This week, I decided to do a quick post on a Sunday instead of the usual Monday about how I refinished our old Ikea kitchen island. You know the one. It's in every 20-year-old's kitchen. We've had it for years, but we've been doing a bunch of kitchen updates over the summer and I think it's very common, once you've started updating stuff, to realize that other things in the space no longer "go" with the new look. I had been thinking about refinishing the island anyway and once I saw it with the new backsplash and cabinets, I decided it really needed to be revamped.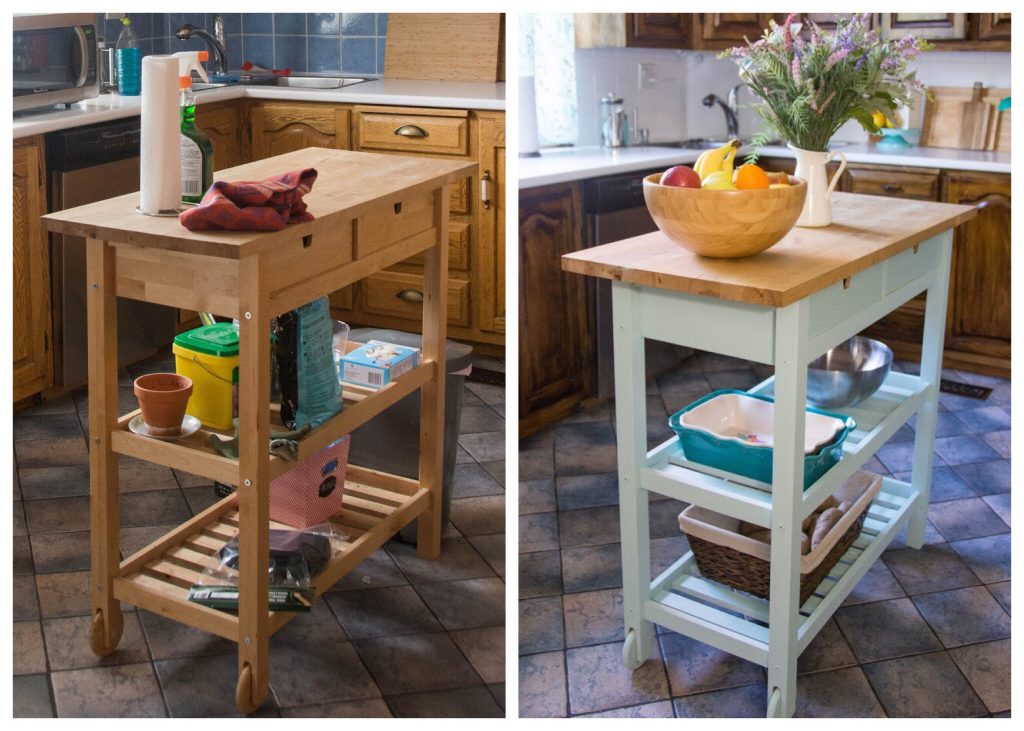 It's a super simple process. I didn't even sand the wood. I basically laid down cardboard, mixed two chalk paints together and went to town on the island with a foam brush. I had ordered the Americana Decor Chalky Finish paint in Refreshing, but it was a bit more green than I wanted. So then I got Rust-Oleum Chalked Paint in Serenity Blue, but it was a bit too grey. I ended up mixing the two colours together to get a really pretty pale aqua colour.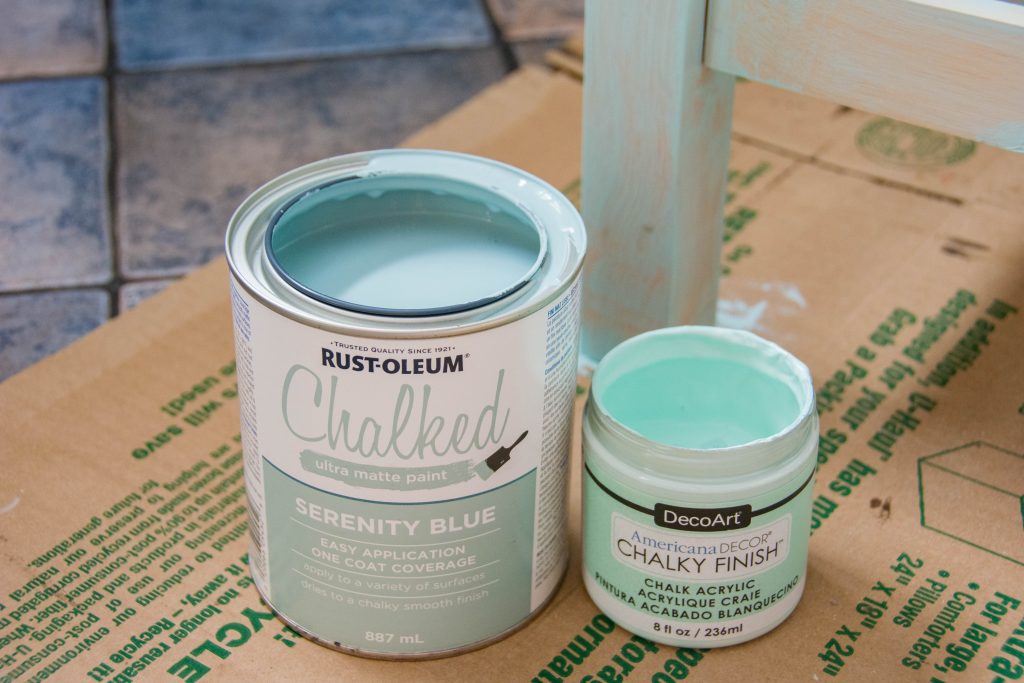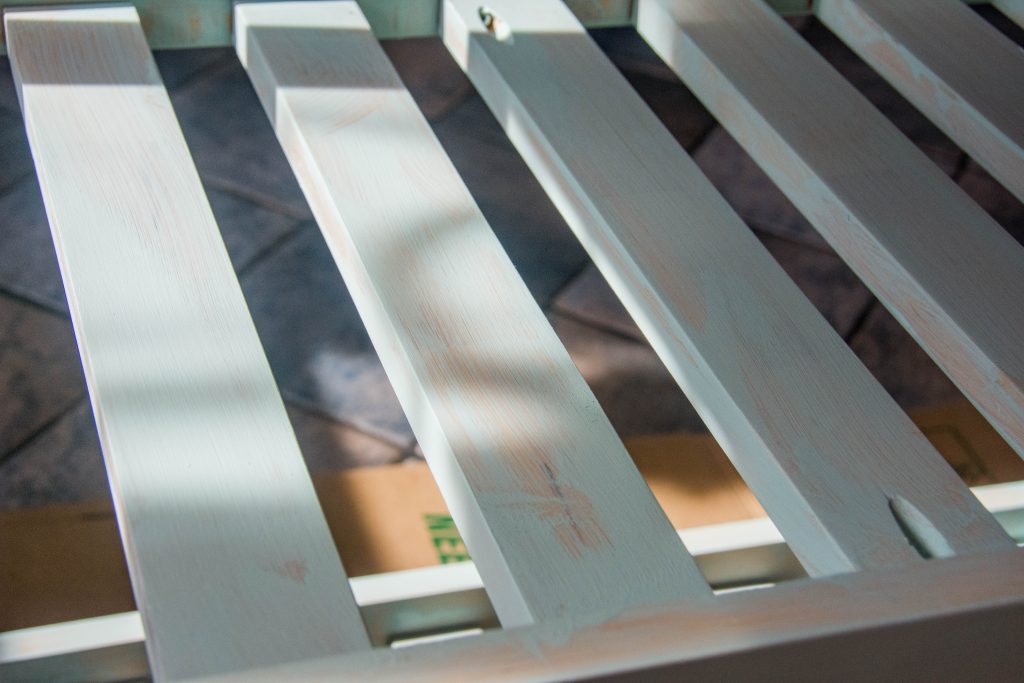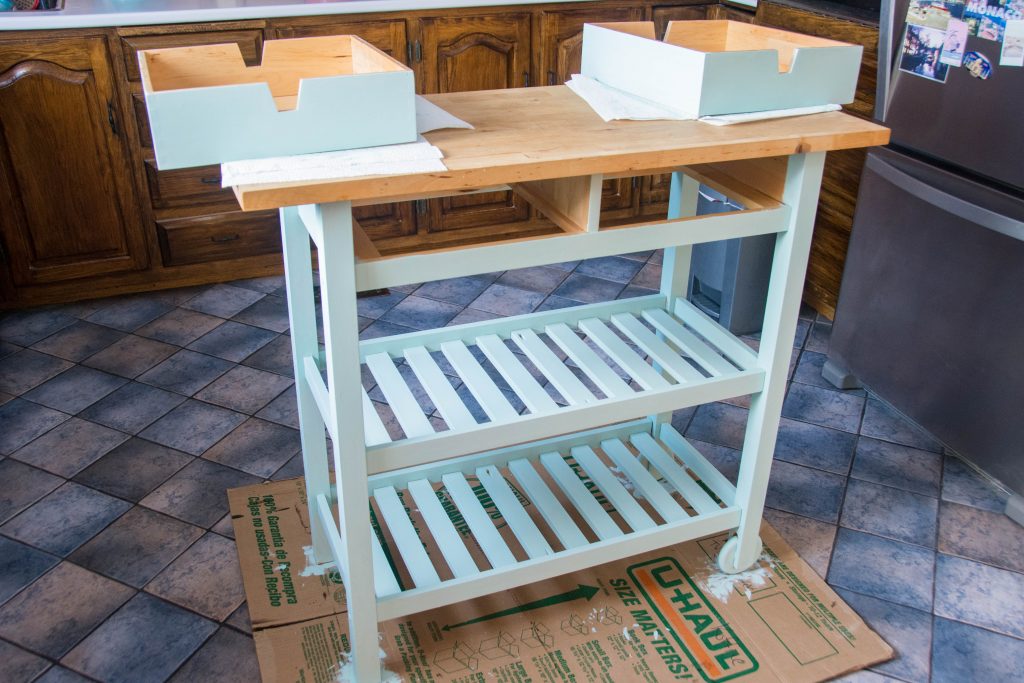 I didn't paint the tabletop because we often prepare food on top of it and I'm not sure the paints I picked were food safe. And I kinda like the two-toned look. I did three coats of the chalk paint and although I preferred the ultra matte look, I decided to add a bit of wax top coat to seal the drawer fronts and shelf planks. Chalk paint is great because you don't have to seal it if you don't want, but I figured the parts that we touch frequently could use a bit more protection. I just used an old chalk paint wax I had from previous projects, Folk Art Home Decor Wax. Any paint sealant or top coat would do the trick.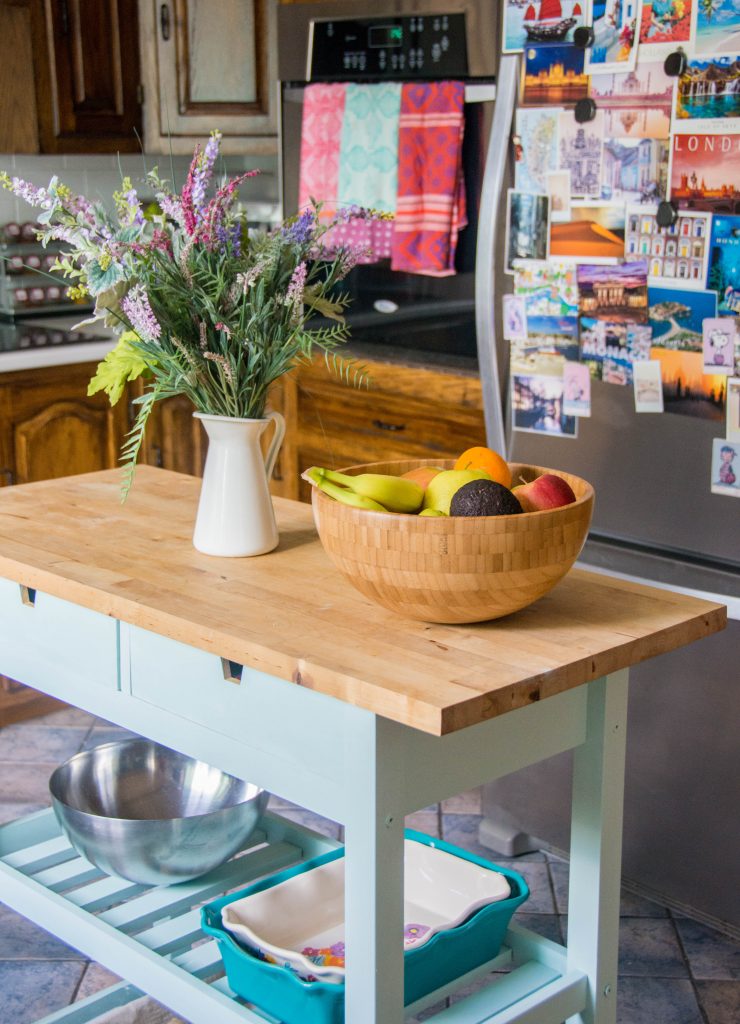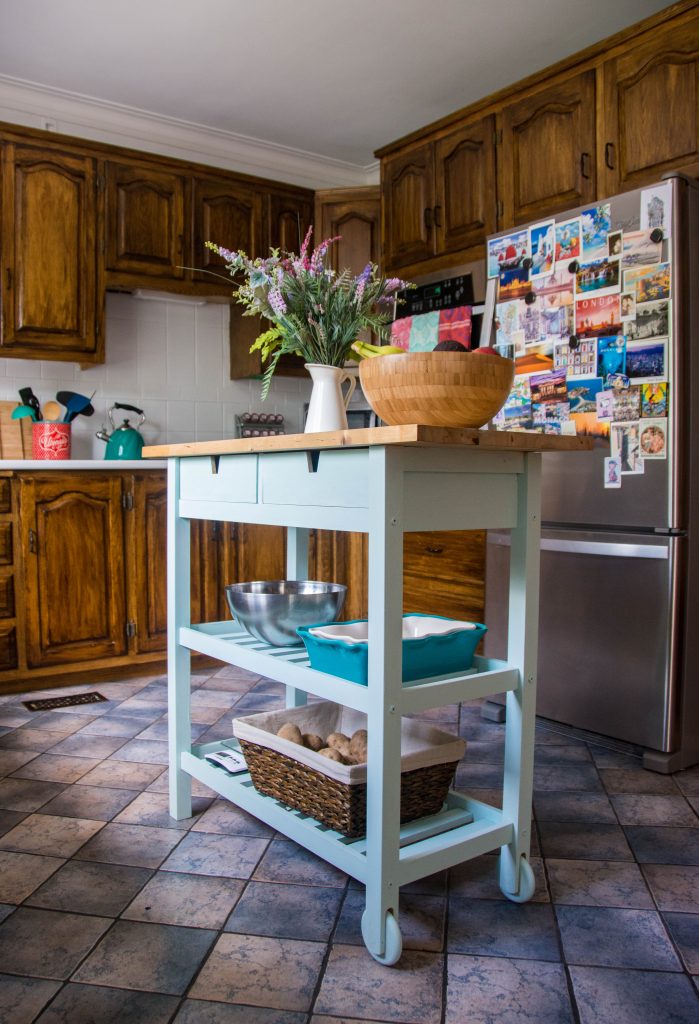 So what do you think of our new-and-improved Ikea kitchen island?
xoxo