I think people tend to assume by my hair that my favourite colour must be pink. I won't lie, pink has a very special place in my heart, but guys, I'm not a 5-year-old. I don't have a "favourite" colour. If we're talking about interior design, I tend to gravitate towards teal and gold, if we're talking about footwear, I like a good neutral cognac or rich brown, in terms of lipstick, I'm a nude or red lover all the way.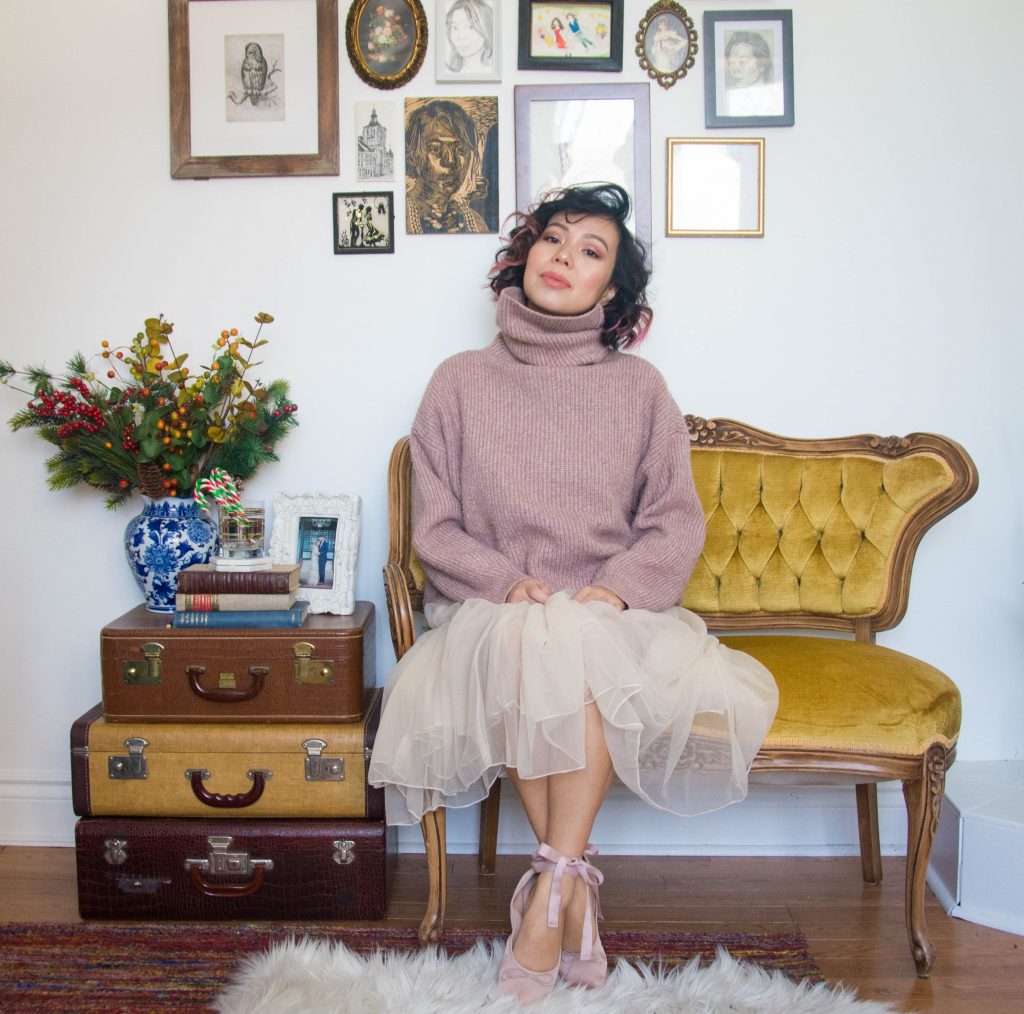 When it comes to fashion though, I do love a good pink moment. But not just any pink. I actually really dislike hot pink, most of the time. There's a time and place where I might dabble in a hot pink, but generally, it's just not for me. I like a good blush tone, a dusty rose, a warm, light pink. It's romantic and feminine, a chic way to wear what can sometimes come across as a juvenile colour.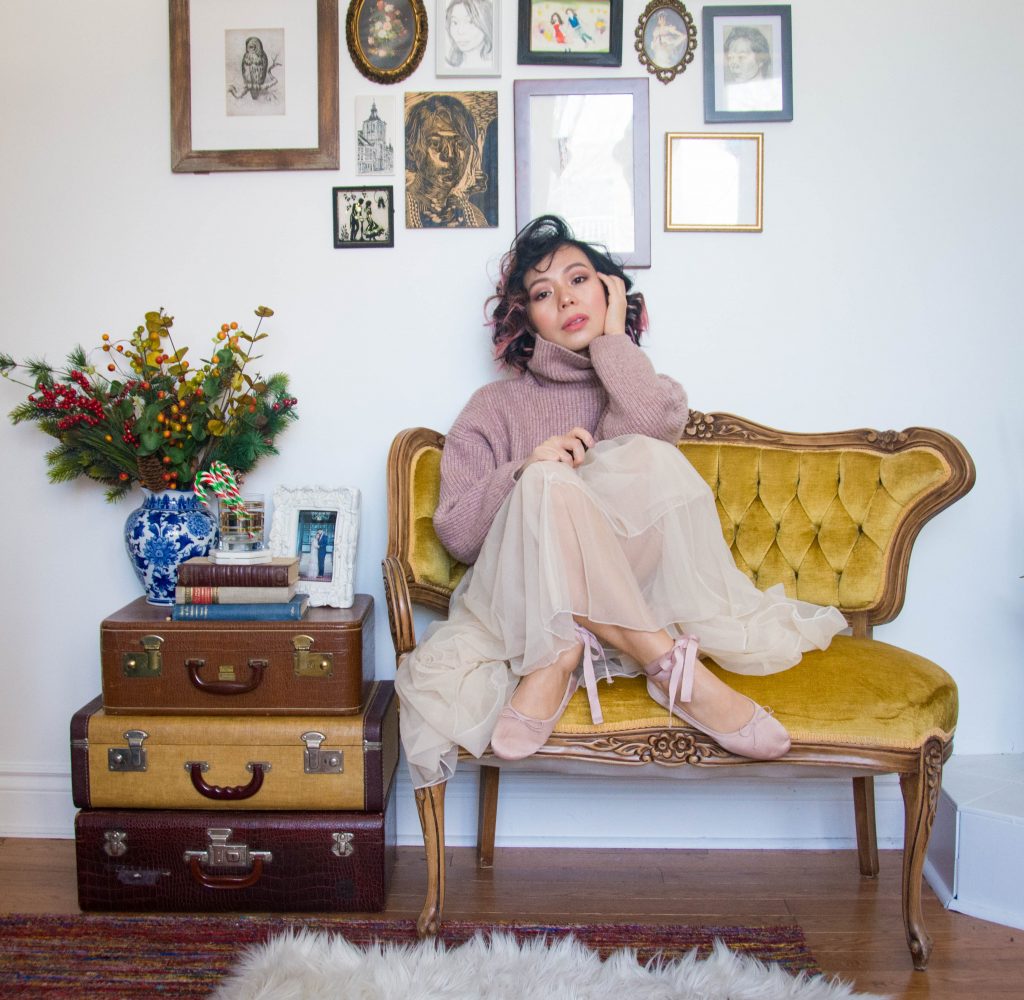 And in my opinion, if you're into a kind of monochromatic look, embracing the blushing pinks is one of the best ways for it to not look too much like a costume. If your clothes and your makeup and your hair are all the same tone, it can tend to look kind of overwhelming, maybe even goofy. But I think if you just whip out some dusty rose, with a rose gold eye and a blush tone that looks almost beige…Girl, all I can say is, I'm digging this look.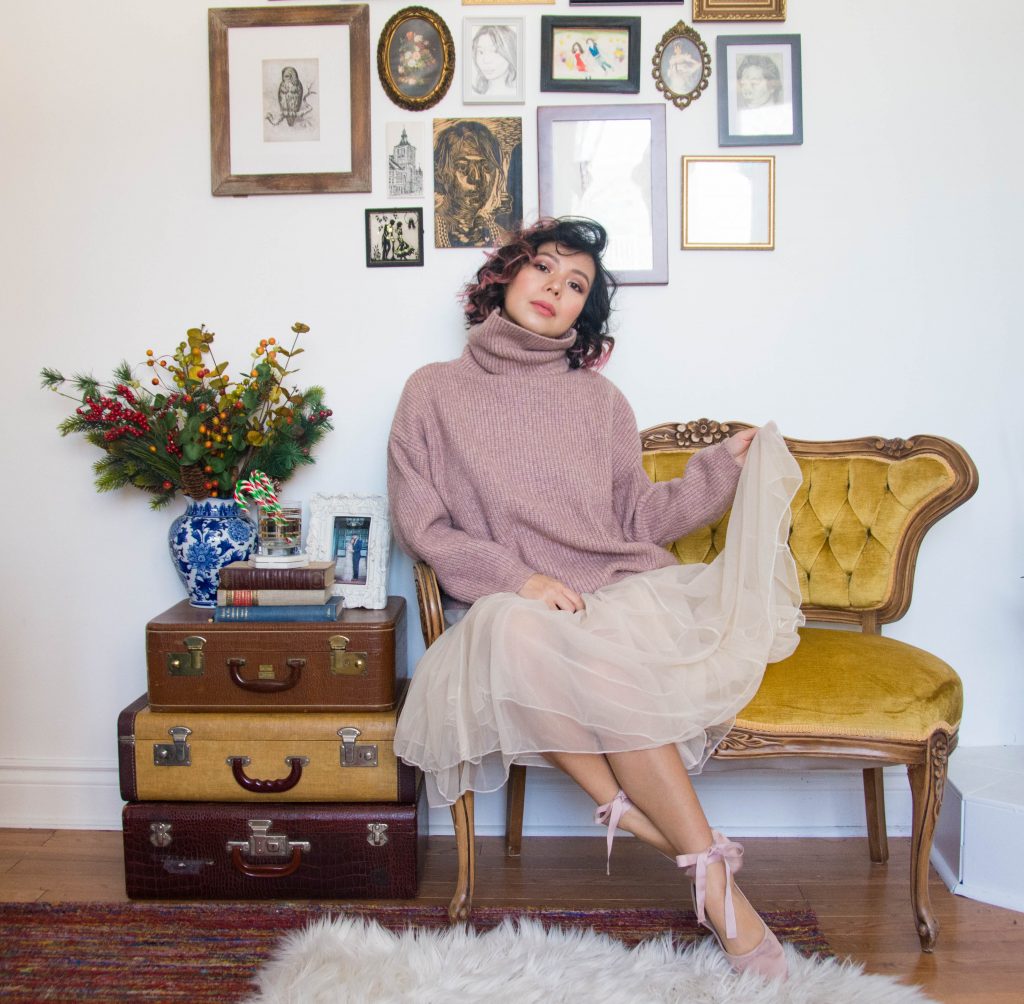 I guess I'm not one to talk about looking "juvenile"…(I am literally dressed in a ballerina costume) but you know what? My life's motto is always about embracing a dash of whimsy and this works for me.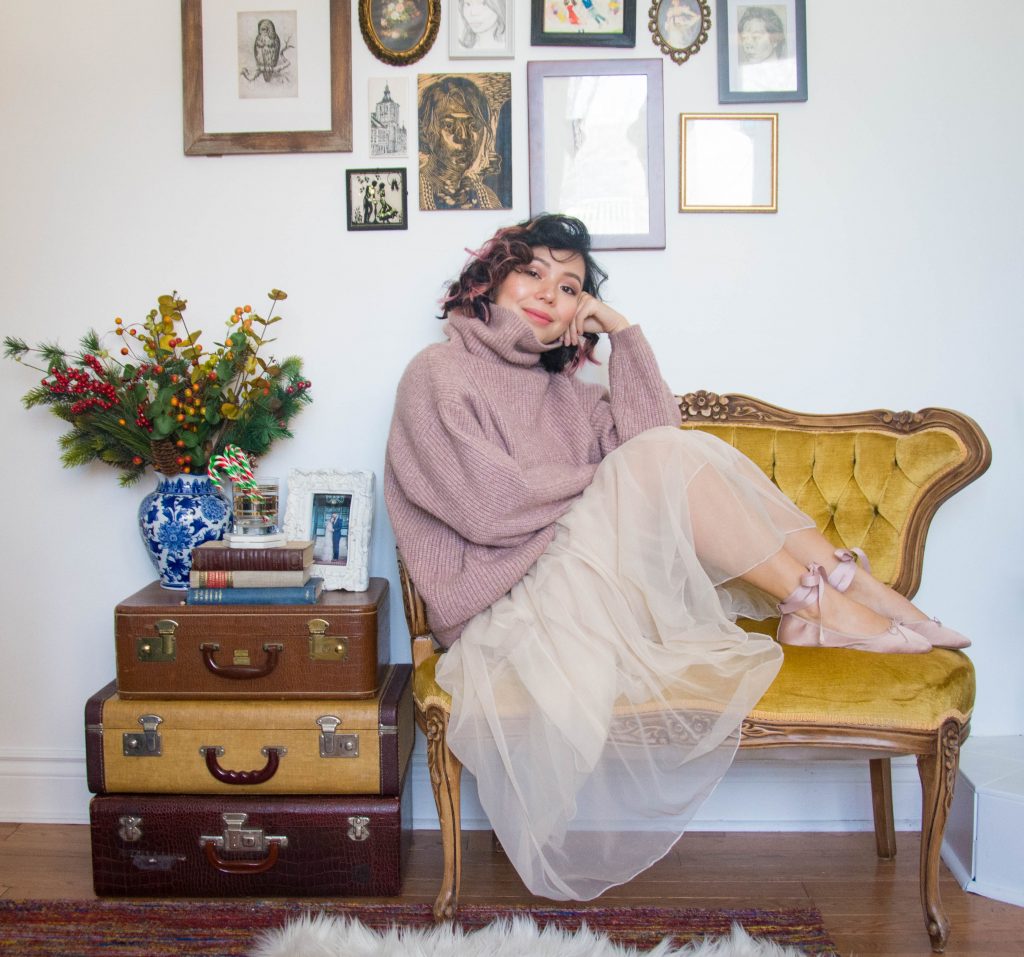 dress (old) / H&M turtleneck (old) / Zara flats (old)
And just as an aside, I would also like have a fashion honourable mention for burgundy, white and baby blue. They are also staple hues in my closet that I love just as much as my dusty pinks! And I've recently discovered hunter greens…but I could go on and on about all the fashion colours that draw me in. This isn't about you guys right now! Let pink have her moment!
xoxo