If you've been keeping up with all my little house DIYs, you must know by now how weird our house is. I think it's a combination of having a really old house (you know, before they had pesky building codes and whatnot) and previous owners who probably thought they knew what they were doing, but really didn't.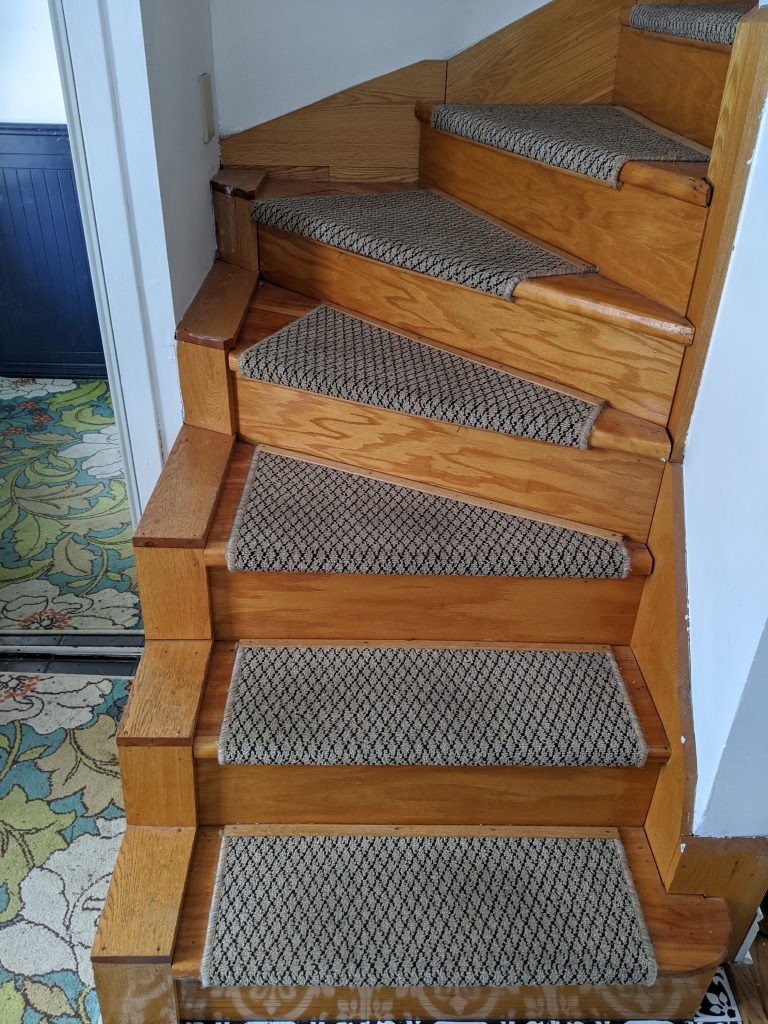 Well, on this week's episode of what's wrong with our weird house, we have never had a stair rail on the bottom of our stairs that lead to the second floor. We've always talked about putting something there, but just never did. I have been toying with the idea of kind of remodelling our little entryway for a while. Once I took the leap of installing new tile (the easy, cheating way), it kind of jumpstarted my design fervour, and it was a lot easier to make decisions and get other little bits and pieces done here and there.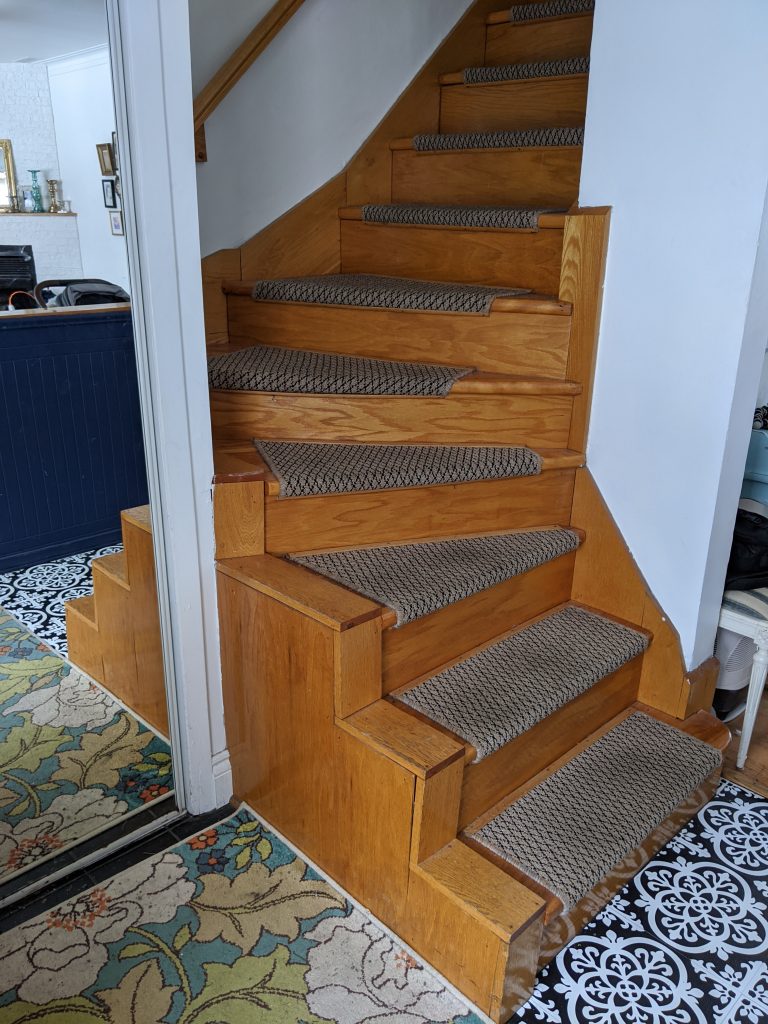 Also, we have a baby that might learn to crawl any day now, and having stair rails is probably a good idea!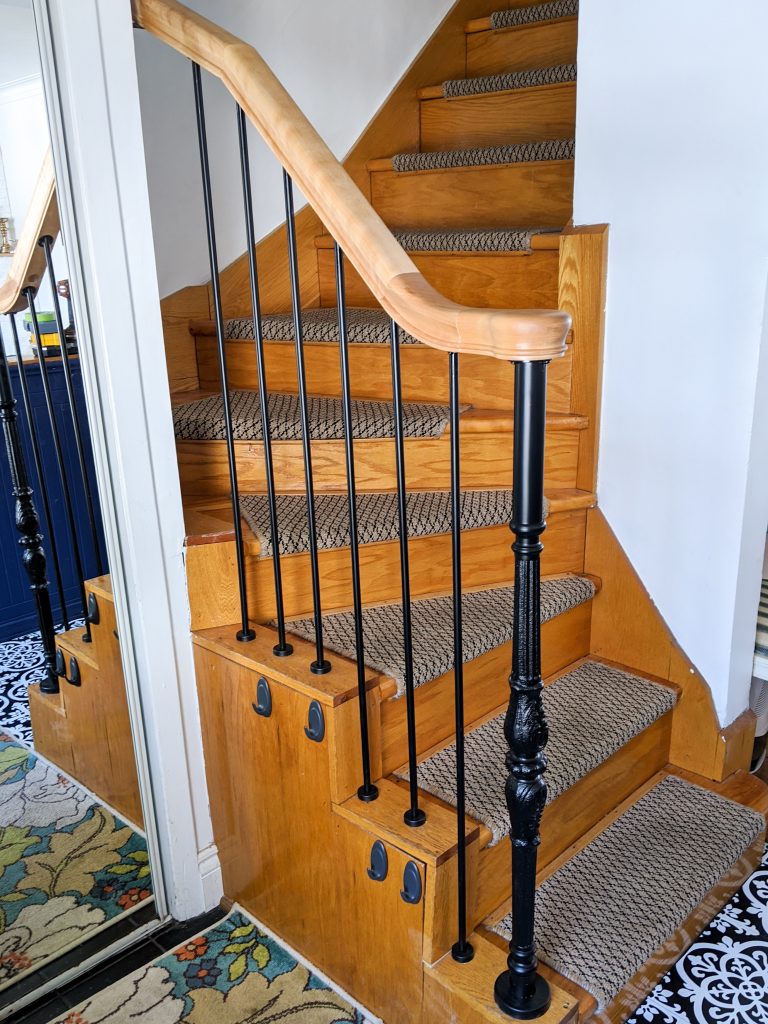 I wanted to do it ourselves, but Kyler wanted to hire a company to do it for us. We ended up going with a stair company, and in the end, it may have costed us more, but we're super happy with the results. The work was done much better than we could have done ourselves, and I'm actually happier with the design decisions than I thought I'd be.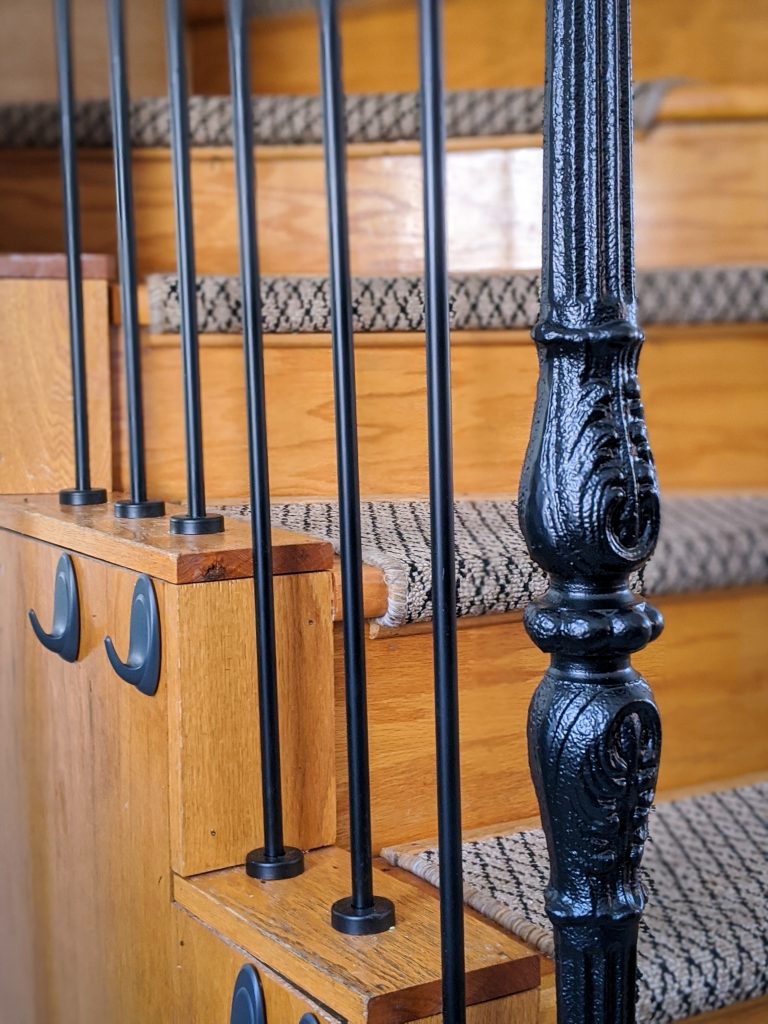 I originally wanted black metal balusters in a sort of embellished design with a wooden handrail. Depending on the details and design, black metal can have a very distinct vintage feel to it, which is, in my opinion, essential to maintaining the spirit of the house whenever we're renovating/remodelling, not to mention staying true to my own personal design aesthetic.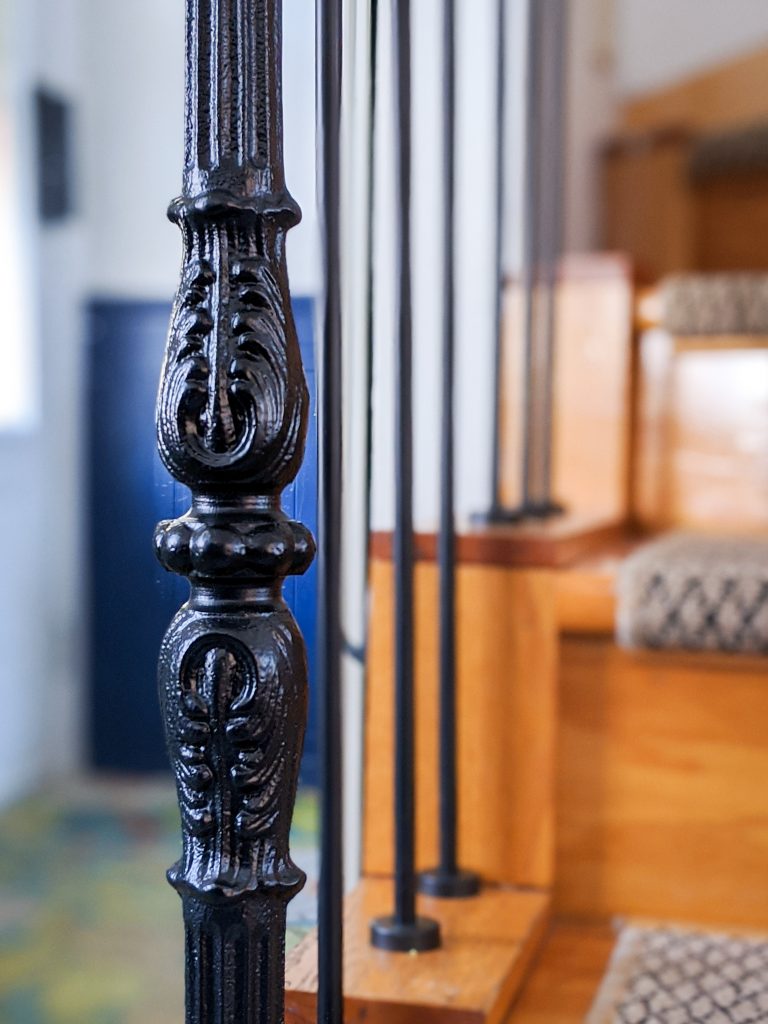 But we ended up getting just regular, round balusters with an embellished post at the bottom. Since our stairs and the entire entryway are so small, we thought the super skinny, sleek balusters would help the space feel as open as possible. I think it was the right choice. And the embellished post, along with the more traditional wooden handrail, does a fine job of tying in the whole vintage feel to the design.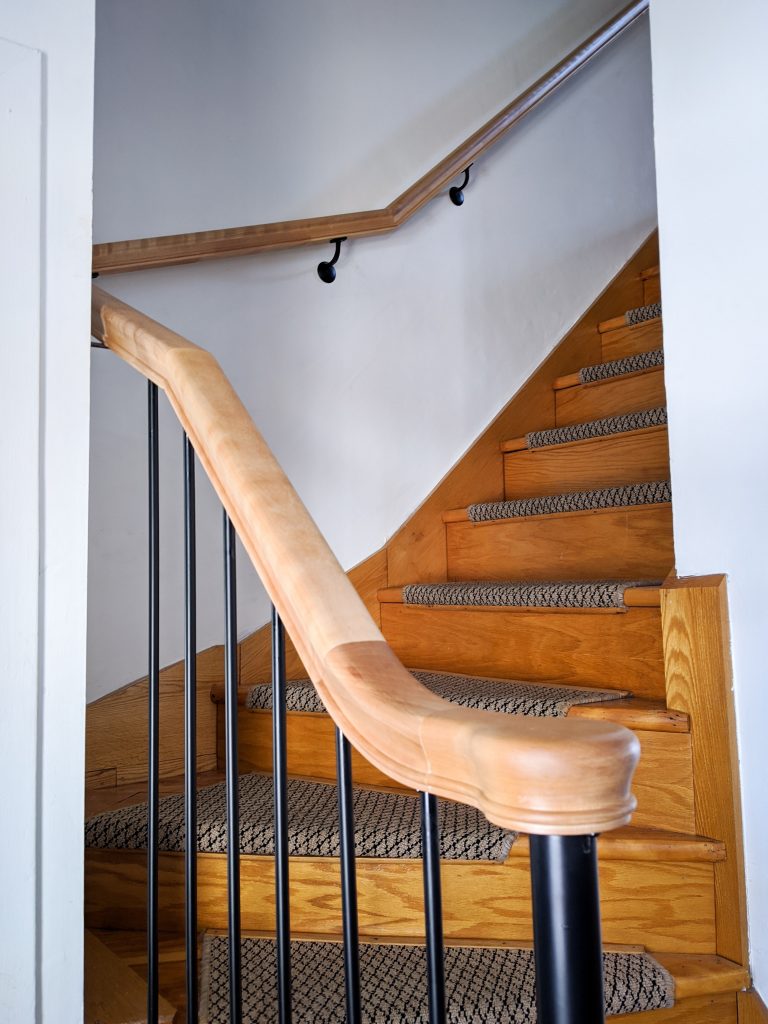 All in all, I'm pretty happy with how it turned out! And oddly enough, even though adding more stuff to the front entryway could have made the area feel so much more cluttered, I don't get that feeling at all with the new stair rails. It actually makes the entryway feel so much cozier and homier! I think I realized just how out of place the stairs seemed without a railing.
It just goes to show you how much all these little random pieces of what makes a house a house, can make such a big difference in how the space feels. The whole area just makes so much more visual sense now!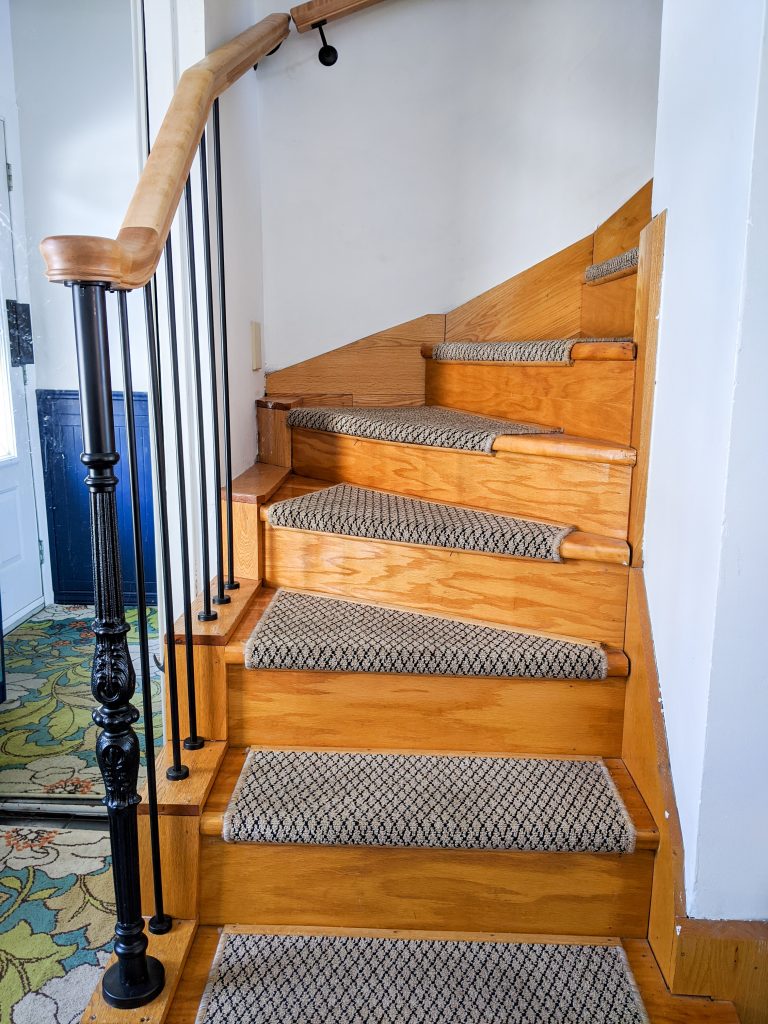 Although the state and design of the stairs themselves leave much to be desired, (and I really have to do something about the ugly stair carpet someday) I think the whole entryway area looks so much better now! What do you think of our new stair rail?
xoxo