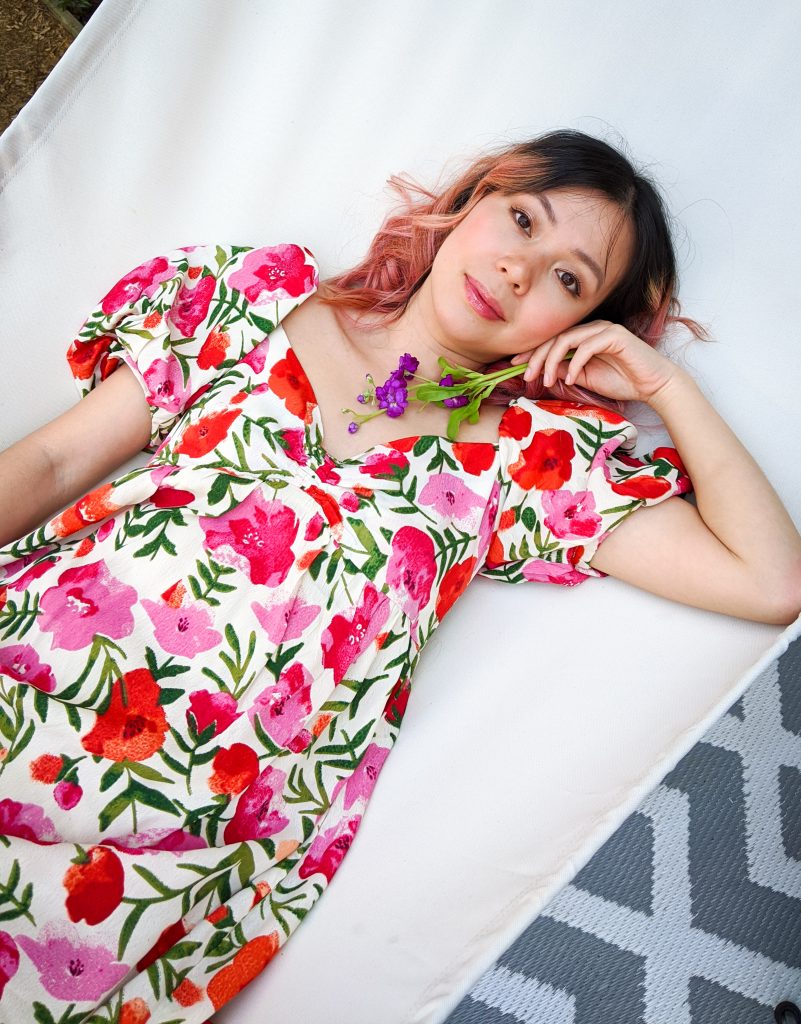 It's sundress season and I'm ready to blend in with my garden! I haven't made very many new wardrobe purchases in the past two months, but when I saw this floral mini dress, I was obsessed!
I love a good mini dress! I mean, let's be real, I also love a good midi dress and a good maxi dress. I just love a good dress. But anything past the knee can sometimes make those of us with short statures look even shorter.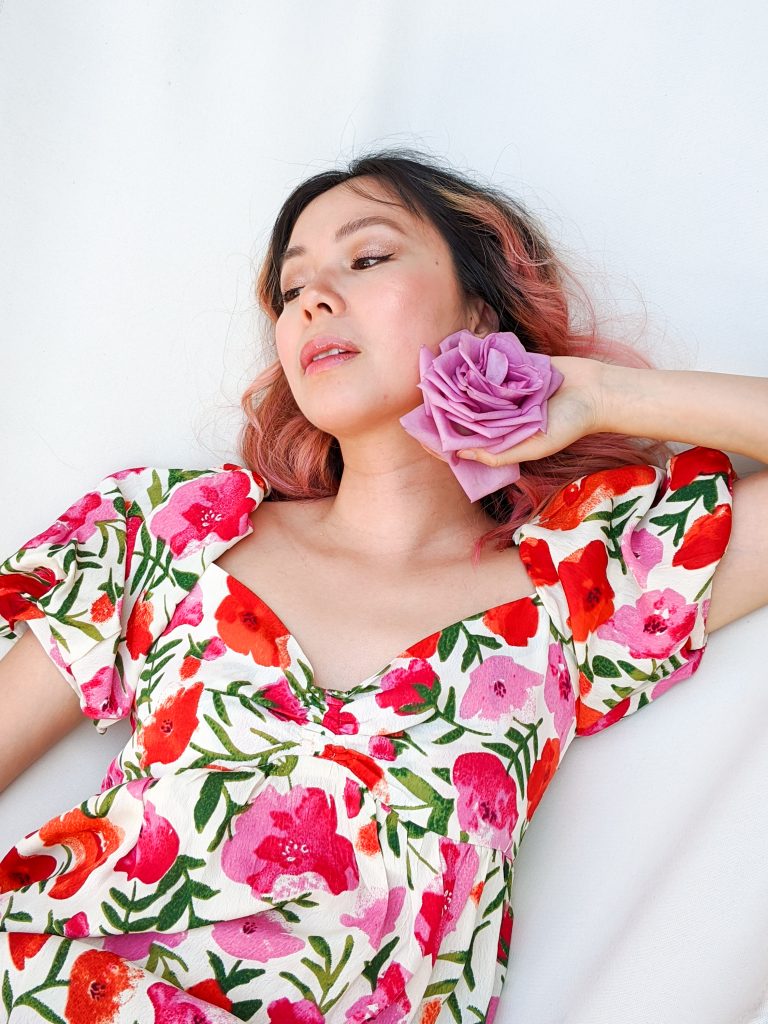 An interesting thing about this number in particular, is that I don't usually go with babydoll silhouettes. I have a pear-shaped body, that is, a bulkier abdomen/hips area, with narrow shoulders, and minimal chest. So normally, I find that accentuating my under-bust area just makes my top half appear even smaller and my bottom half, even bulkier.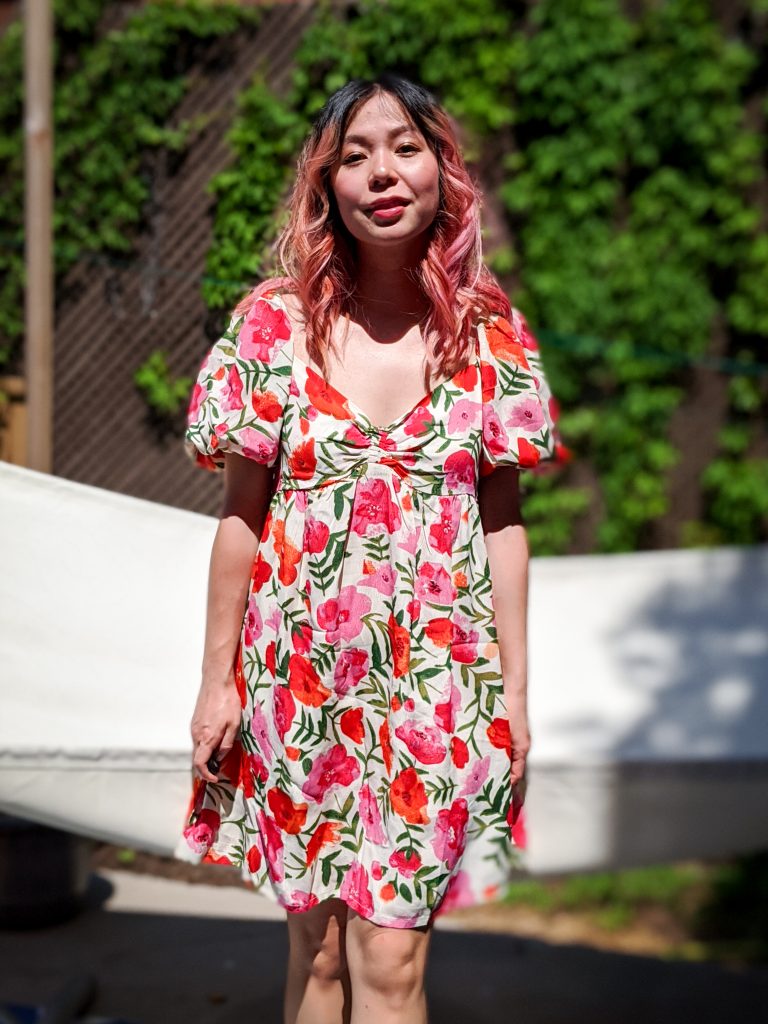 But I think the puffed sleeves add a bit of much needed volume to my top half that makes this silhouette finally work on me! It really balances my proportions. Also, I've realized that if you aren't sporting the biceps or triceps of your dreams, the same concept applies. You can totally hide a bit of extra arm flab! I've been mostly ambivalent about this voluminous sleeve fashion trend, but this is one way I think I can really get on board with it.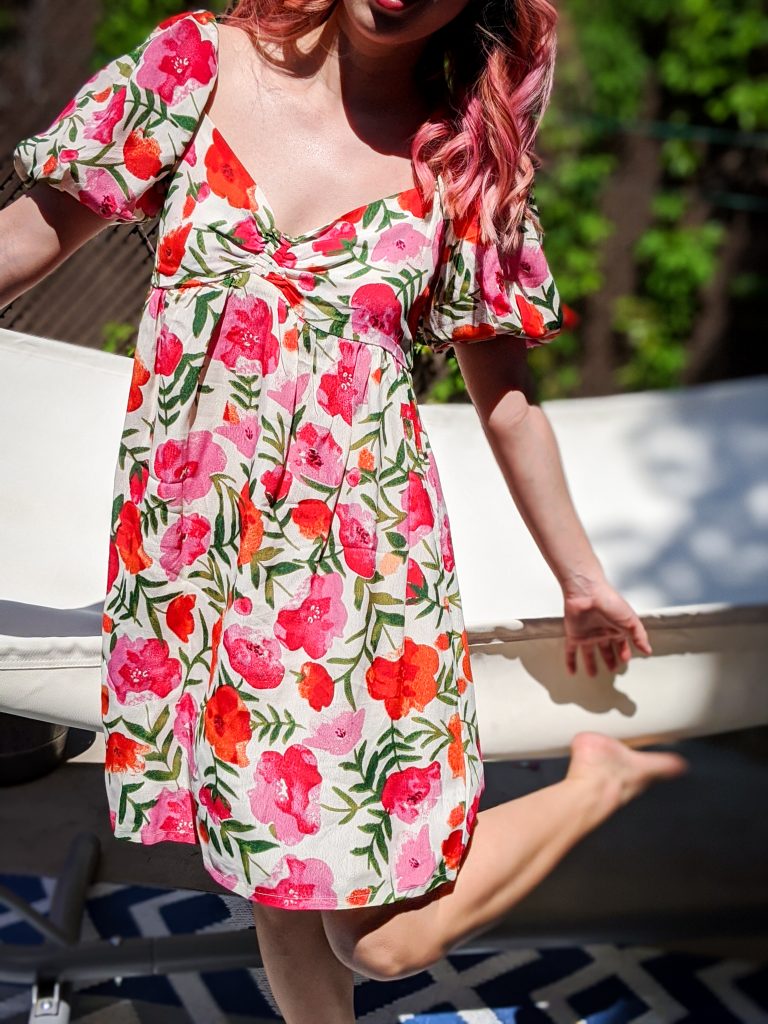 And I don't think I need to explain about the print. My closet is already full of floral prints, but I seem to always be able to justify one more. You might say, I collect floral dresses. And this one is definitely going to be a staple of mine this season.
Boutique 1861 dress
xoxo