Something, something, hard year, something, something, make the best of it. Listen, at this point, I think we all know the drill. We've been blogging, vlogging, and social media-ing about it for the past 11 months. On the one hand, I'm glad the people I follow have been able to adapt and adjust their content. On the other hand, I think we're also all sick of hearing about it.
The reality is, we live in a new world. I don't think it had ever crossed our minds that something like this would ever happen. This is some straight-up movie bullshit! And to be honest, I think a lot of us feel like there is no end in sight. I don't know if we'll ever "go back to normal." Which is why I feel like part of me just wants to make fun content that's kind of removed from this "new world." But things have changed, and we have to change with it.
So this post is going to be walking that old world-new world line and hopefully, provide you with some fun/tongue-and-cheek date night fashion ideas. If you're tired of new world content, I totally get it. This won't be for you! And maybe you hate Valentine's Day and it wasn't gonna be up your alley anyway. I feel you! I'm not a huge Valentine's Day person either.
But if you're looking for some cozy, stay-at-home date night fashion inspo, please enjoy!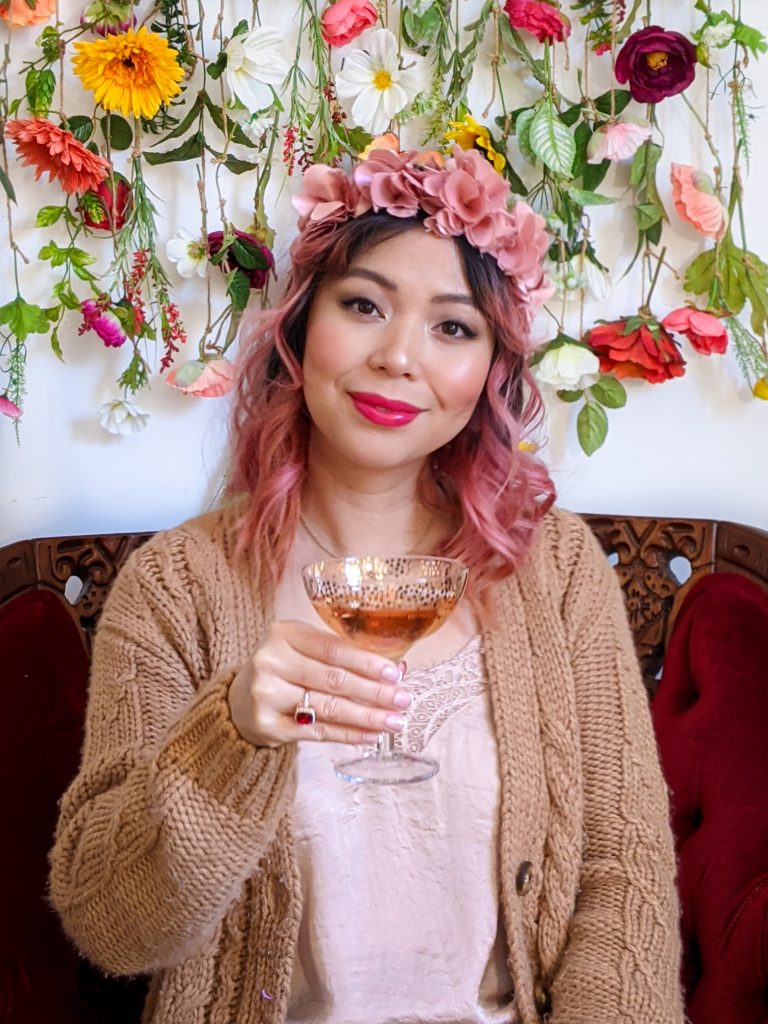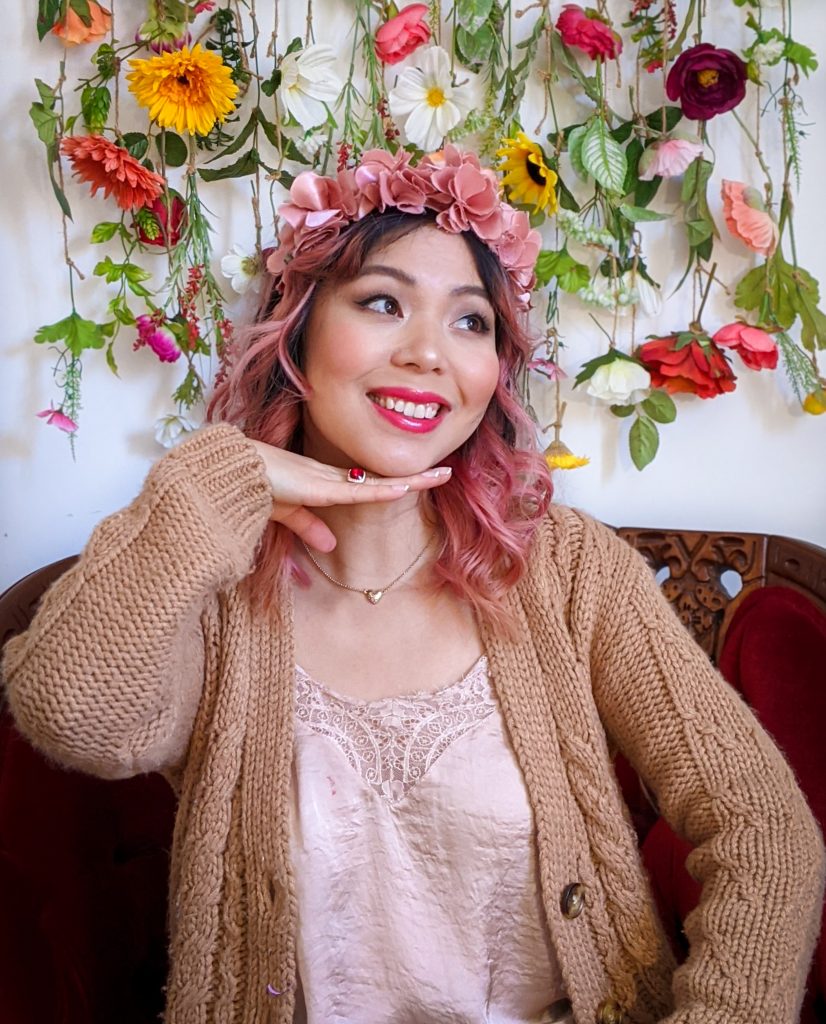 This is what I would call a good Zoom date fashion option. I mean, I think we're all experts in dressing from the waist up at this point. It's so easy to stay cozy without sacrificing the cute!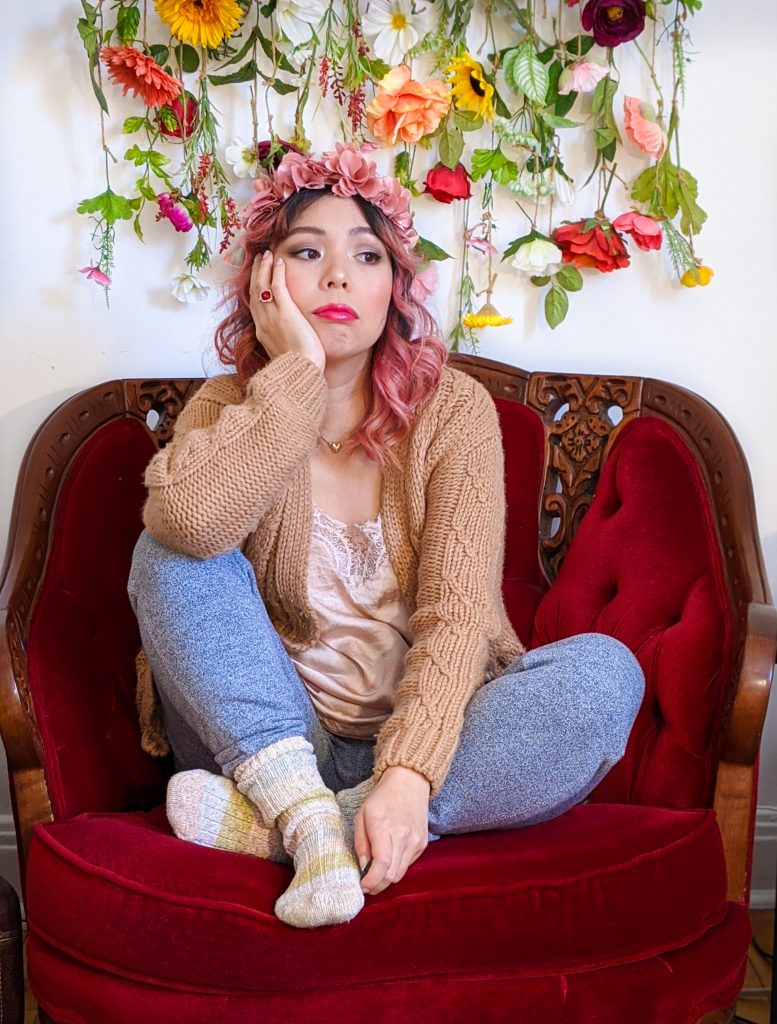 Aldo floral headband (old, and I think it's meant to be a necklace) / Simons cardigan (sold out, but this is similar) / H&M camisole (old, but this is similar) / Roots sweatpants (sold out, but this is similar) / Aerie socks (old)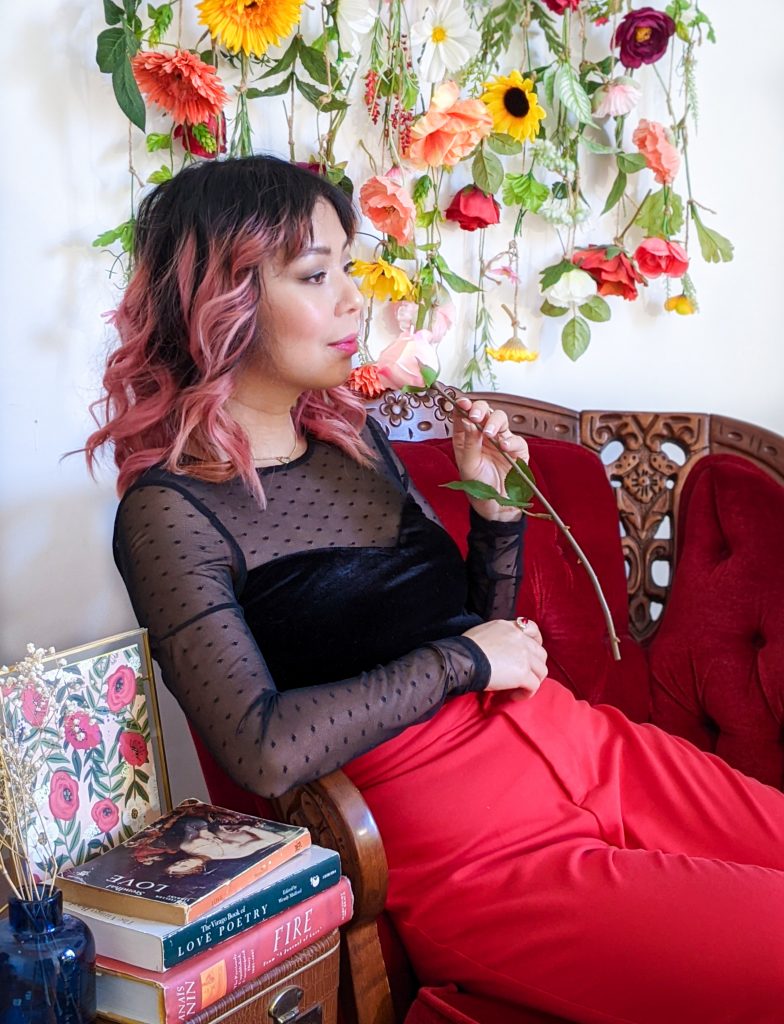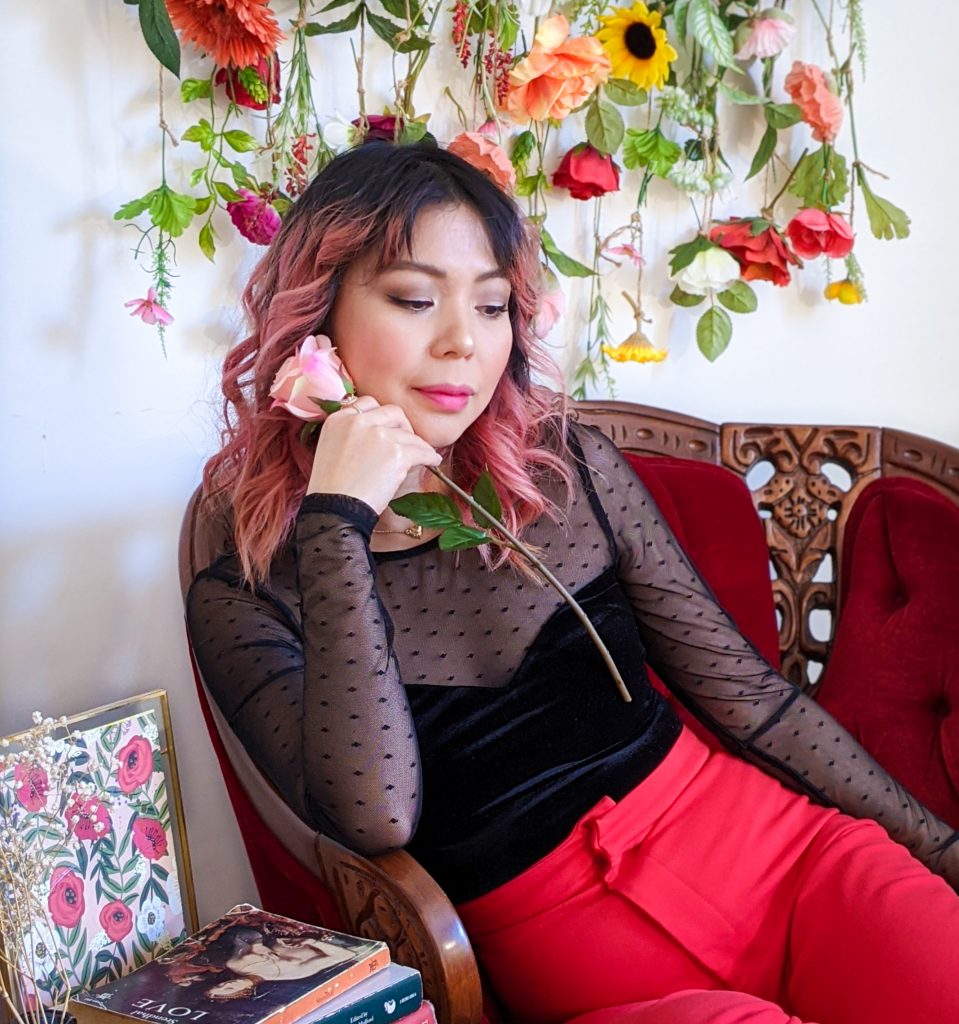 Who among us has never wished they could wear slippers and a cozy robe on a date? Well, now is the best, and possibly only time, it's actually socially acceptable! I say, take advantage of it!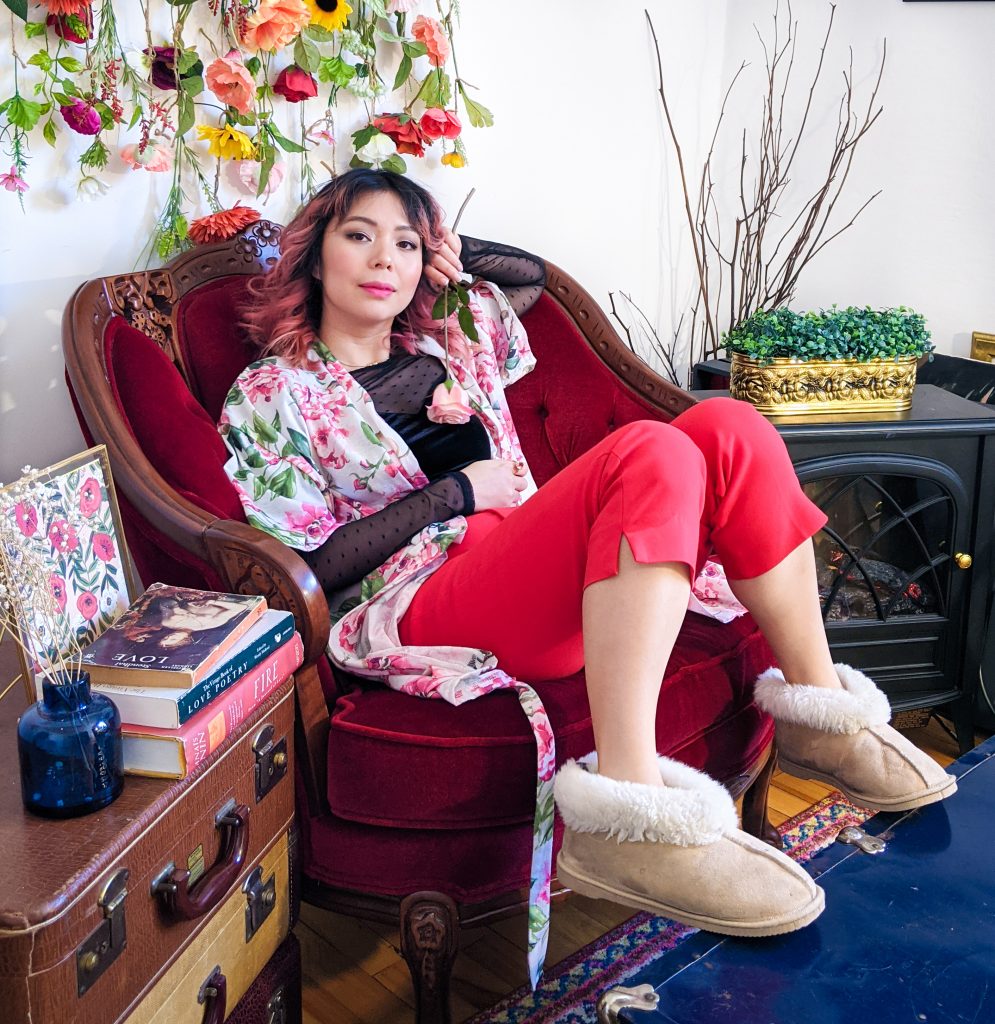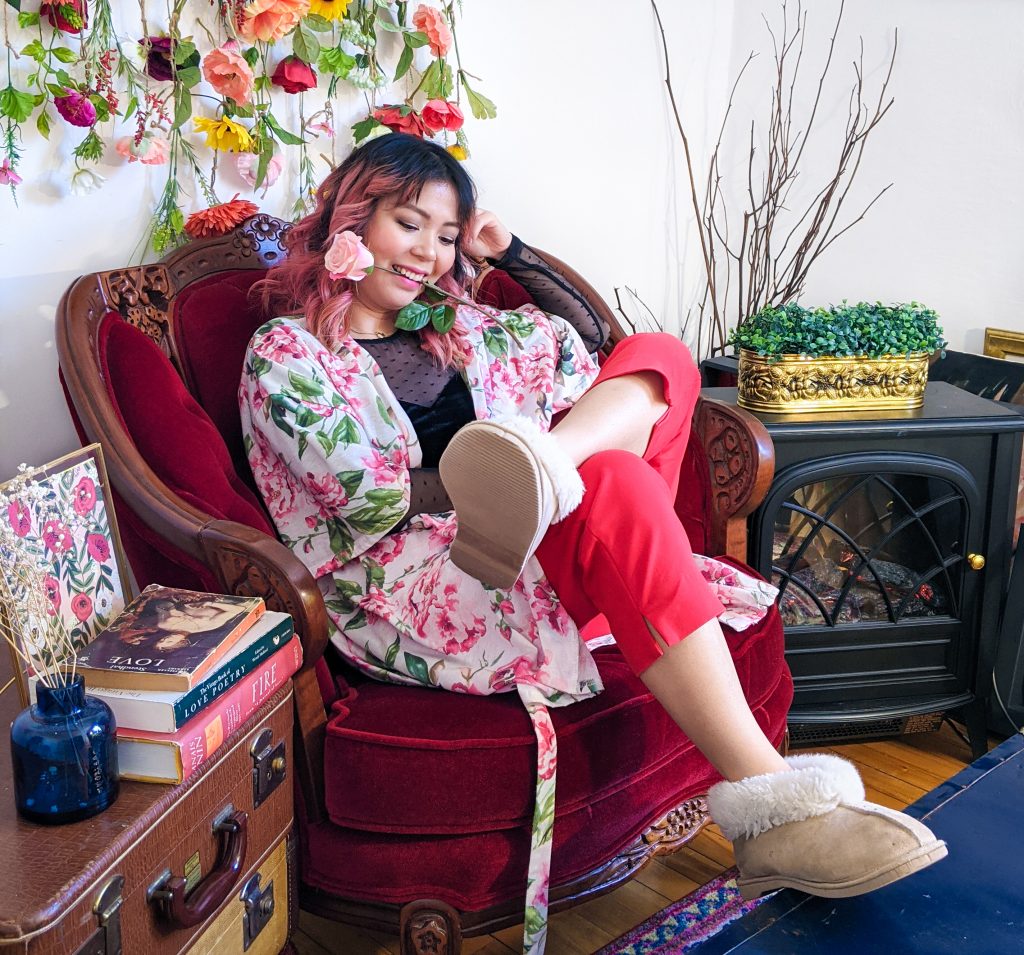 H&M top (sold out, but this is similar) / Stradivarius trousers (old, but this is similar) / Show Me Your Mumu robe / slippers from New Zealand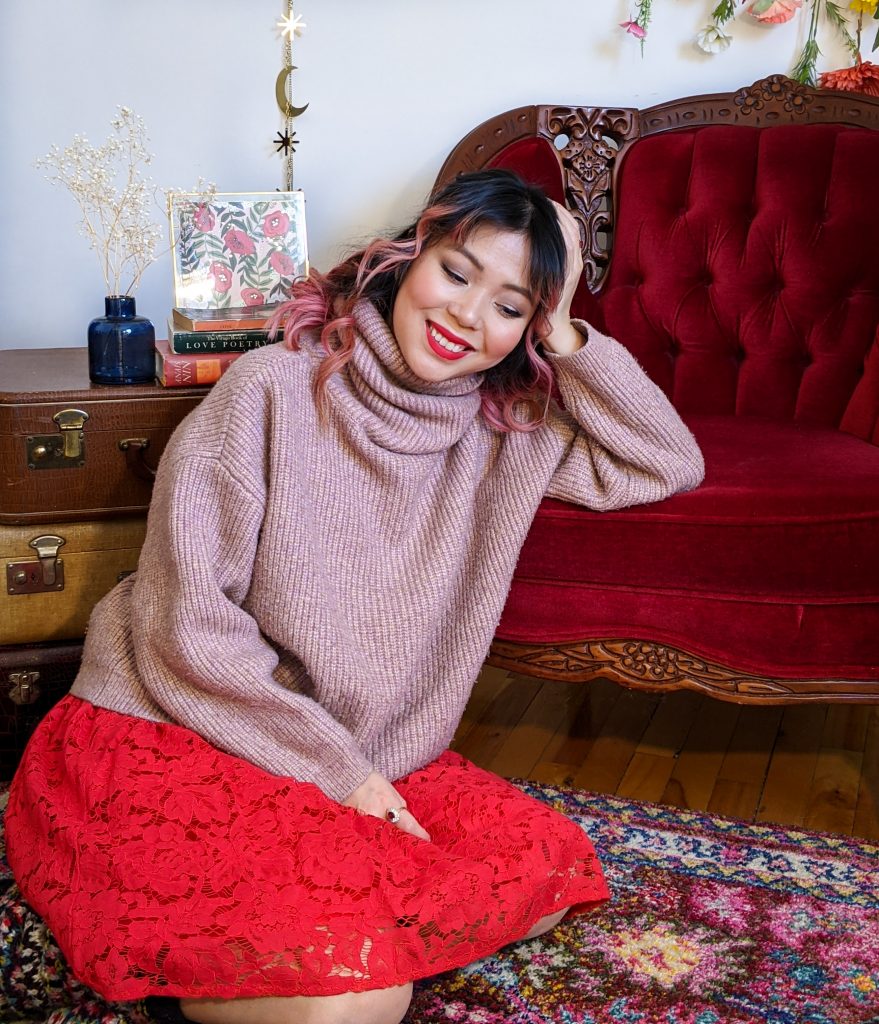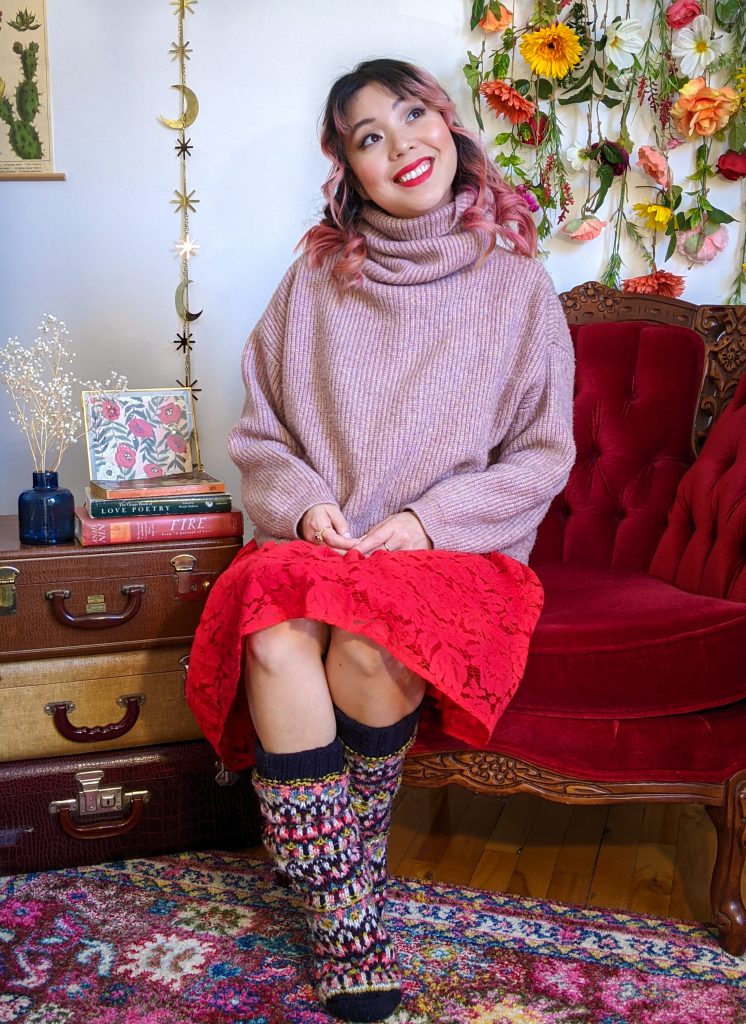 And finally, we all know the MVP of coziness has gotta be an oversized turtleneck and my newfound loves, reading socks. Wanna dress it up and look like you made a tiny bit of effort? Just throw on a fancy skirt or dress, and a bit of red lipstick.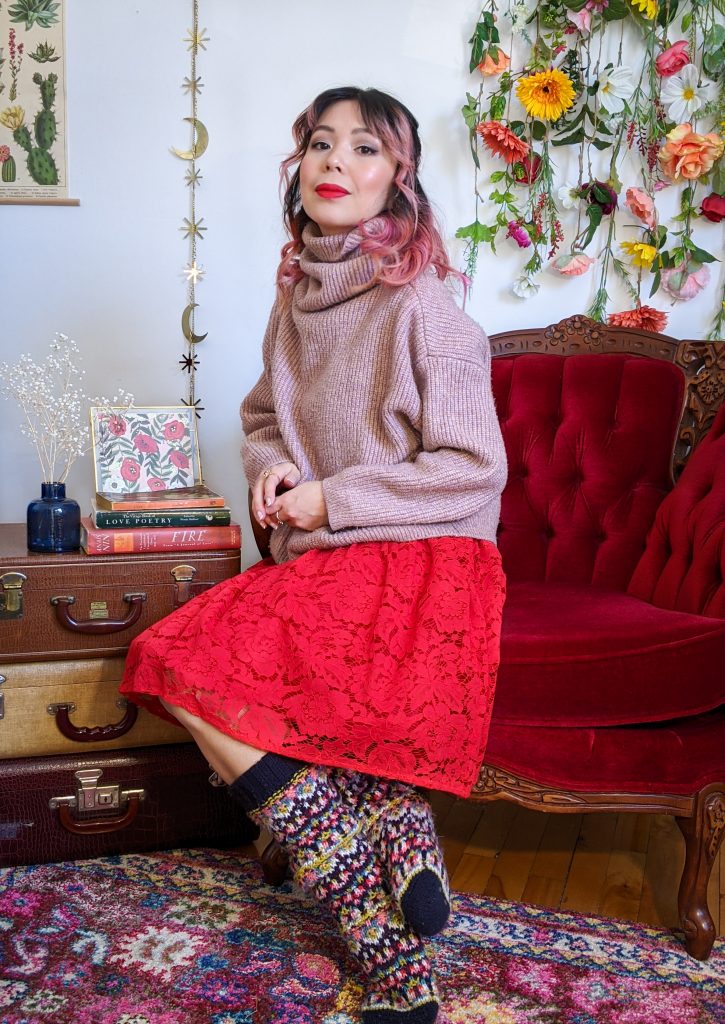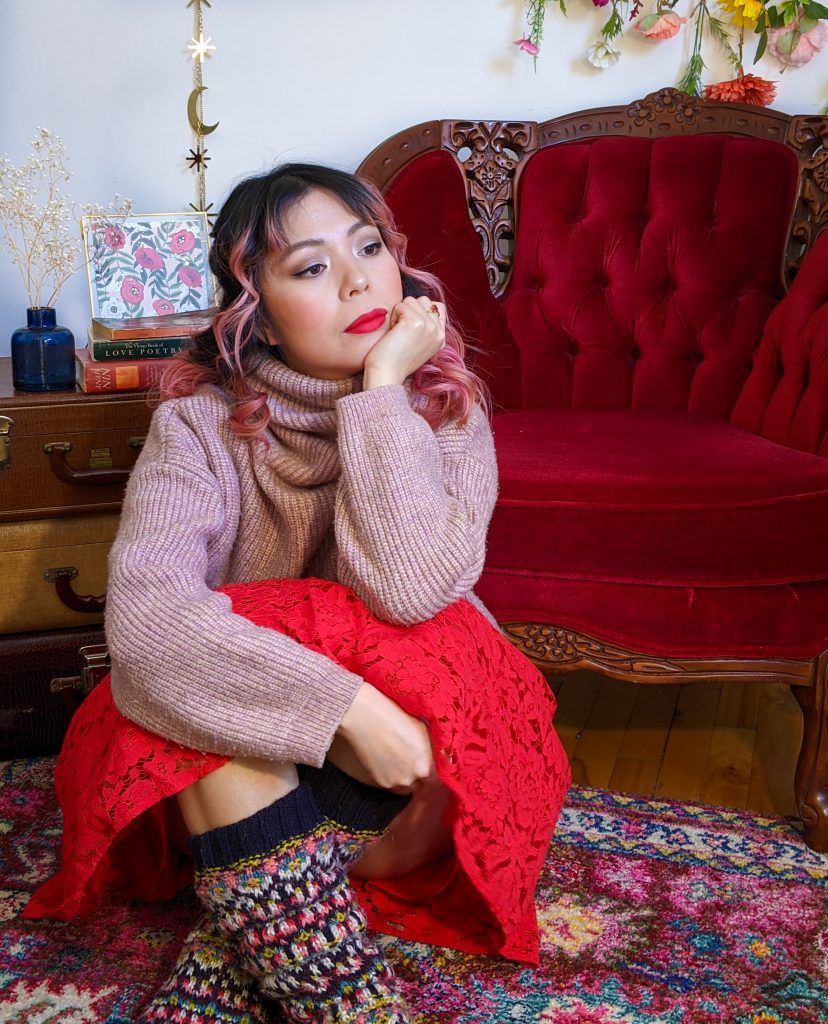 Boutique 1861 dress (old, but this is similar) / H&M turtleneck (old, but this is similar) / Indigo reading socks (old, but this is similar)
I mean, I'm loving all the creators with their cute pink and red outfit posts, but I just felt like injecting a bit more realism/reality into my Valentine's Day content. Maybe it's my way of taking back a little control of the less-than ideal/never-ending situation we all find ourselves in.
I guess what I'm trying to say is, I'm looking a bit on the bright side of things and making the most of it. Now, I know this is not always easy to do, and sometimes it's not even the solution to the frustration you're feeling. Sometimes you just gotta let the bad feelings run their course without trying to solve them! But for me, I wanted to look at this as an opportunity to make some content that I don't usually make, and quite frankly, I don't think I've seen a lot of. At least from the people I follow on social media.
But like with most things I do, it's really not that serious! Just like whether or not you celebrate Valentine's Day, or whether or not you'd prefer just to consume regular, non-pandemic related content, I support you! We're all just kinda hanging in there.
xoxo