On a recent trip to Toronto, I decided to make an appointment at the Bite Beauty Lip Lab to get my very own custom lipstick. I had always been intrigued by the idea of getting a completely unique lipstick to call my own and I never go to Toronto, so I decided to bite the bullet (no pun intended) and schedule an appointment.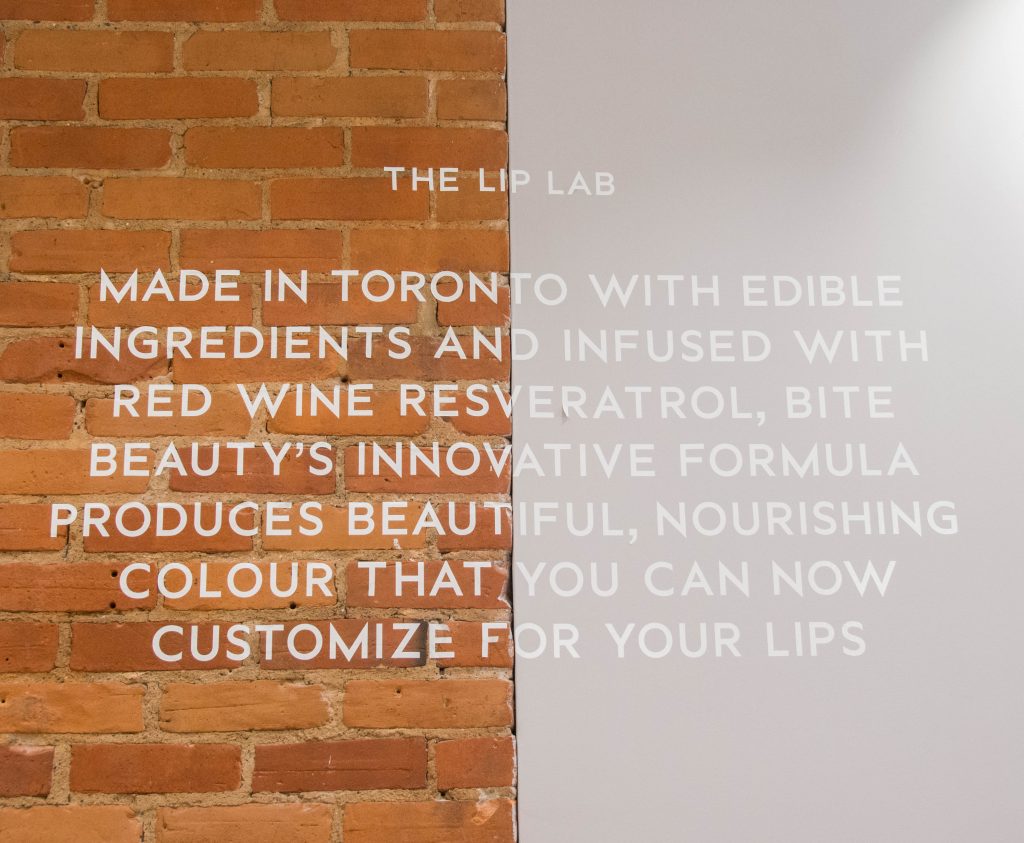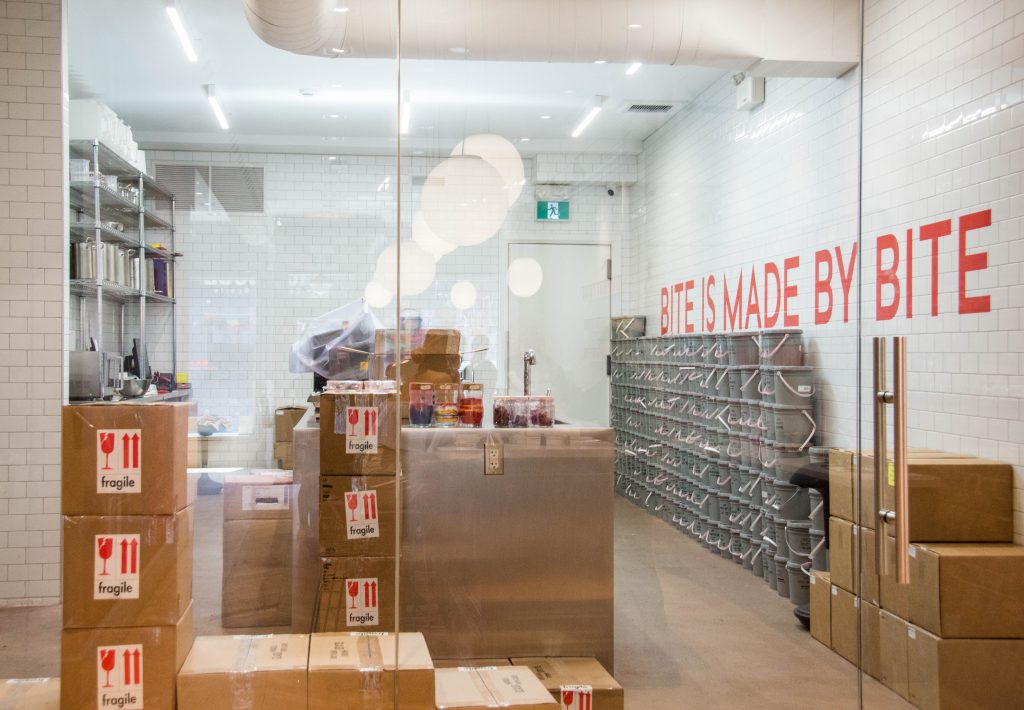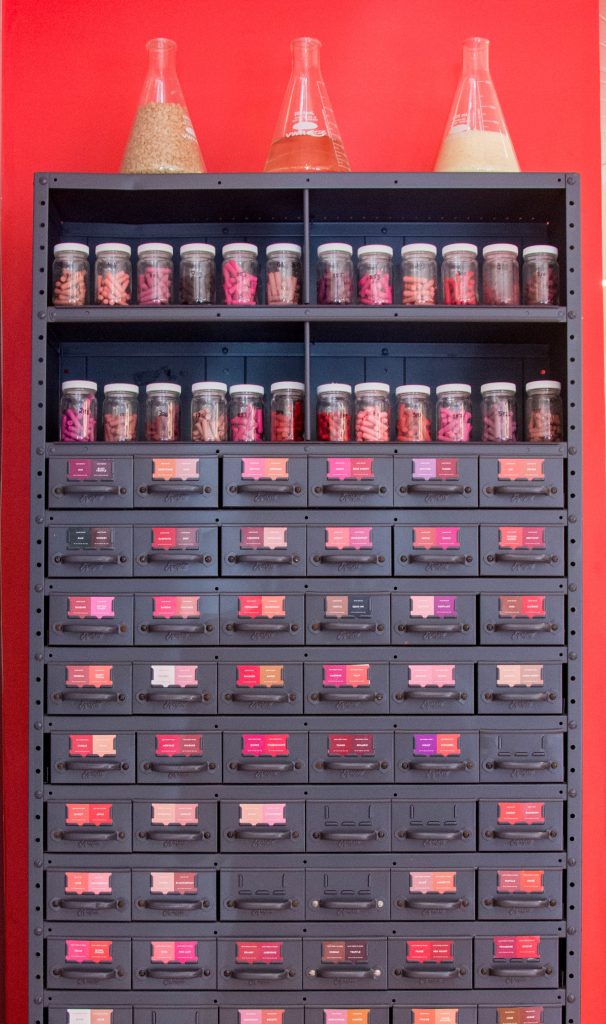 The service was excellent and I love Bite Beauty. They make one of my favourite lipstick formulas of all time. And for someone who is as passionate about makeup as I am, a custom lipstick is just a once-in-a-lifetime must-have in my lippie collection. But I wouldn't necessarily recommend it to everyone.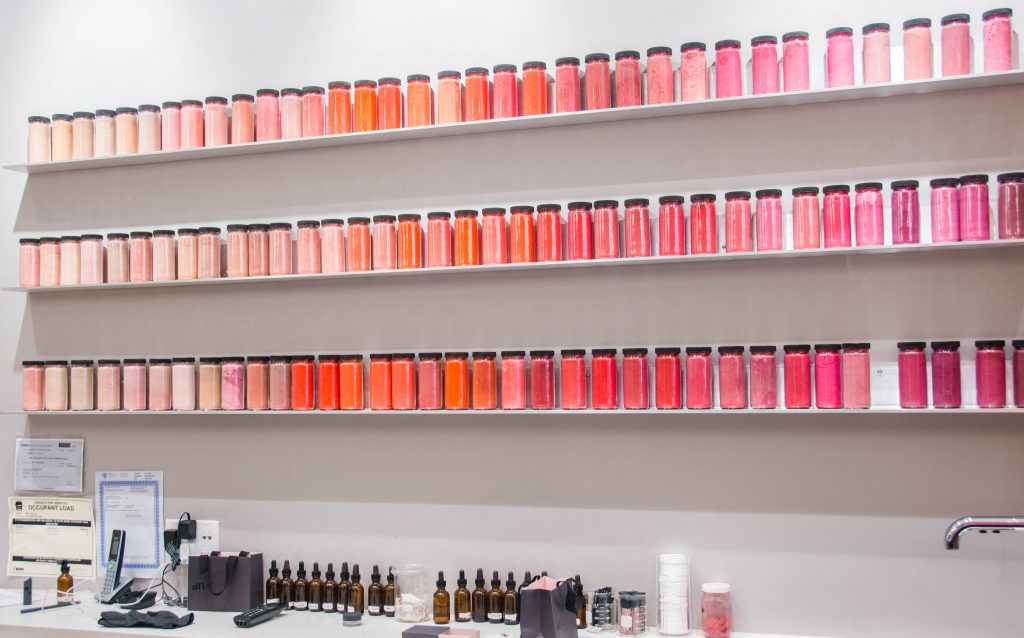 One thing that surprised me was that rather than mixing pigments together to find my perfect shade, they pre-make all the lipstick pigments and it was more of a process of finding my preferred shade that already existed. I assumed that they would mix a bit of blue into the red to make it a more true red for my particular skin tone or something, but thinking about it, that does seem like a very complicated process and I understand why they wouldn't do it that way. They do have an impressive amount of pre-made pigments, definitely more than what they have in their regular lipstick lines.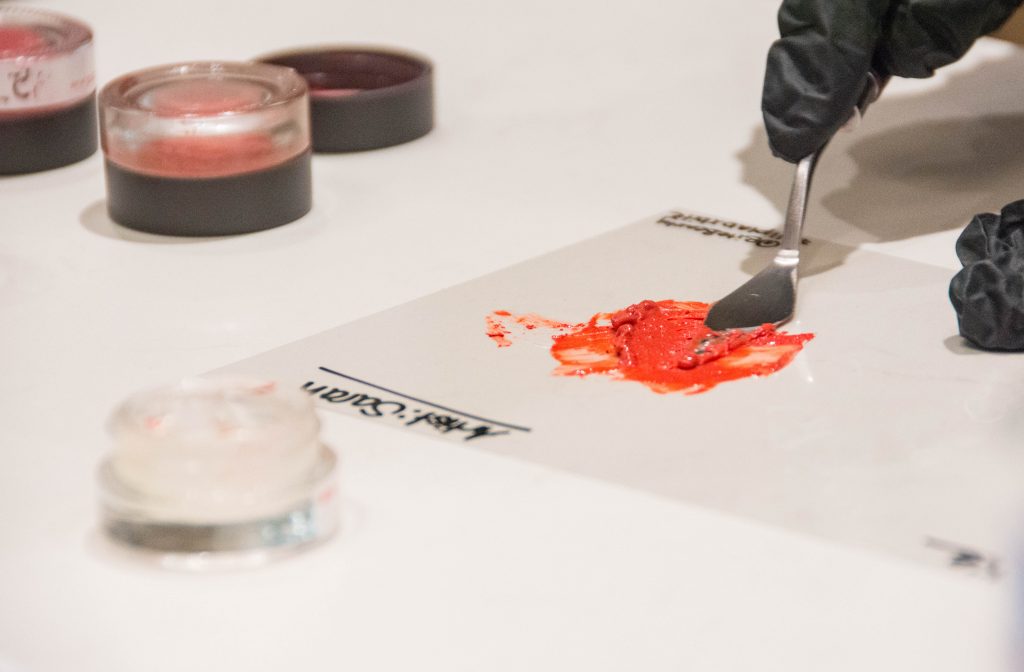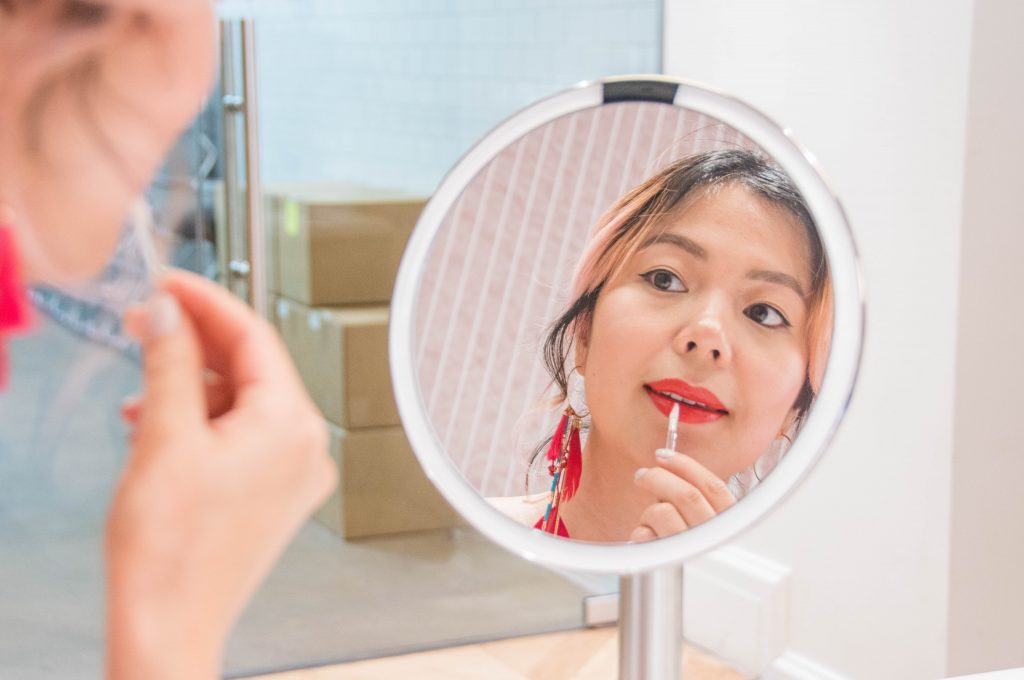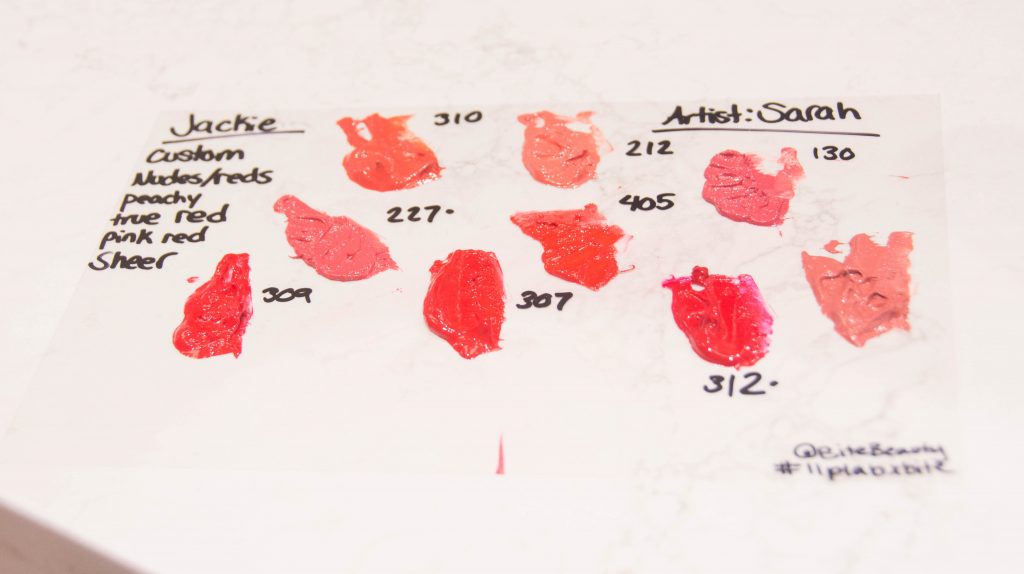 The "customization" part of the lip lab is in the finish and scent of your lipstick. The lippies come in glossy sheer, matte creme or Amuse Bouche, and the scents include mint, citrus, berry, cherry, mango, coconut, vanilla and violet. I ended up getting a cherry red colour in glossy sheer with a mild vanilla scent.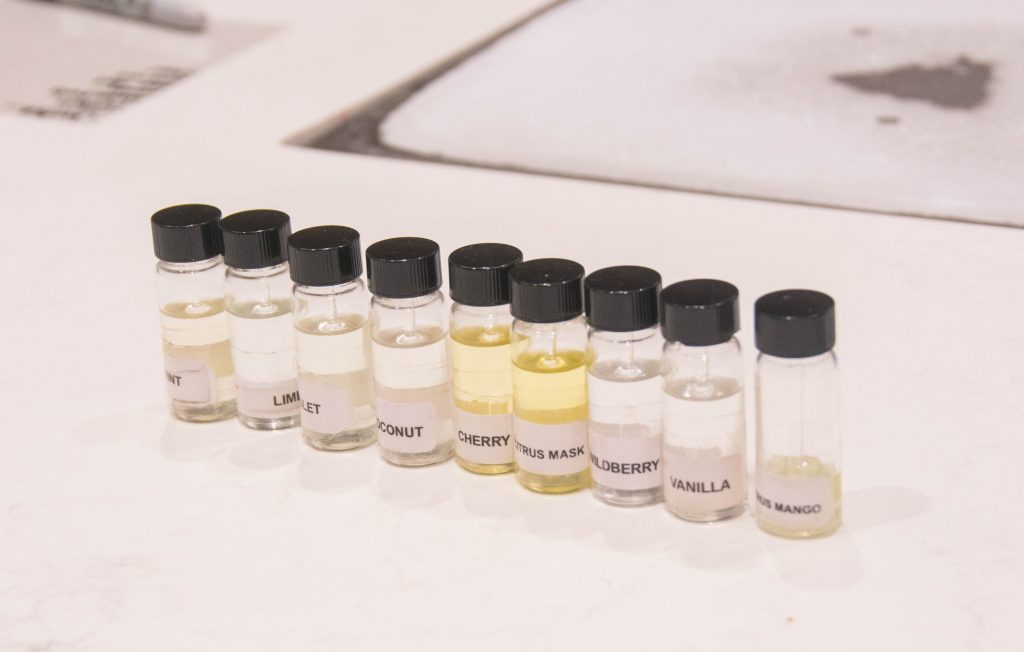 Honestly, I don't notice much of a vanilla scent in my lipstick and I don't find the finish to be particularly sheer or glossy. It's more of an Amuse Bouche formula, in my opinion. Of course the Amuse Bouche formula is lovely, super opaque, rich and moisturizing, but I was really looking for a sheer finish that was somewhat glossy.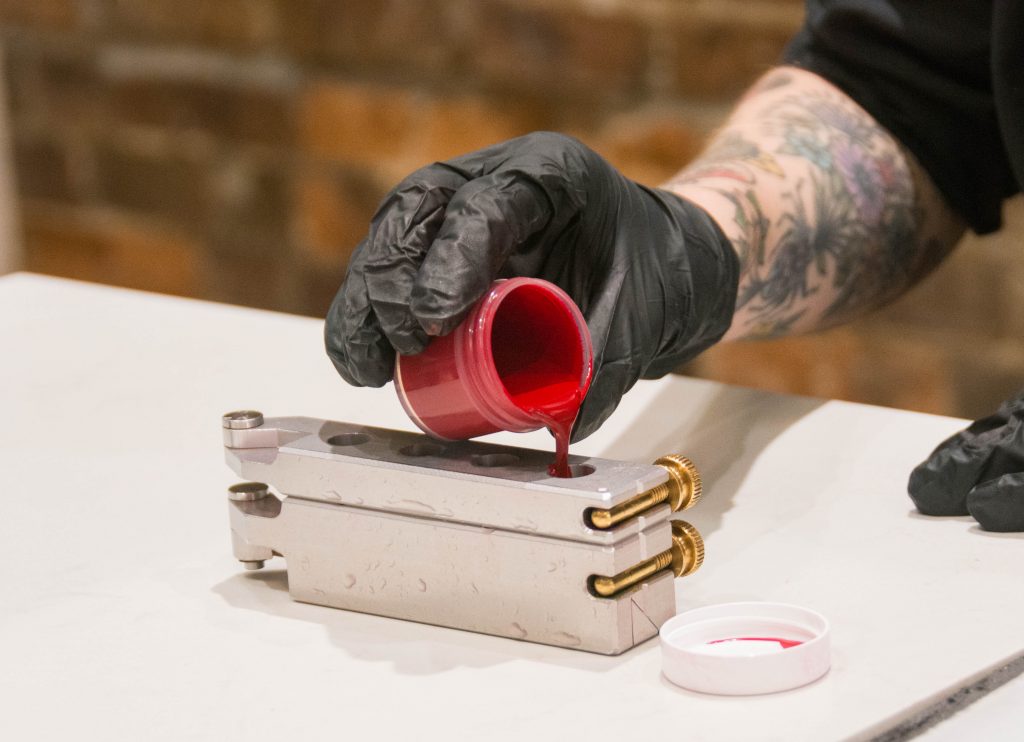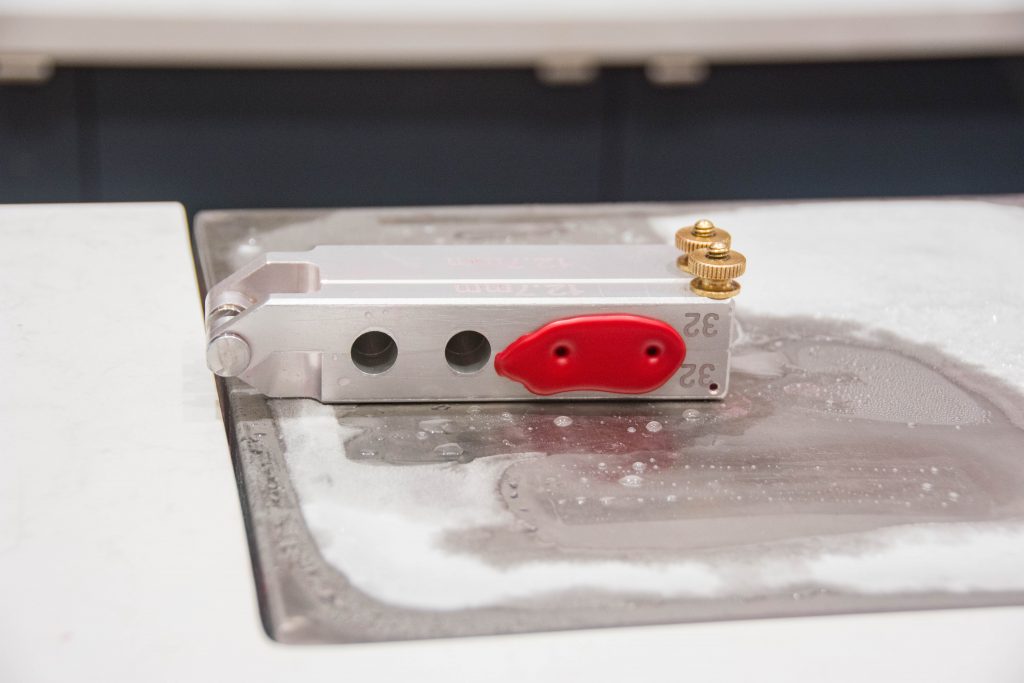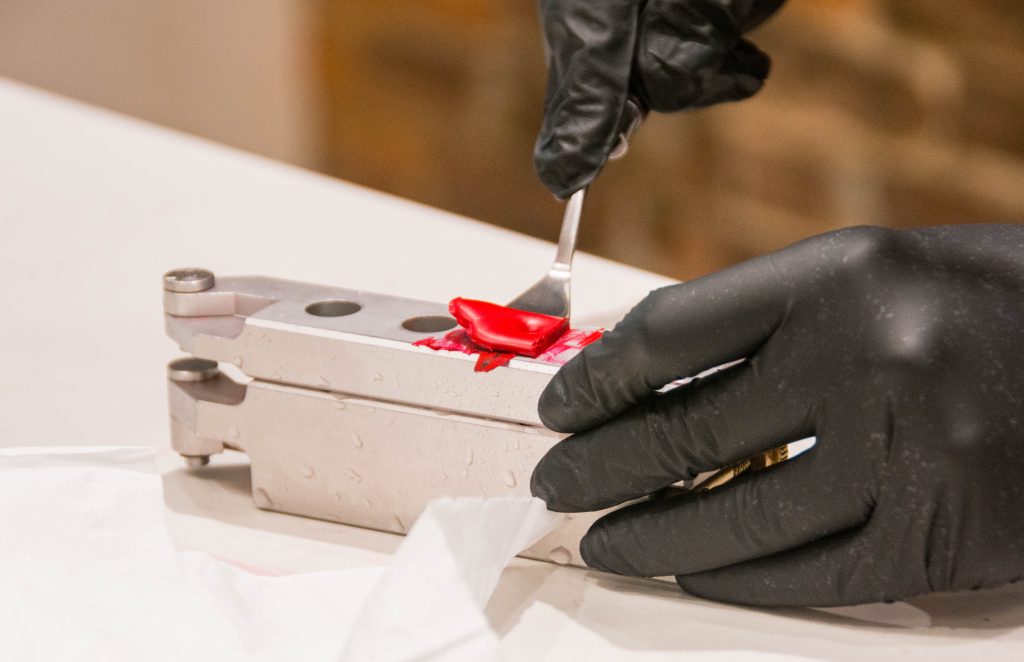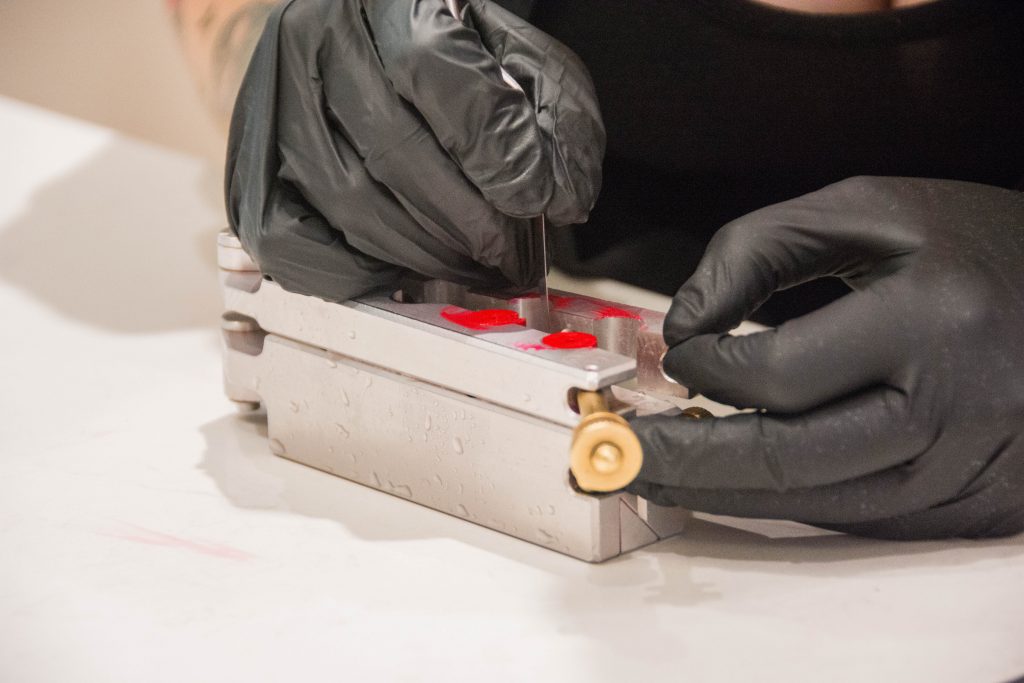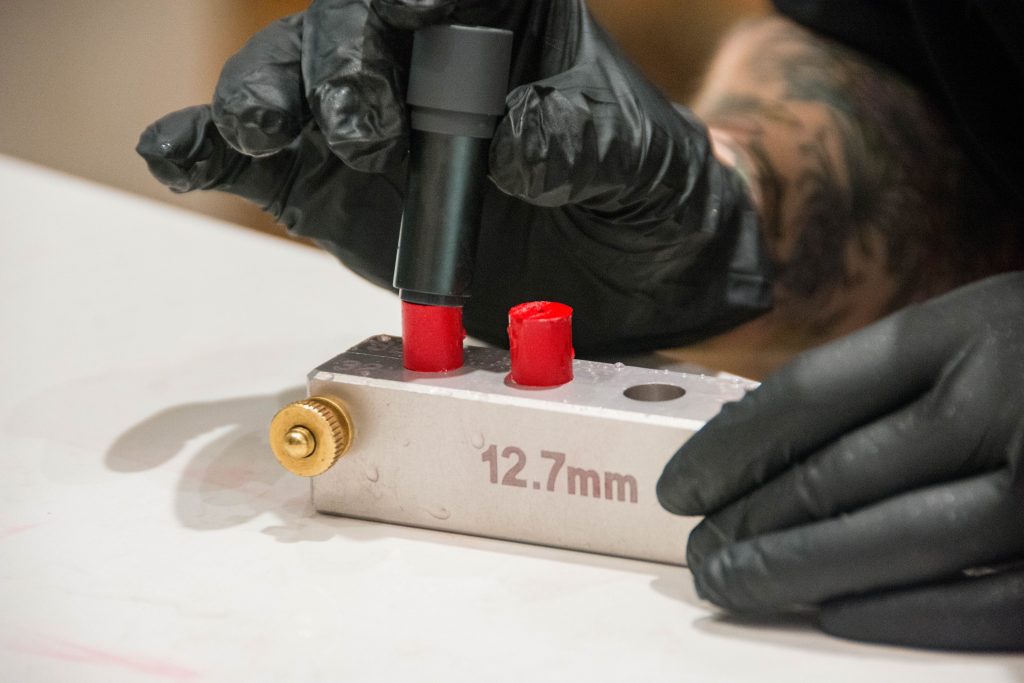 Nevertheless, I'm still glad I tried it. It was pretty cool to see how a lipstick is made. And it was a birthday treat for myself. Although $55 was a bit steep for me for a single lipstick, I ended up getting two of the same shade because they always make two lipsticks when someone requests glossy sheer. Apparently, the formula tends to make the lipsticks break when they're removed from the mould, but both of mine remained intact so they gave me both!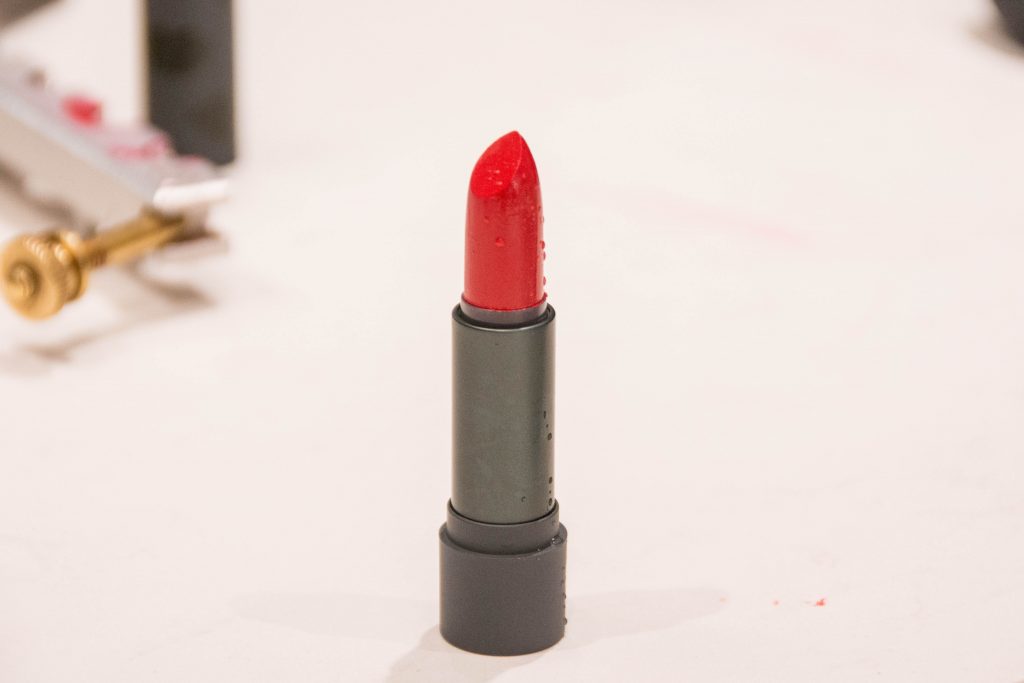 All-in-all, I would say you might enjoy getting a custom lipstick made at the Bite Beauty Lip Lab if you have a hard time finding the perfect lipstick for your undertone or if you just love makeup as much as I do. It is kind of special to have a lipstick that no one else has! I'm still glad I tried it!
xoxo