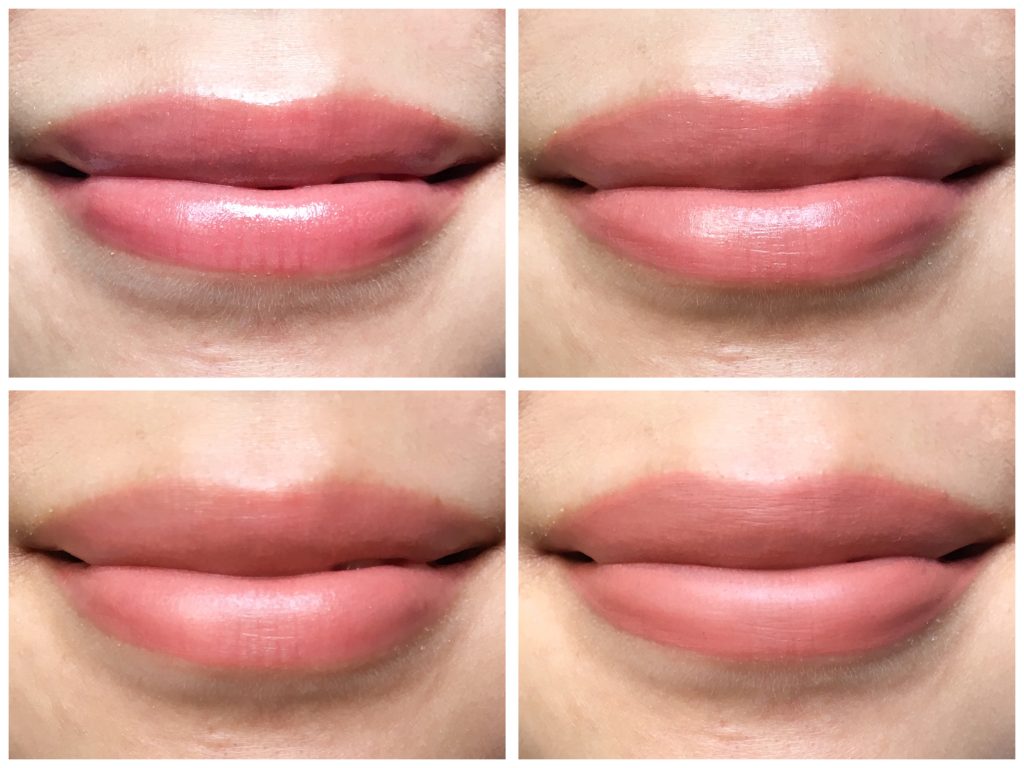 From top left to bottom right:
YSL Rouge Volupte Shine in 9 Nude in Private
NYX Soft Matte Lip Cream in Stockholm
Chanel Rouge Allure Ink in 140 Amoureux
Mac Pro Longwear Lip Pencil in Double-Time

I've been really loving a simpler makeup look lately. Just some basic eyeliner, concealer, blush and a warm nude lip. I know what some of you are thinking. These look awfully similar… Well, they're subtly different, okay? Said every lip addict ever…
It's just that it's really difficult to find a good nude lipstick that works well on you. It has to go with your skin tone, eyes and hair just so or it looks just slightly off. And I've discovered over the years that a warm nude, slightly mid-tone with a bit of beige or peach, is what works best on me. So I got all the different variations I could find.
The glossiest and pinkest version is the YSL. It's so creamy and smooth! The more peachy and slightly matte version is NYX's Stockholm. It's supposed to be fully matte, but for some reason, mine takes forever to dry down and sometimes it feels like it doesn't dry all the way at all. It might be because it's kinda old though…
The Chanel is my perfect my-lips-but-better lippie, just slightly deeper and pinker than my natural lips. It's also matte, but not the drying kind. It stays incredibly comfortable despite being so matte. It's almost like it's creamy without the sheen, if that makes sense. And finally, the perfect matte beigey nude for me is MAC's Double-Time lip liner. I searched high and low for my perfect beigey-pinky-peachy nude lip that is also matte and could only find it in a lip liner. Oh well, whatever works!
Do I have way too many peachy-pink nude lipsticks? Yes. Am I going to stop buying more? No. I've made my peace with that.
Want to help me feed the addiction? Let me know what your favourite nudes are in the comments!
xoxo