I don't know about you, but I've been itching to get out of town more than usual lately. I've been handling this pandemic fairly well for the first three months, but it's starting to get to me! Luckily, it's summer and there are plenty of wide-open outdoor spaces to enjoy.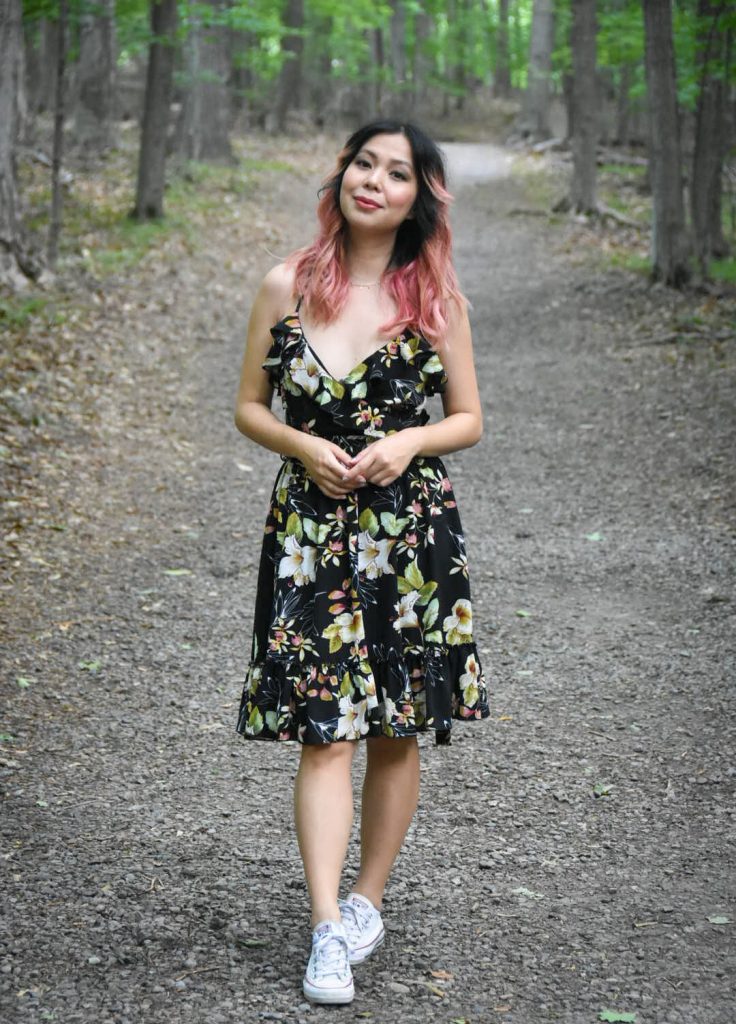 Recently, we went just 30 mins out of town to Mont Saint Bruno to hike around the lakes and just spend the day in nature. I highly recommend the area if you have kids or even a baby. We pushed a stroller for the entire nearly 9km hike and it wasn't too difficult. (Kyler did the pushing though).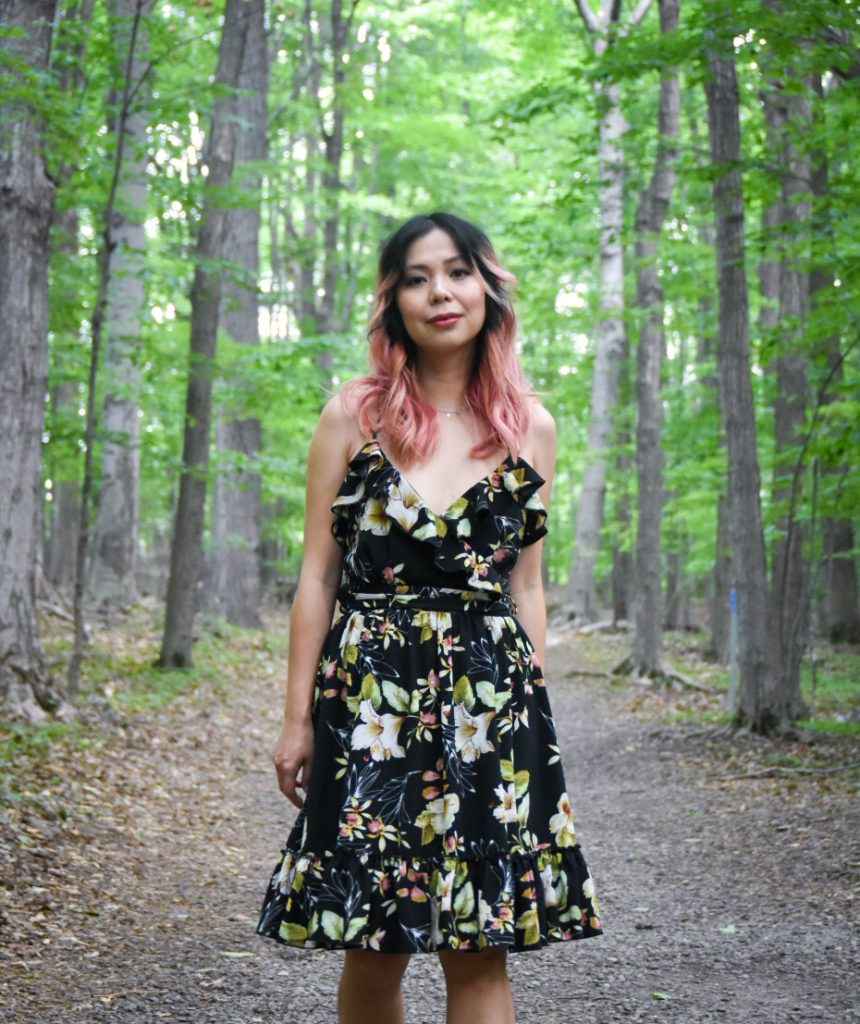 And obviously, I had my priorities straight in terms of hiking fashion. There's no activewear that compares to a ruffly floral dress. A good flowy dress gives you lots of air circulation to keep you cool and a wide-brimmed straw hat provides much more sun protection than a baseball hat or bucket hat.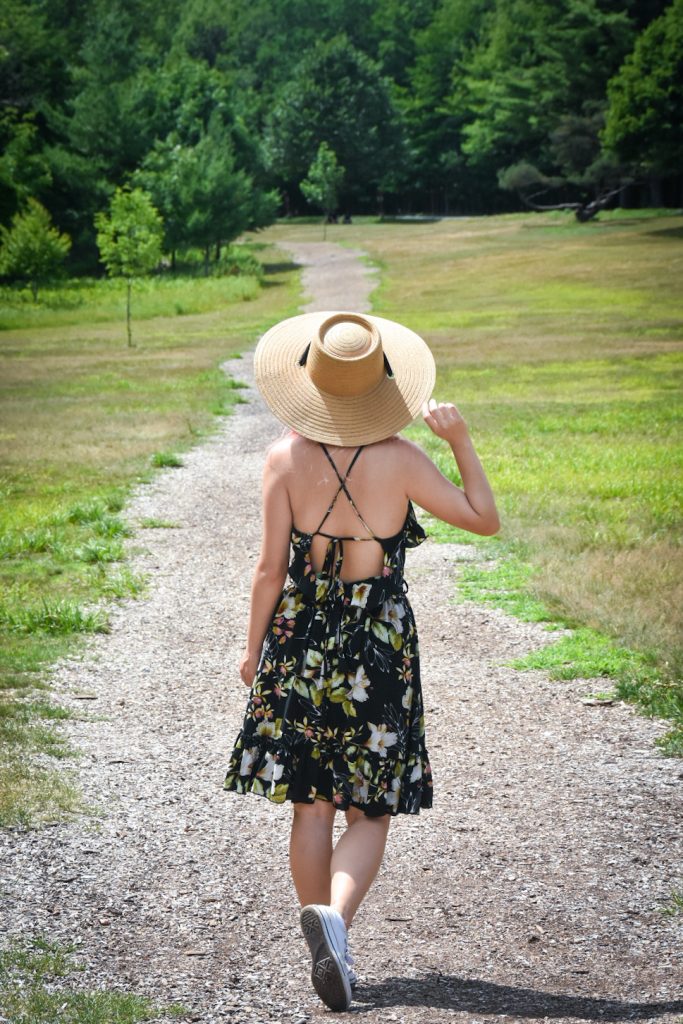 I have nothing to justify the Converse. I don't have hiking shoes and didn't want to wear my running shoes.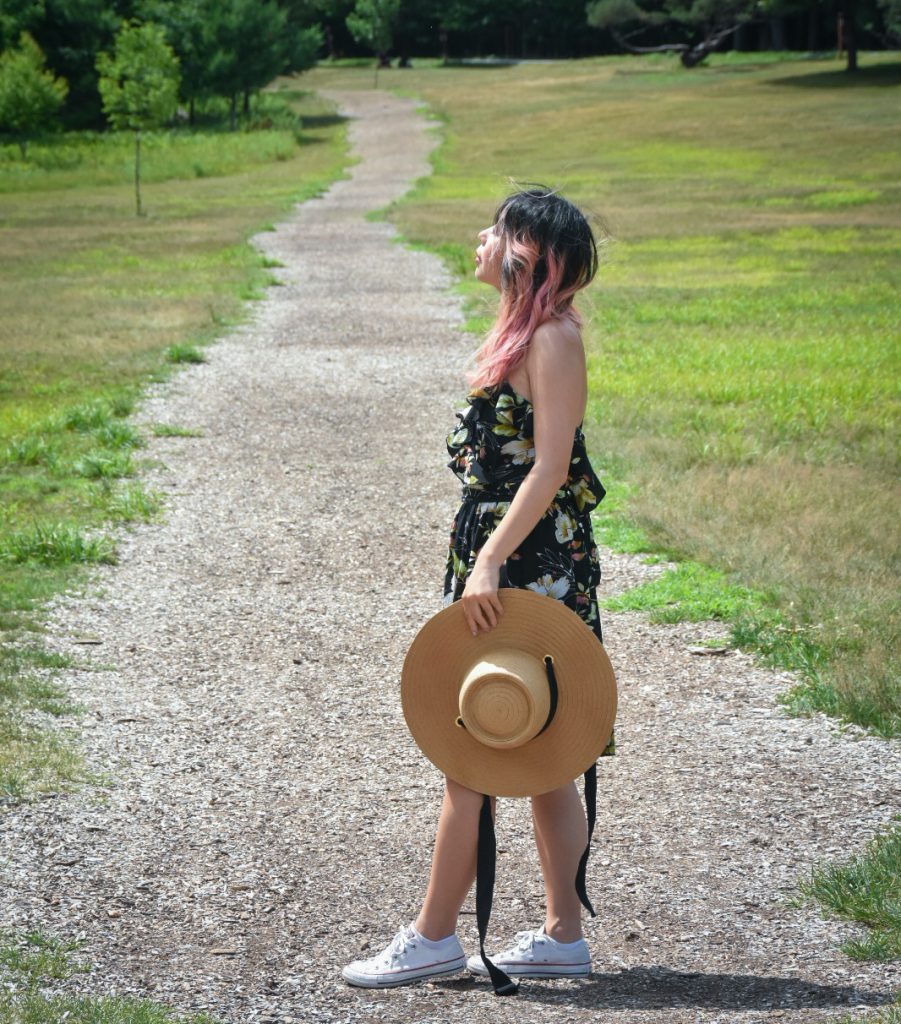 But wouldn't you know it, I made it the whole 9km, in comfort, without giving up on style, and yes, this is the kind of hiking I can get behind.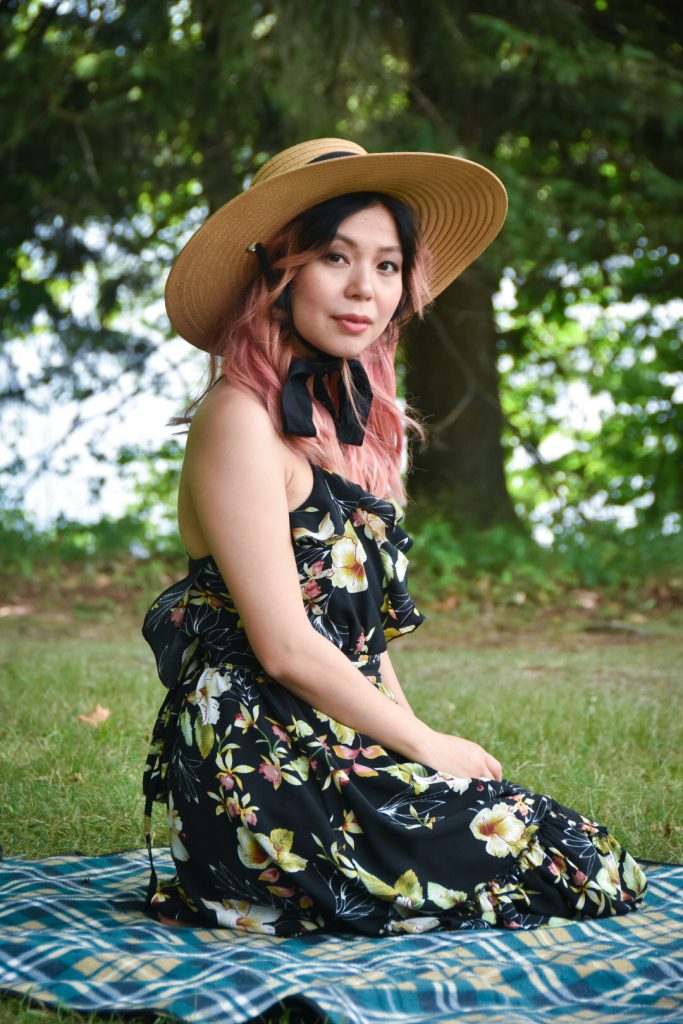 Love and Lore hat (sold out) / ASOS dress (old) / Converse shoes
xoxo