Over the years, I've been amassing quite a collection of blue and white porcelain pottery pieces from flea markets, vintage shops and secondhand stores from all over. I even lugged a vase all the way home from New Zealand! There are a lot of design elements and styles that fall in and out of fashion, but blue and white pottery is something that I feel never goes out of style. It's just so classy and beautiful!
I wish I knew more about each individual piece I've collected. I know some of them were made in China and Japan, but this blue and white porcelain has had such a rich history, some of these might be older than I realize. Although I believe the roots of this style of pottery comes from the Middle East, it permeated Asia and finally the West and has probably become one of the most recognizable design styles that I can think of.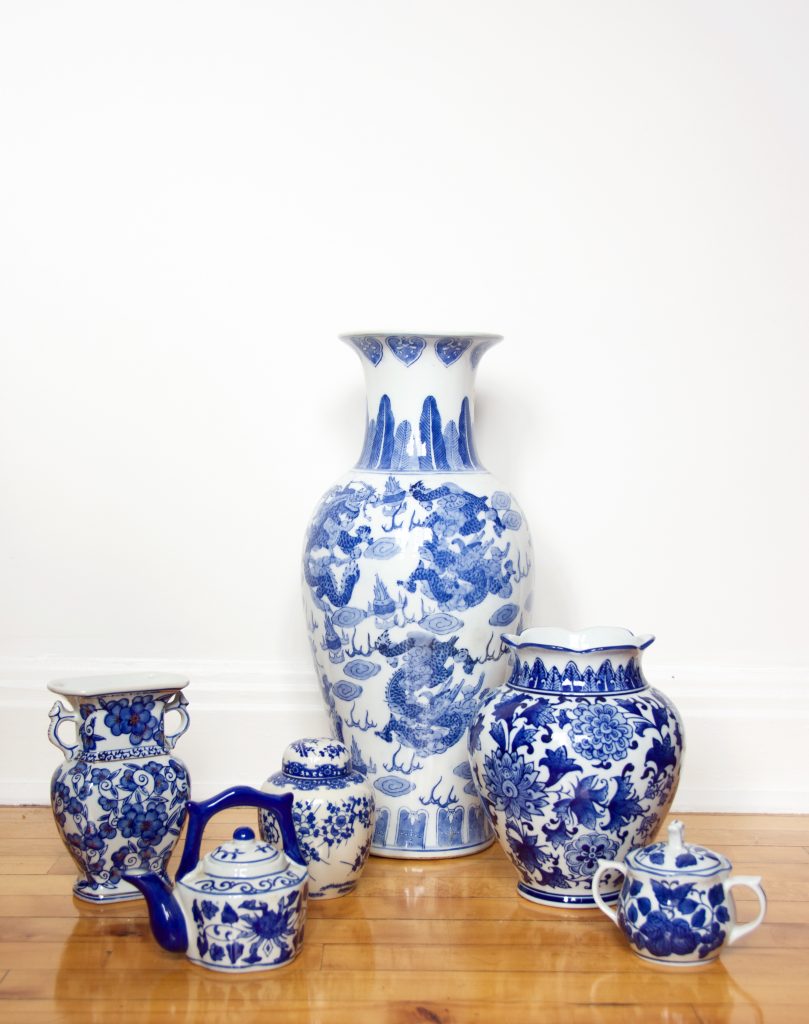 The great thing about these blue and white beauties is that you can use them as containers like any other vase or jar, but they stand on their own as decor objects. Although I know, some people might consider these pieces a bit old-fashioned, what can I say… They really speak to the grandma in me!
How do you feel about using blue and white porcelain pottery in your home decor?
xoxo