As far as holiday fashions go, red and green is a bit on the nose, but what can I say? I'm a fan. If you're anything like me and hardly ever leave the house, (why would I ever want to leave my painstakingly decorated, full pantry-ed, warm and cozy abode?) the holidays are pretty much the only time of year when I can let my fashion self run wild in the form of excessively sparkly jewellery and big, floofy party dresses. I live for a good Christmas party moment.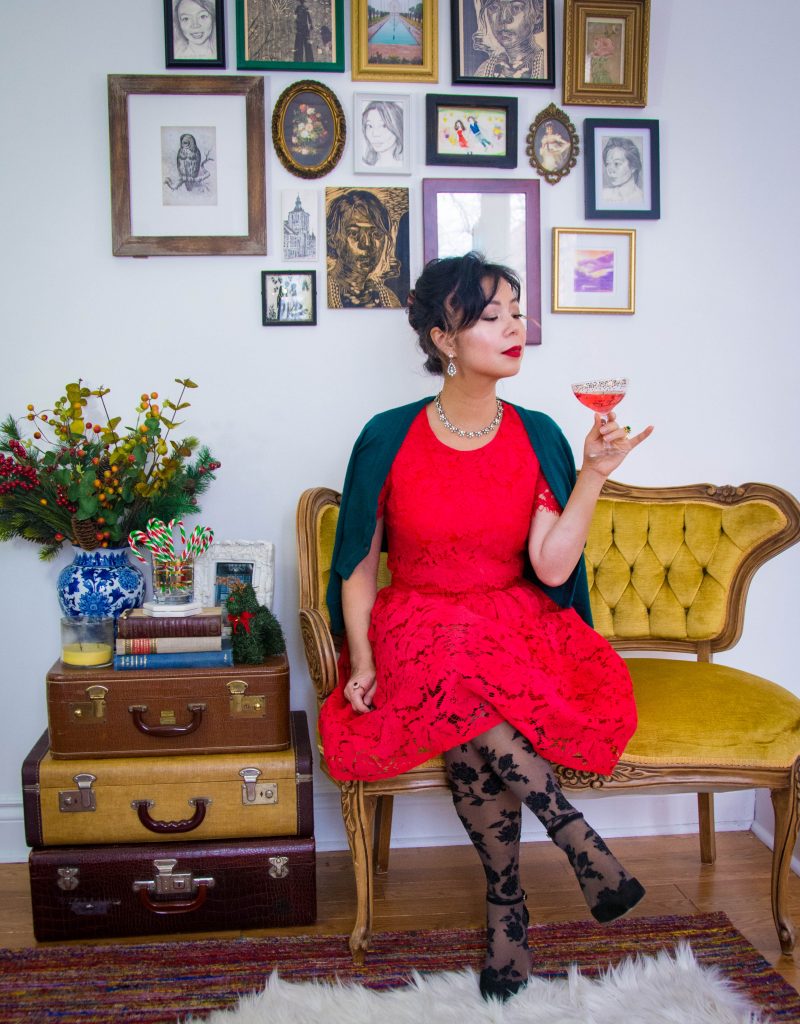 If you've been following my blog for any amount of time, you must know by now how much I love Christmas. I would say it's one of my defining characteristics as a person. I mean, I TOTALLY get those of you who hate Christmas. It can be a really lonely, isolating time of year if you have strained relationships. It can be a time of unneeded stress and familial obligation, rather than festive joy and whimsical magic. Believe me, it's not as if I have been untouched by those aspects of the holiday season…I have!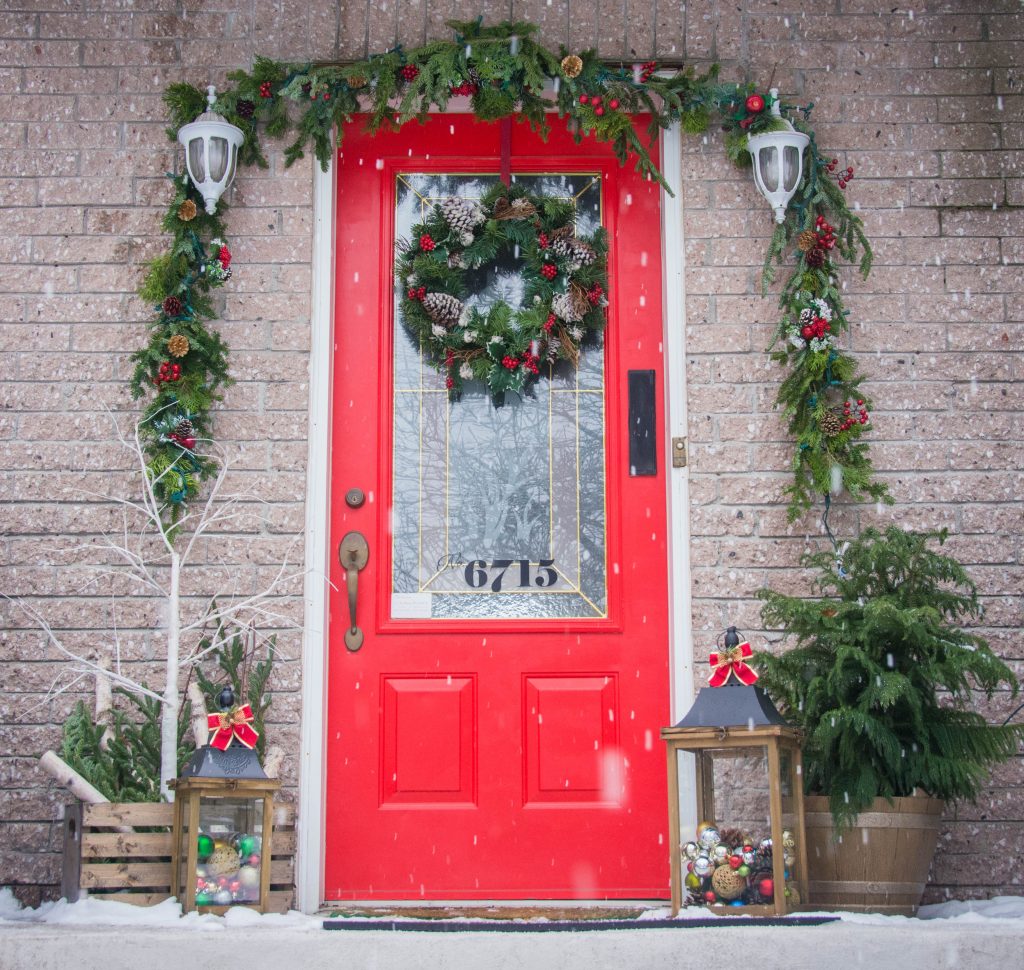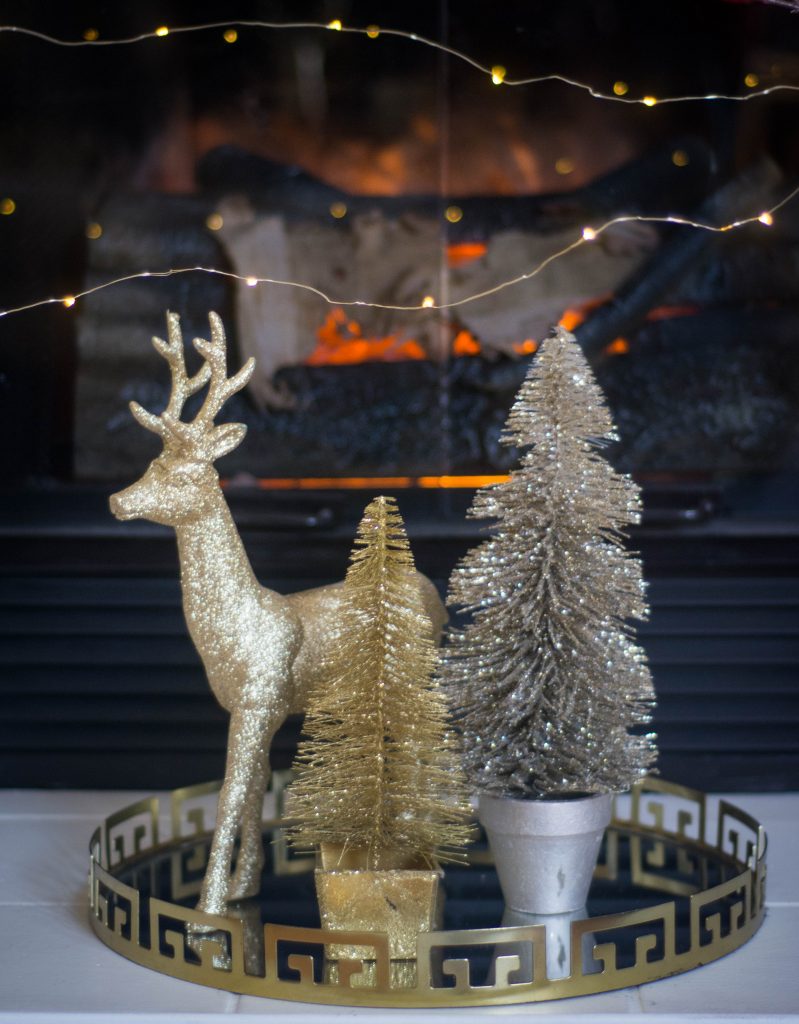 But I make a huge effort to focus on the things I love about the season and don't succumb to the hate. Sparkling lights make me happy, so I cover the house in them. I find evergreen boughs beautiful, so there are wreaths and tiny Christmas trees everywhere. Rounding the corner to our house with the red door and an explosion of Christmas always puts a smile on my face, and makes me even happier to make it home to my safe and cozy haven.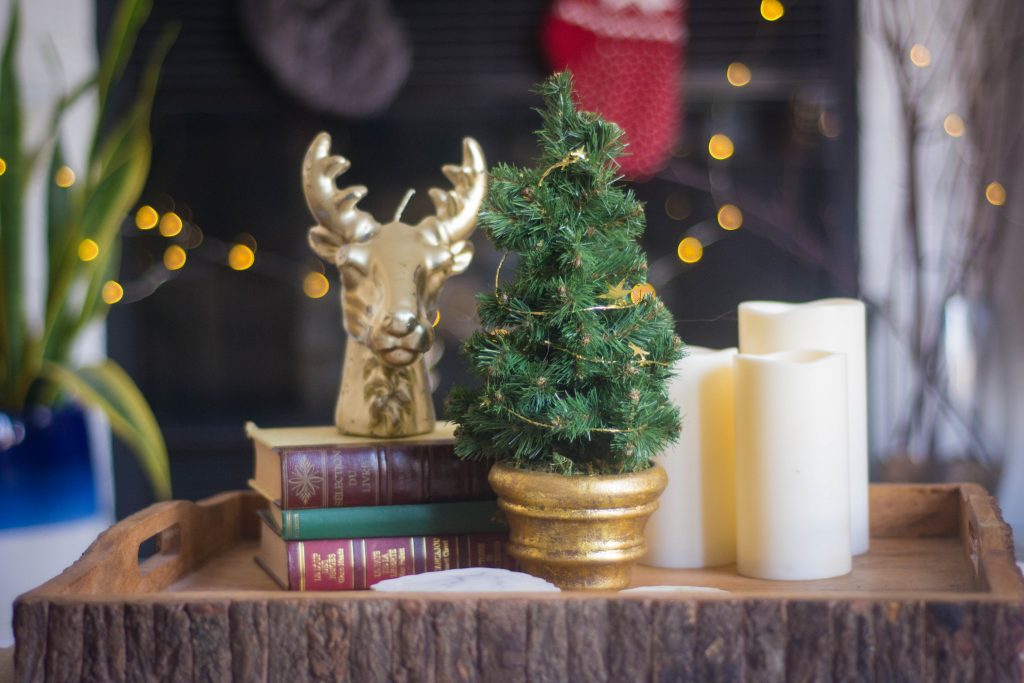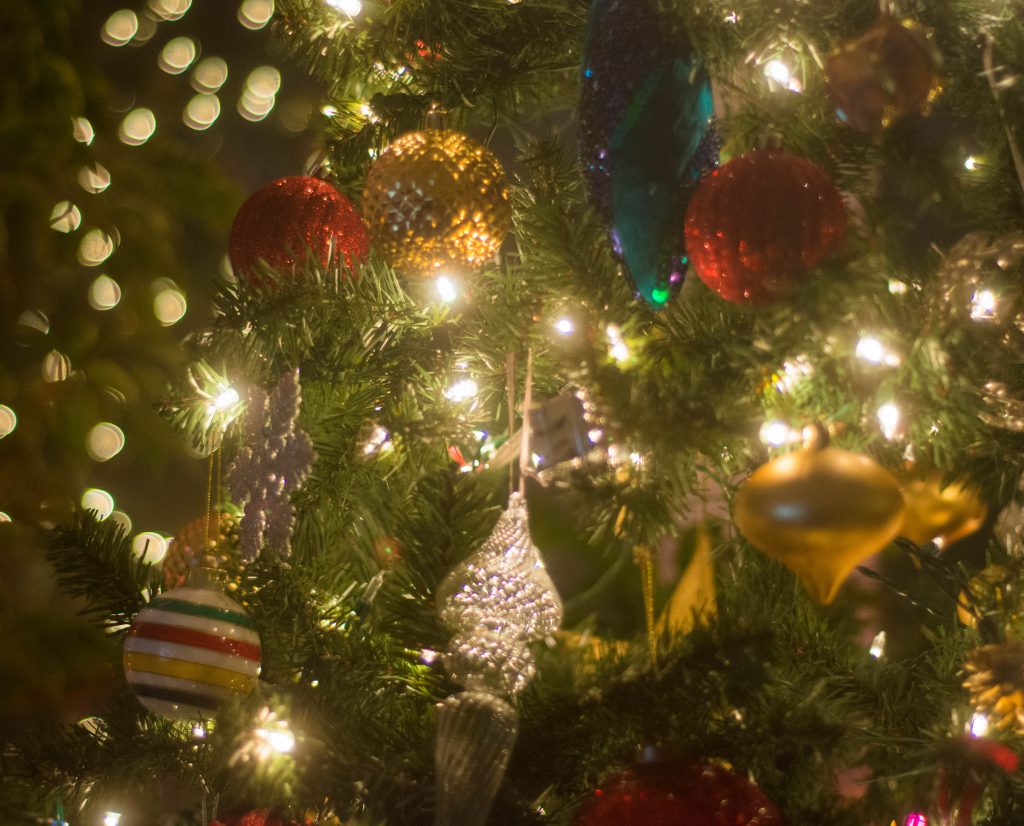 And I can definitely appreciate that I can freely feel this way because I have a lovely, warm home with a lovely, warm husband, and a lot to be thankful for. If you are able to, I encourage you all to look into your local charity and non-profit organizations that might make a huge difference to someone this holiday season.
If you're in the Montreal area, you can donate money and used clothing (especially warm winter clothing) to Shop For A Cause, or money and food to The Media Food Drive, or money and toys/books to The Children's Hospital Foundation. And even if you are low on funds, I'm sure a lot of organizations would appreciate just being given some of your time or a shout-out on your social media!
So here's wishing each and every one of you a warm, safe, holly, jolly Christmas!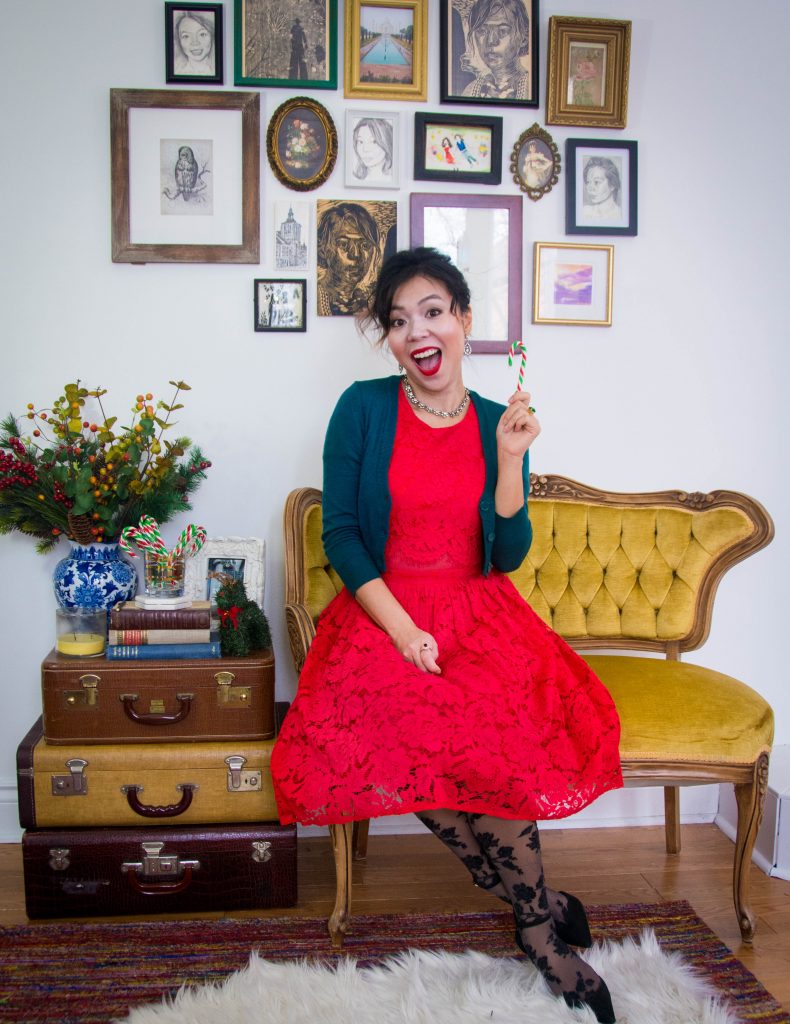 Unique Vintage cardigan / Boutique 1861 dress (similar) / Zara heels (old) / F21 tights (old)
xoxo