This post is gonna be a little different than all the others, simply because I've depotted so many palette eye shadows over the years, I cannot begin to tell you what shades they all are and from what palette originally. Some of them are also so old, I doubt the palettes are even in production anymore!
And unfortunately, all of my intact palettes are pretty old so I don't know if you'll be able to get them, but there's always Poshmark and such. Nevertheless, I will swatch some of my favourite depotted shades for you (the ones with names I remember!) in addition to the full palettes I have in my stash. So get ready to go ooooh and ahhhh!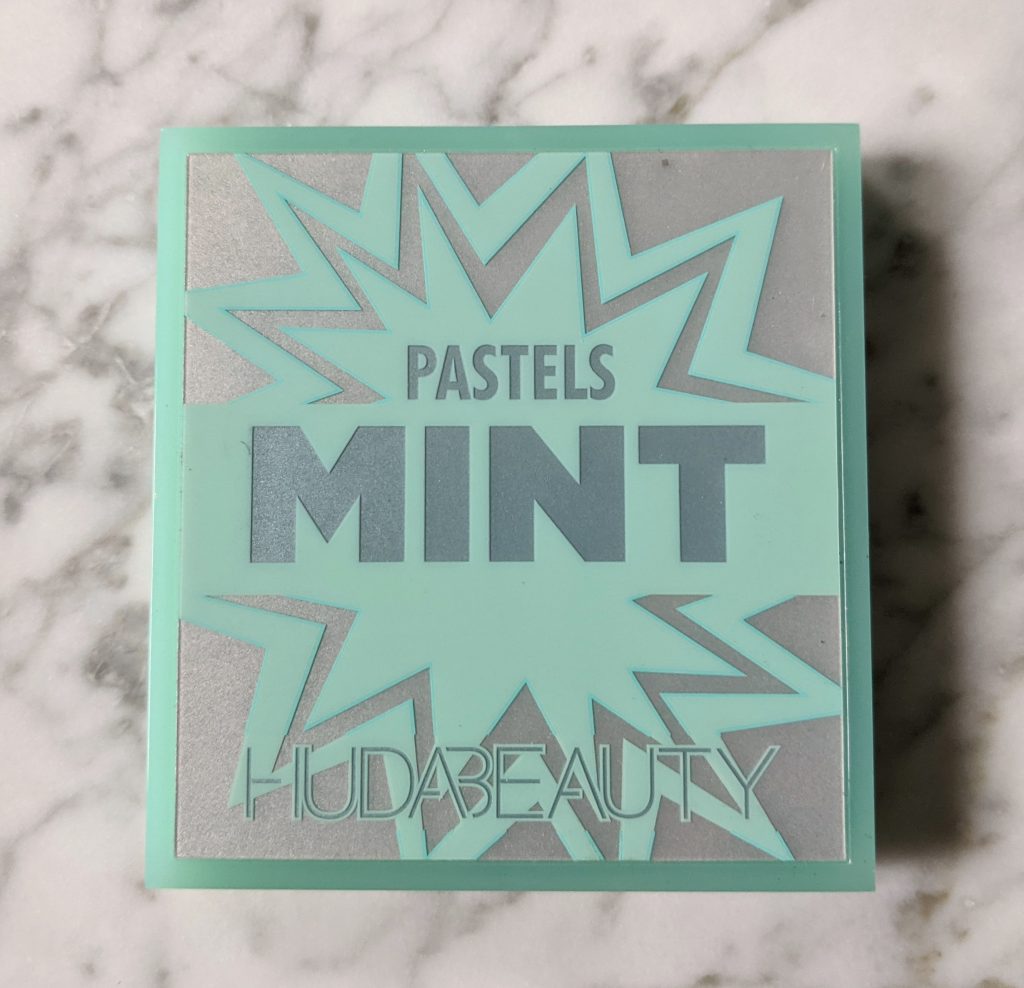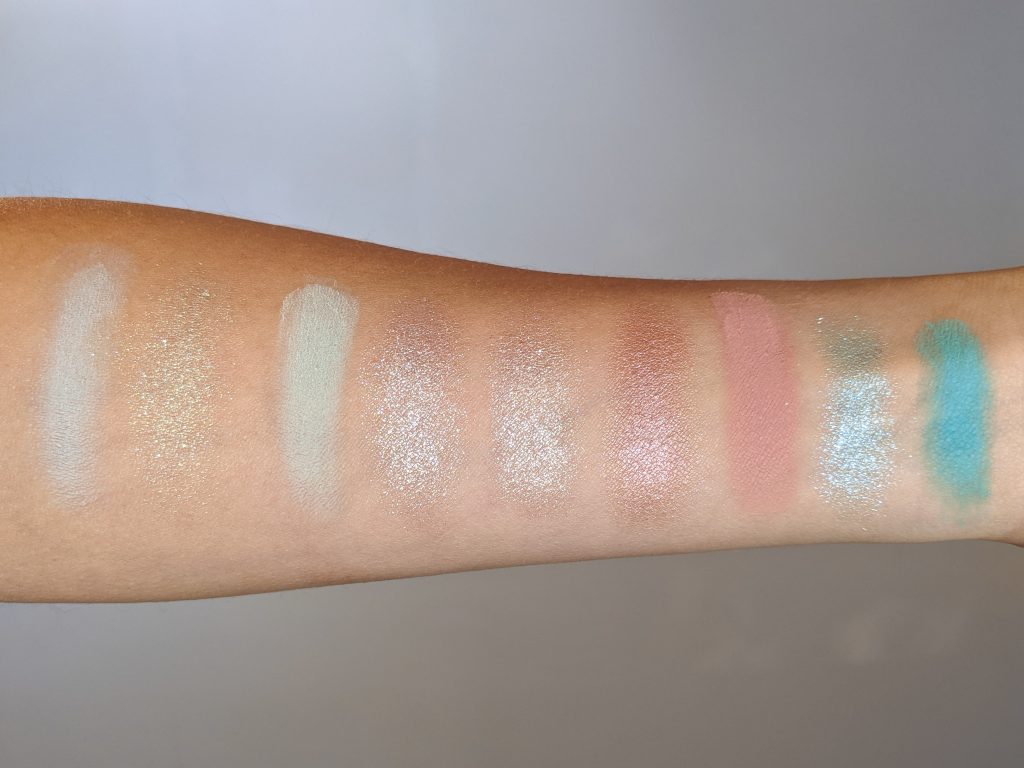 Huda Beauty Pastel Mint Obsessions Eyeshadow Palette
Left to right: Pistachio Matte, Mint Shimmer, Green Apple Matte, Caramel Mint Swirl, Mint Silver Shimmer, Bronze Shimmer, Tan Matte, Turquoise Mint Swirl, Teal Matte
You're gonna see I have a very specific colour palette that I enjoy when it comes to eye shadow. There's a lot of pastels, warm tones, and rose gold! I purchased Huda Beauty Pastel Mint Obsessions on a whim and it is truly a minty, seafoam greeny, turquoisey dream. I find the shimmers a bit lacking on their own (glittery with very little true pigment), but when you pair them with one of the matte shades, you can get something really special!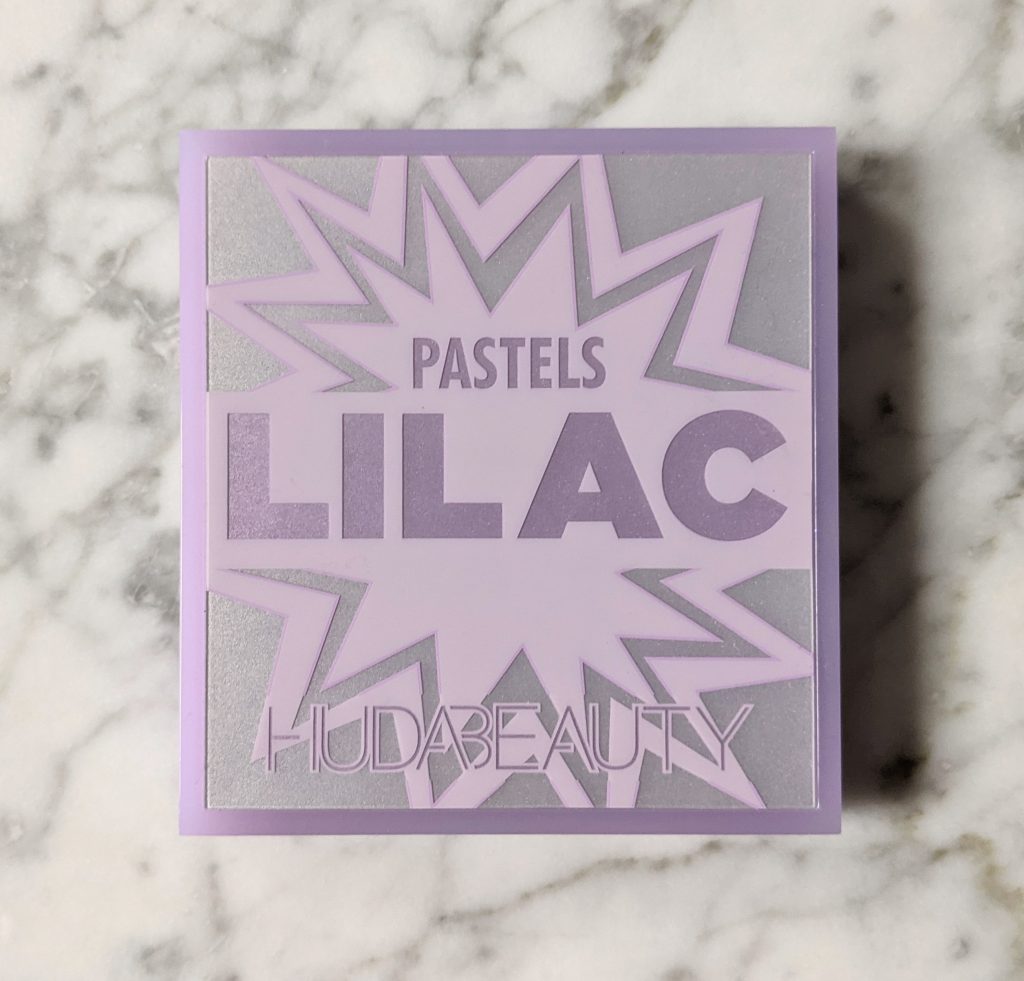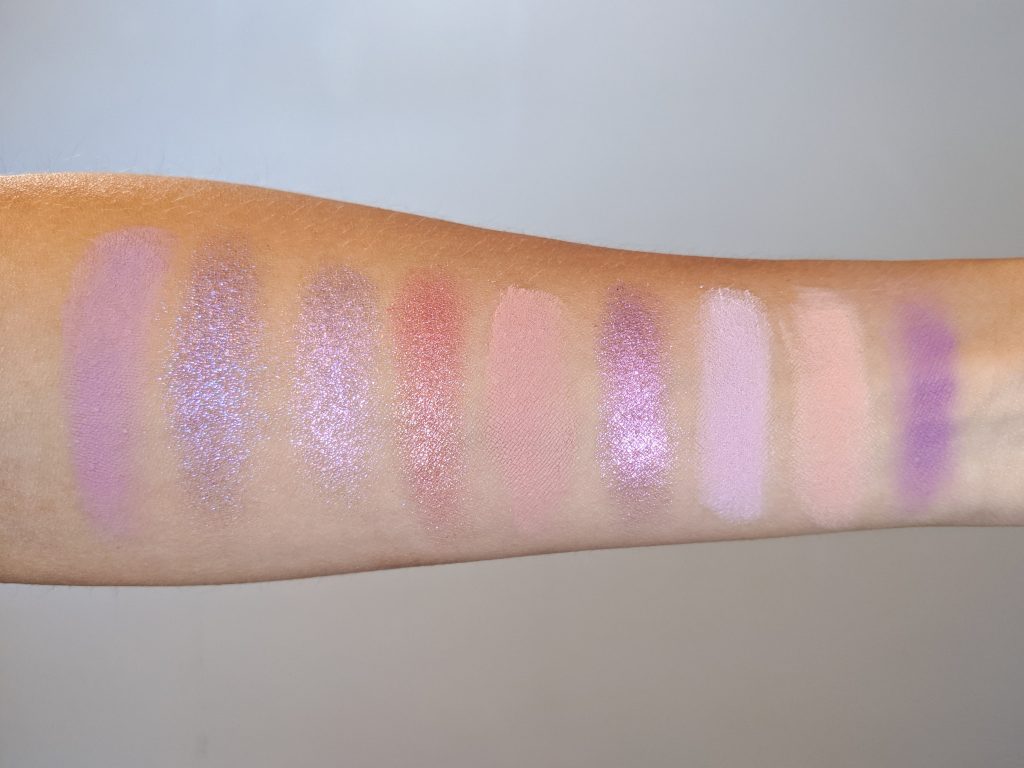 Huda Beauty Pastel Lilac Obsession Eyeshadow Palette
Left to right: Grape Matte, Violet Shimmer, Lavender Shimmer, Coral Shimmer, Dusty Rose Matte, Peach Violet Swirl, Lavender Matte, Peach Matte, Violet Matte
Similarly, the Huda Beauty Pastel Lilac Obsession palette is a very niche kind of palette. I love lilacs and lavenders! But unlike the mint palette, I prefer wearing the matte shades on their own, rather than add any sparkle on top. Truthfully, if Huda had made a palette of the mint and lilac mattes with a few of the mint shimmers, I would have picked that palette up instead of these two. The shimmers are fine. I just don't prefer the look they give.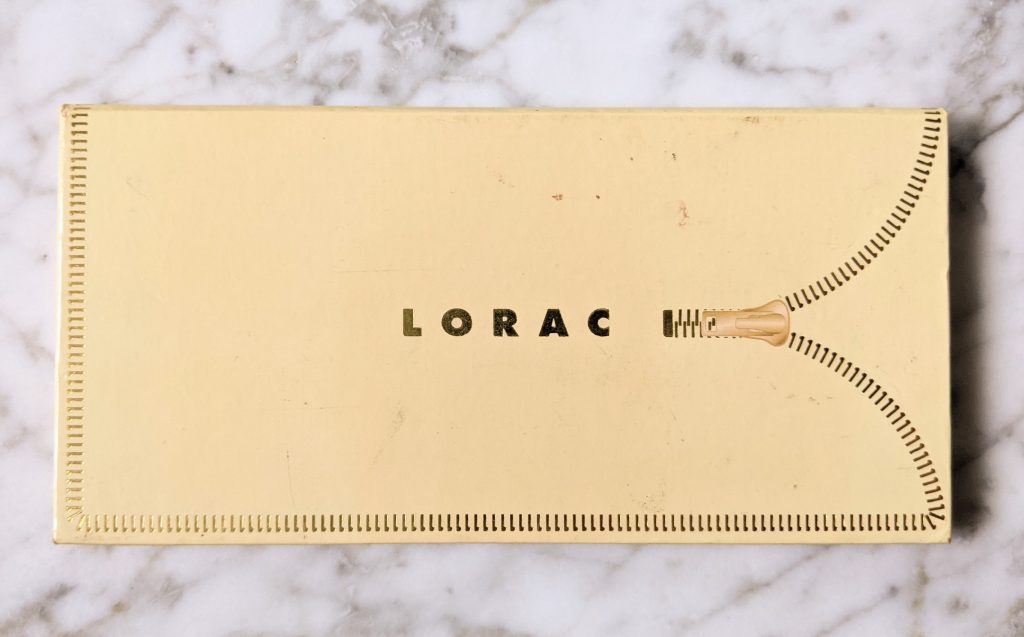 LORAC Unzipped Eye Shadow Palette
Left to right: Undercover, Undiscovered, Unbelievable, Unreal, Unattainable, Uncensored, Unconditional, Unspoken, Unbridled, Untamed
Lorac's Unzipped palette was my favourite palette for a long time. I think I've had it for six or seven years! If I could only choose one type of eye shadow look to wear for the rest of my life, it would be rose gold. And I feel like for a time, this palette was the standard all rose gold palettes were trying to reach. But honestly, I find this palette pulls a bit too cool-toned and brown for my liking. Like it's nice, but I could do better. Now that I think about it, I'm not really sure why I am keeping this around. Maybe it's just nostalgia. But just like your fashion tastes will evolve over time, so too, does your makeup tastes! I might have to let this one go finally.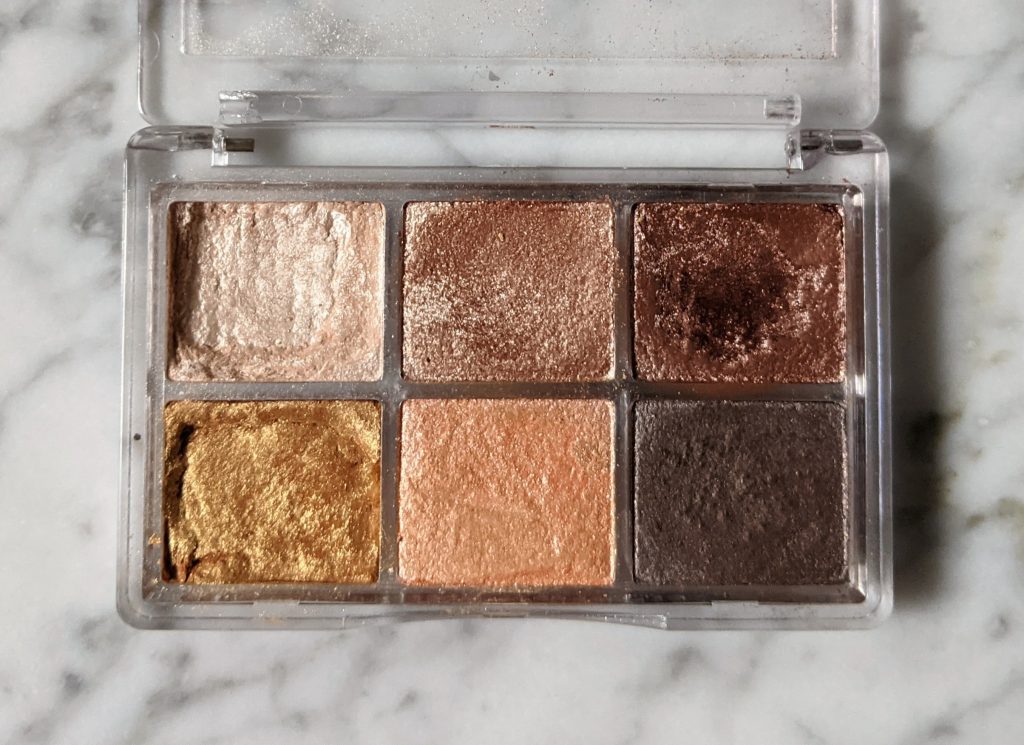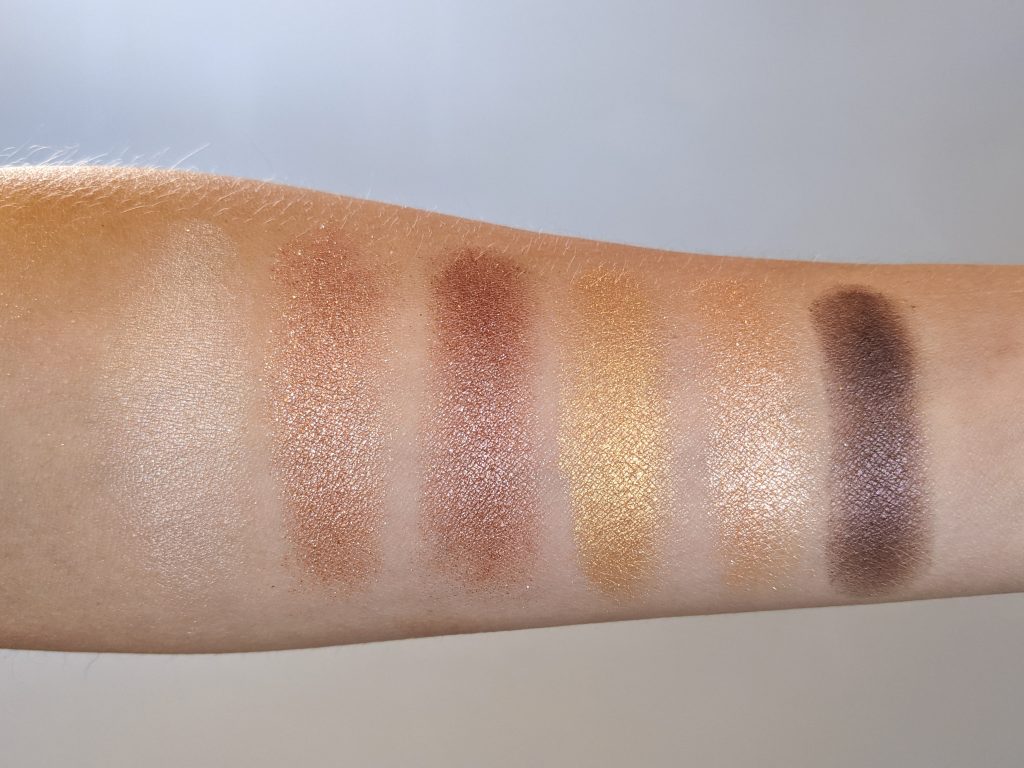 Essence All About Sunrise Palette (discontinued)
The Essence All About Sunrise palette is a great little drug store palette. The shimmer is not too subtle, not too in your face. Despite how shimmery all the colours are, I find it's subtle enough to be a really nice everyday palette. It's such a shame that it's discontinued! But that is one of the reasons I like holding onto it, even if I don't use it very often.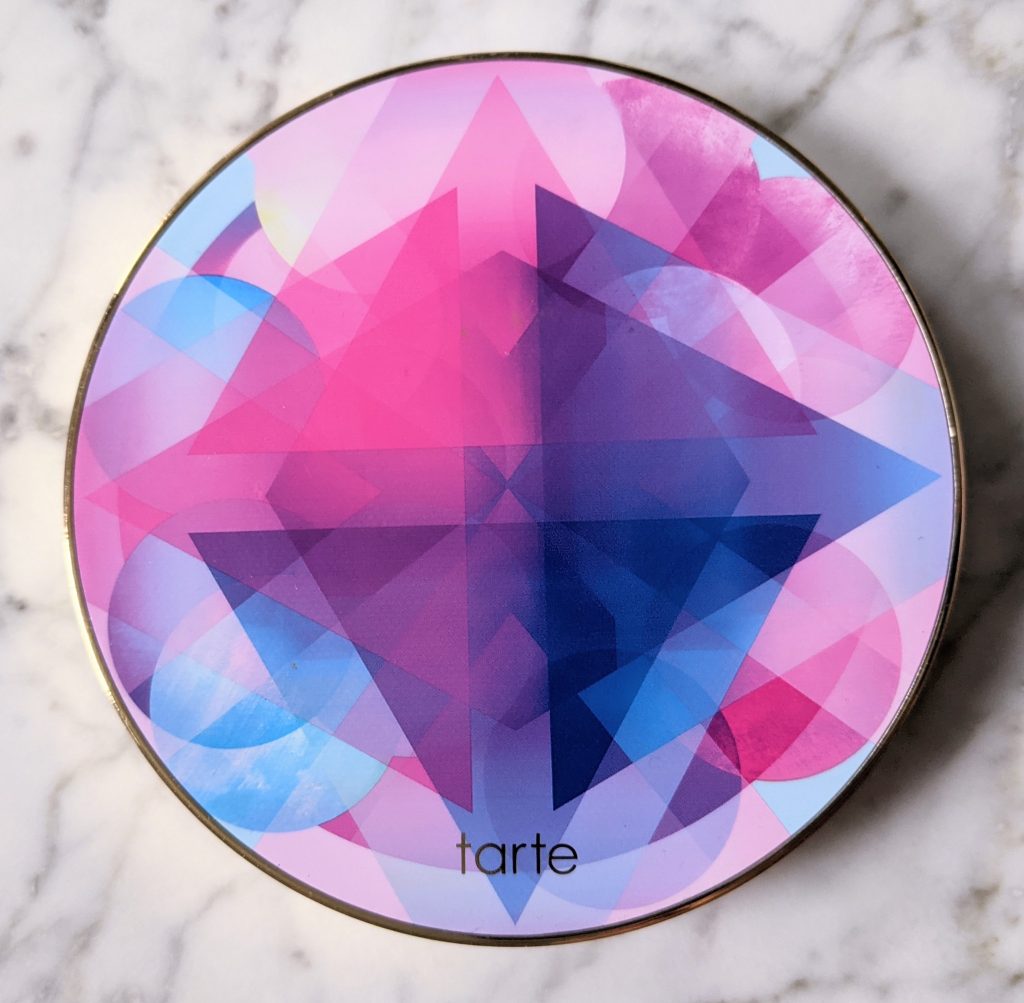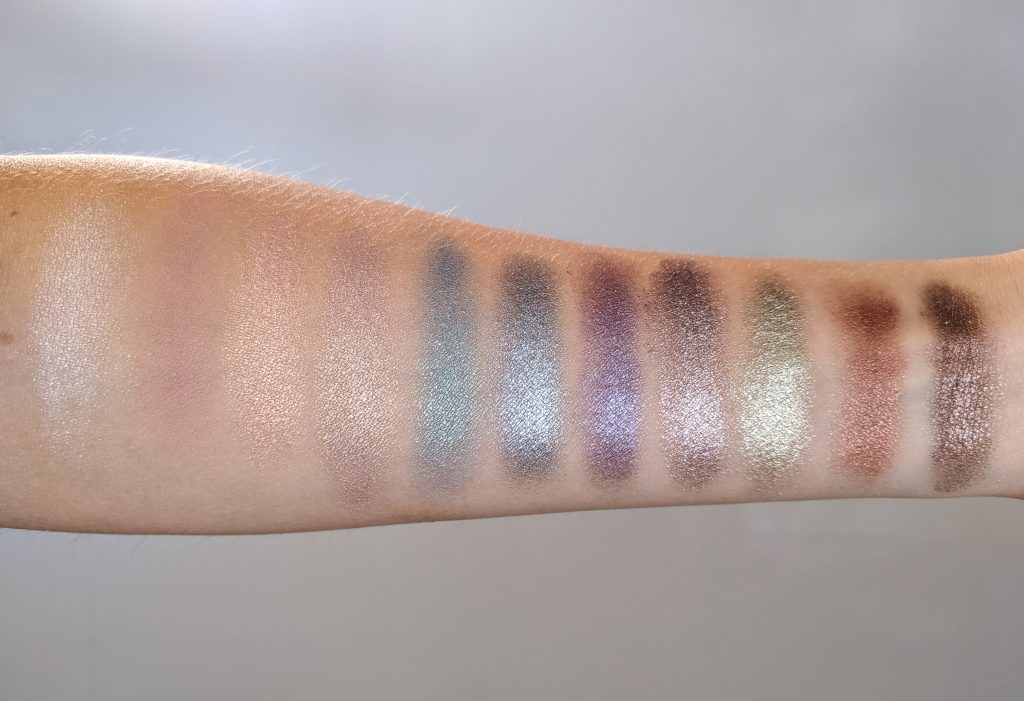 Tarte Make Believe In Yourself Palette (discontinued)
Left to right: highlight, Myth, Pixie, Crystal, Dream, Mystic, Fairy, Trance, Marvel, Wings, Magic
A couple of years ago, the Tarte Make Believe In Yourself palette usurped the Lorac palette as my favourite palette. The range and uniqueness of shades, the quality of the shimmer (it's truly a mind-blowing amount of shimmer)…This is a palette that has stood the test of time in my collection! I think I'll be holding onto it for a long time, even if I don't necessarily use it every day. The colours are really just so special, I love almost every single one!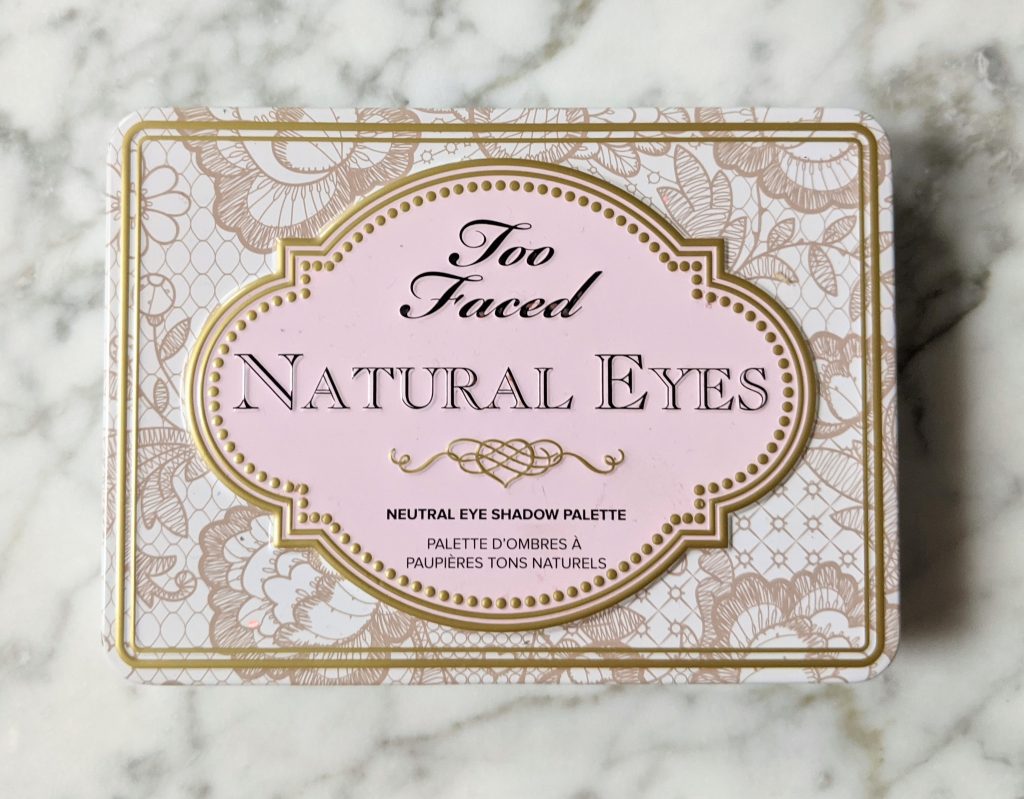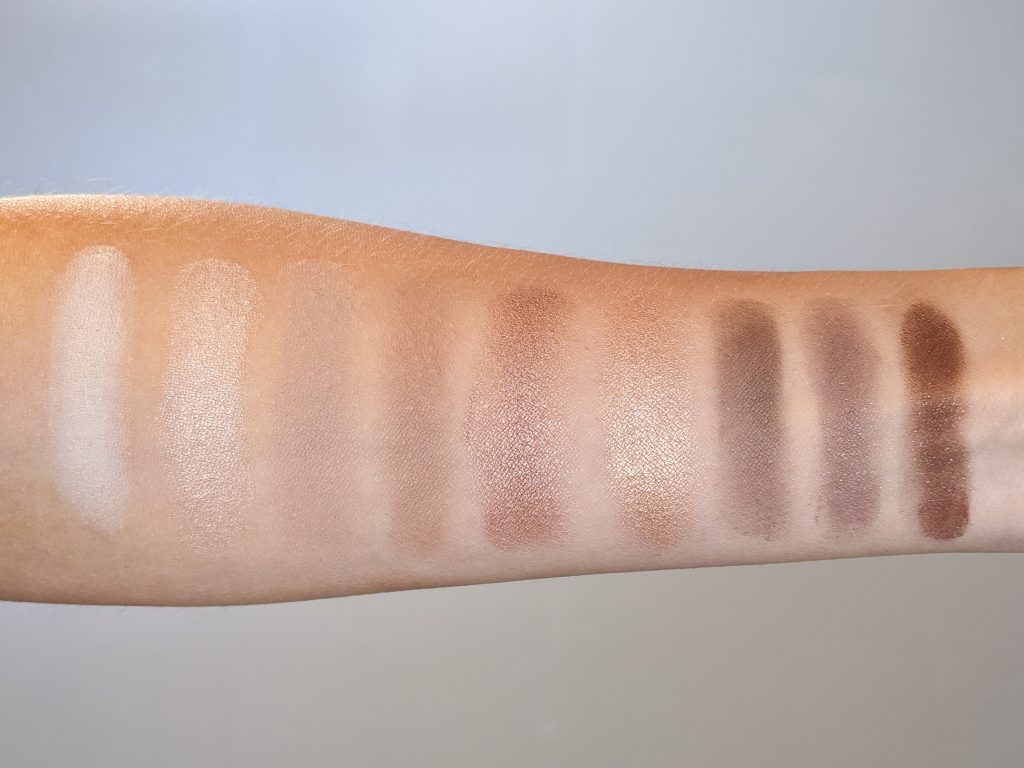 Too Faced Natural Eyes Eyeshadow Palette (discontinued)
Left to right: Heaven, Silk Teddy, Nudie, Cashmere Bunny, Push-Up, Honey Pot, Sexpresso, Erotica, Chocolate Martini
I picked up the Too Faced Natural Eyes palette a couple of years ago because I really feel like a palette with basic/neutral browns is a must. The shades in this palette work to ground and blend almost any eye look! And I love using Heaven to set my primer. The shimmers are fine, nothing special, but nothing to scoff at. This is just a really good, basic, neutral, everyday kind of palette to have in your collection.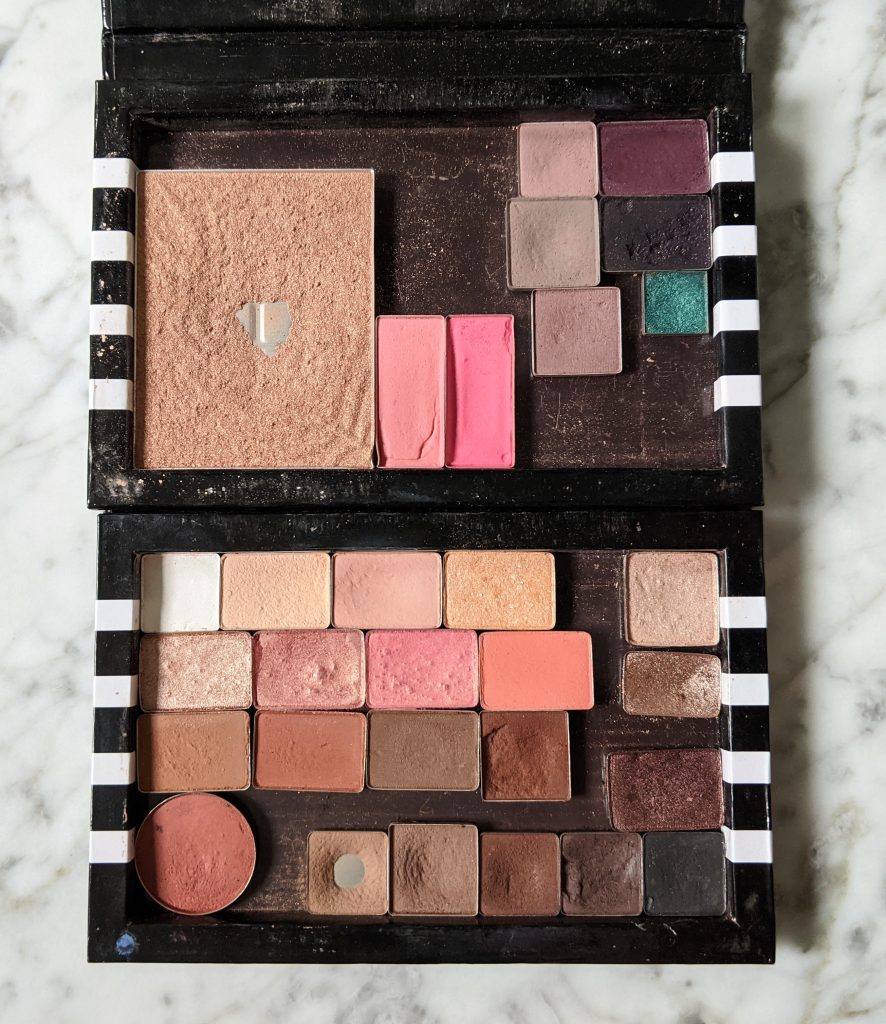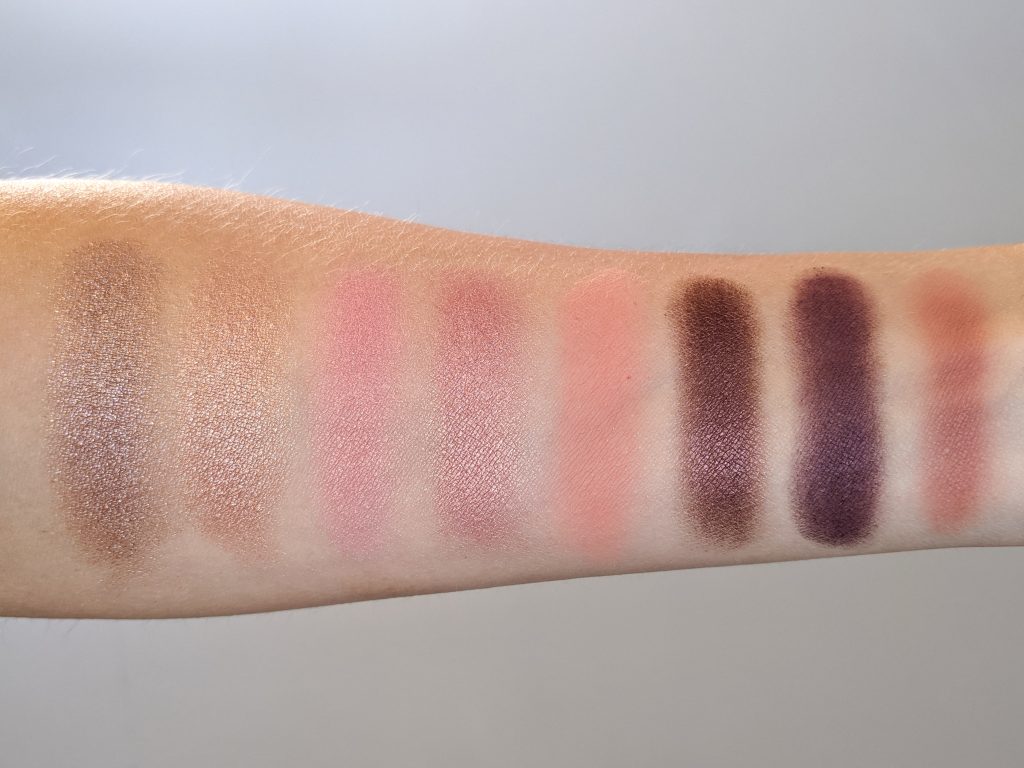 Left to right: Buxom Mink Magnet, Too Faced Sweet Peach Palette (Luscious, Just Peachy, Bellini, Candied Peach, Peach Pit, Delectable), Coastal Scents Paprika
It's funny, but one of my best "palettes" these days is actually a collection of depotted eye shadows! They're just a mishmash of shadows from many different palettes I've had over the years, but only my favourite shades. After a while, if I find myself only using a few colours in a palette, I'll just depot them to keep and get rid of the shades I don't like/use. It saves space and kind of helps you keep track of the shades you have so you don't end up getting ten of the same colours. If you're interested in condensing your collection in the same way, I did a tutorial on how to depot your eye shadows which you can read about here.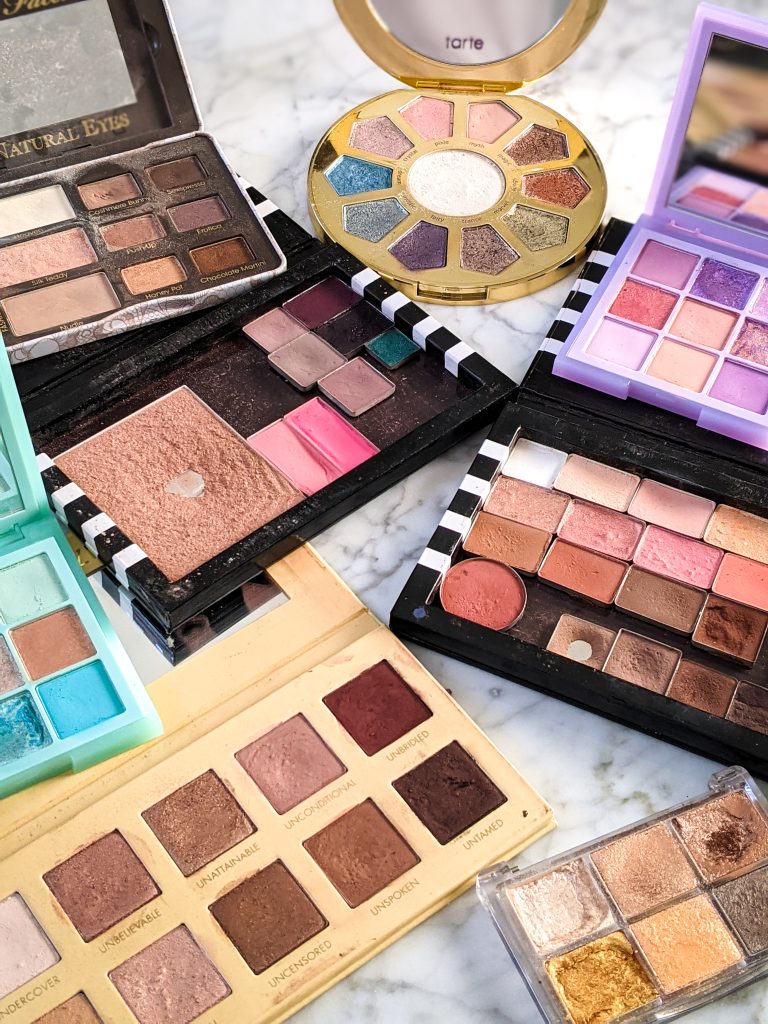 I don't know what your makeup collection is like, but for me, this is a very modest stash of eye shadow palettes. Like every other beauty category, I've spent the past couple of years really curating my collection and only keeping what I truly love.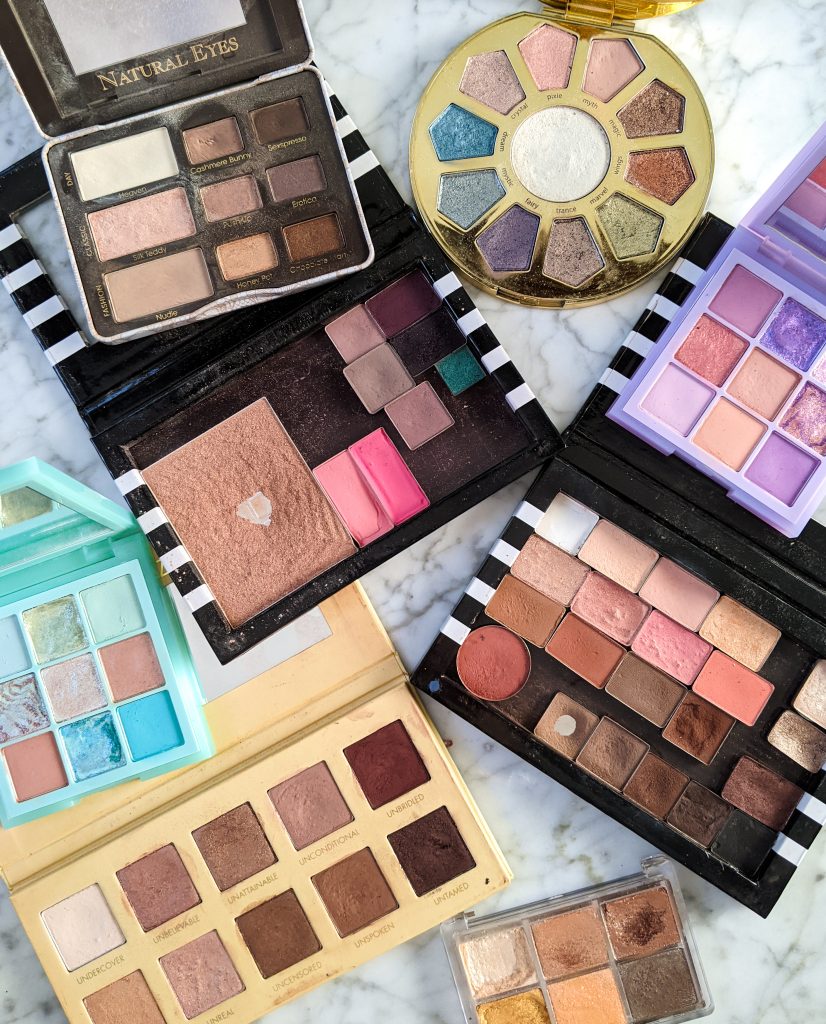 That being said, doing this 2021 Makeup Collection series has really made me re-evaluate what I'm keeping around and I might consolidate my pile of palettes even further after this. Time to warm up the flat-iron and do some more depotting!
xoxo