It's the start of cabin/camping season and we were lucky enough to spend a weekend in the country at a quaint cabin a couple of hours outside of Montreal with some friends. Although it's getting harder and harder for me to get around and find comfortable sitting/standing/lying down positions, we really thought of this as a kind of "last hurrah" before we dive headfirst into parenthood and wanted to make the most of it.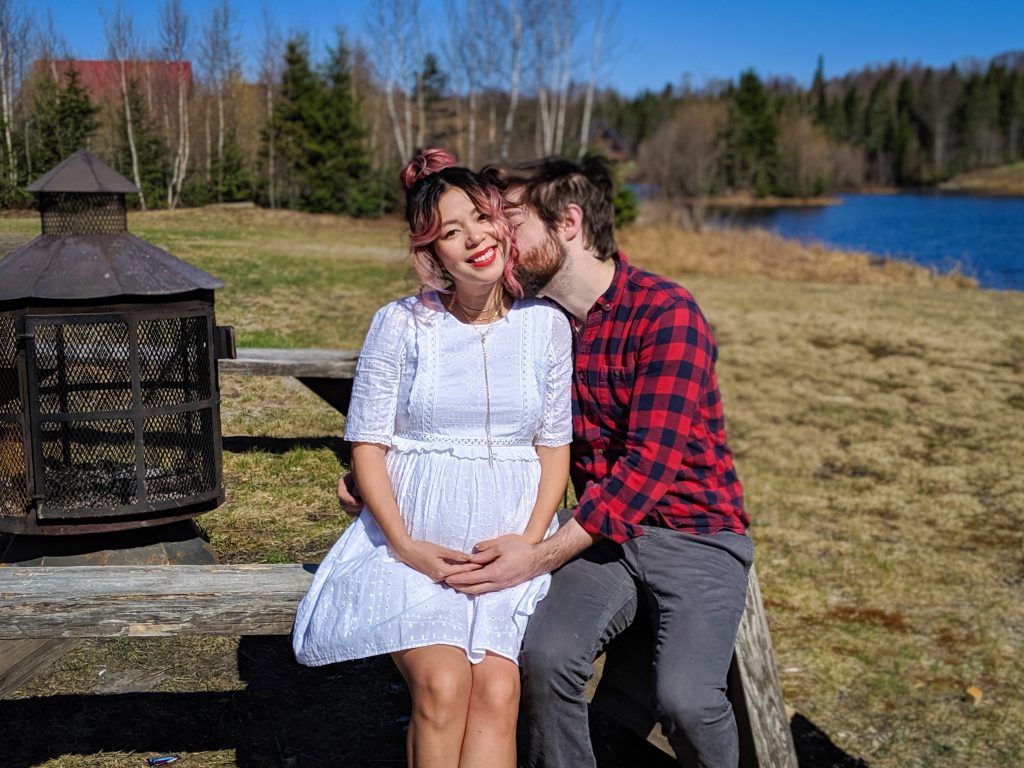 Not that I feel like we can't get out and do fun stuff with a baby, but realistically, it just won't be the same. And we might even find that we don't want to stray too far from home for a while. Despite some bad weather, we were determined to make the most of it! We paddle-boated on the tiny private lake, camp-fired it up for hours under the twinkling stars….It was a grand old time!
Now to the fashion portion of the post….This is basically my impression of a city gal who wants to look like a simple farm girl, but has no intention of milking any cows or doing any kind of manual labour: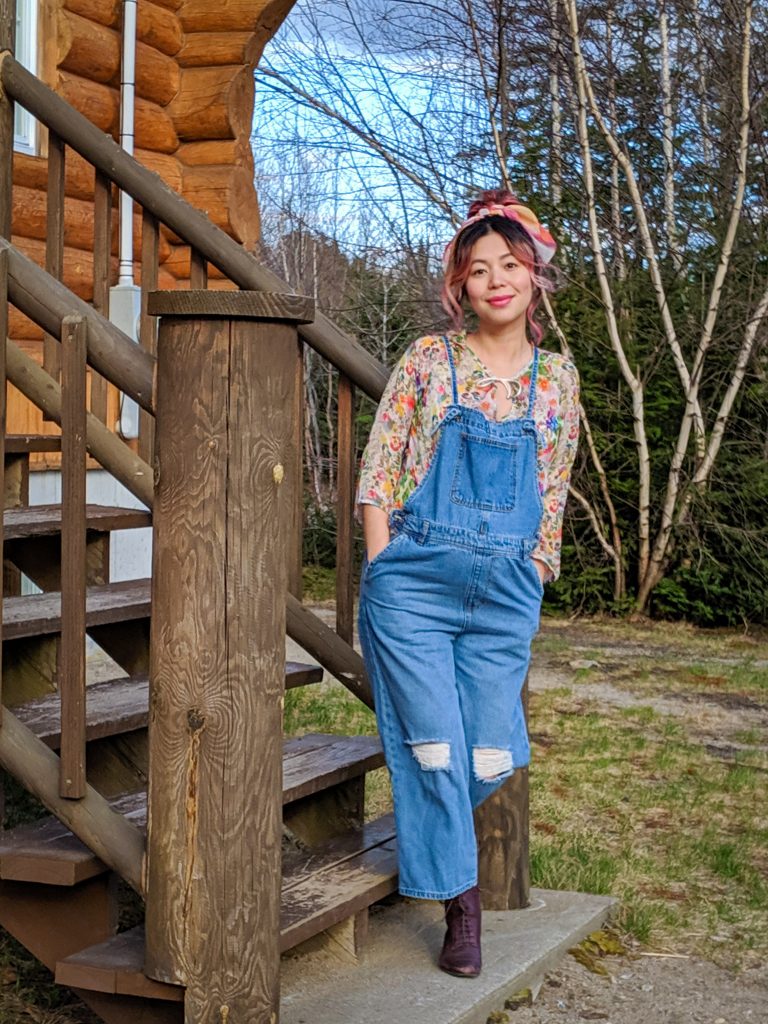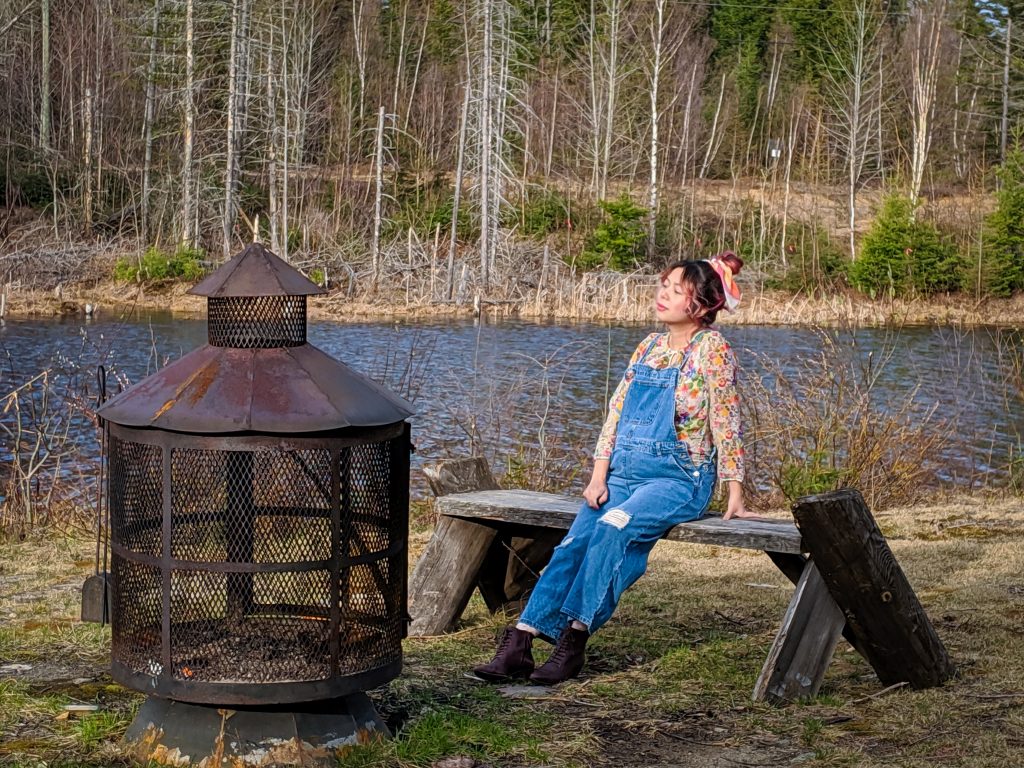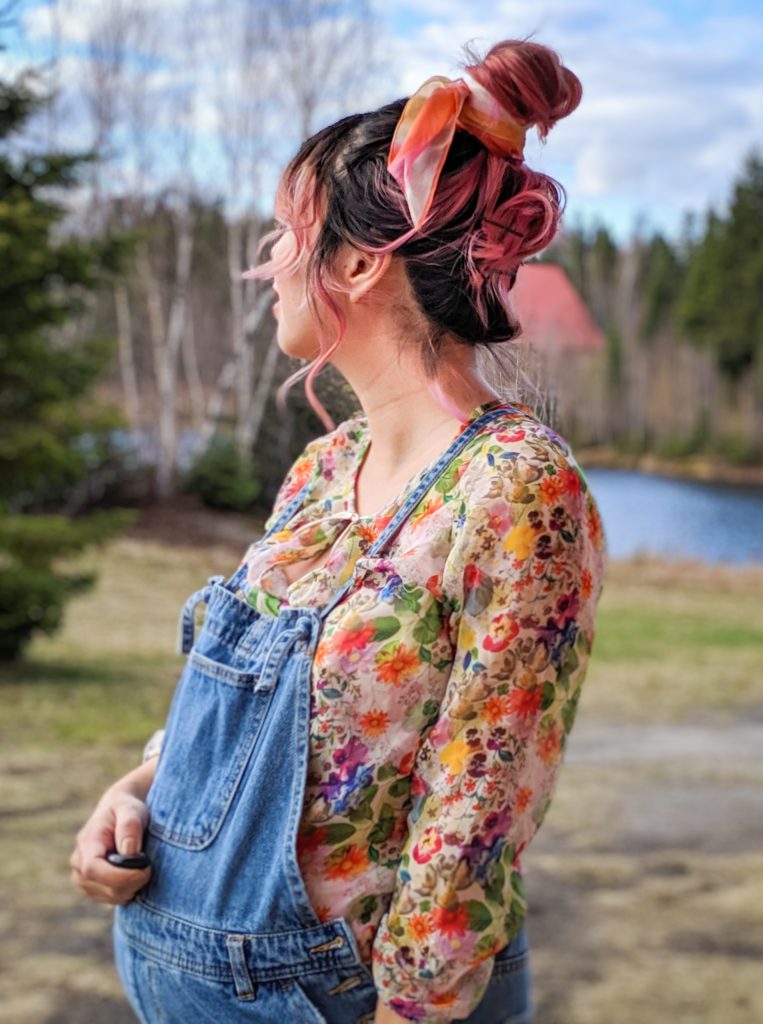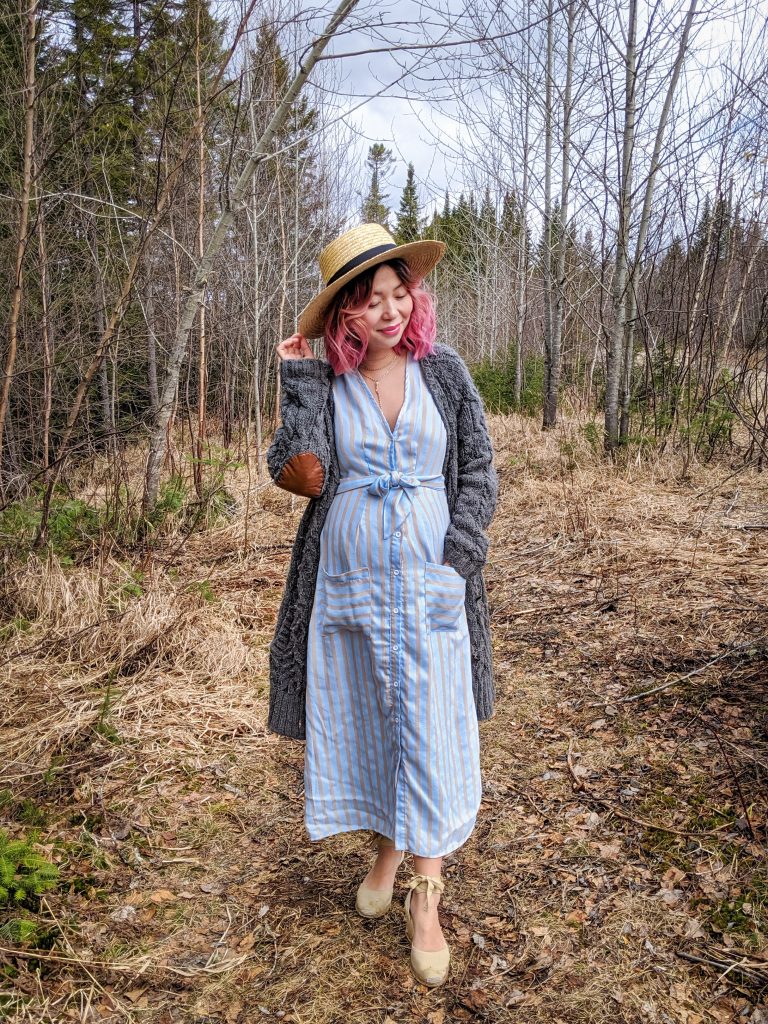 And now that I've offended every actual country girl out there, I have to give a shoutout to my favourite accessory of the season, the straw boater hat! I've been wearing this baby non-stop all season. It took me a few years, but I finally figured out the hat silhouette that works for my (apparently) weird head shape.
I think the back of my head is too flat so that most hats go down too low and end up looking slightly weird on me. But a boater hat is rigid and flat on top and will never conform to your head shape, so it kind of gives me the illusion of a more proportional head shape.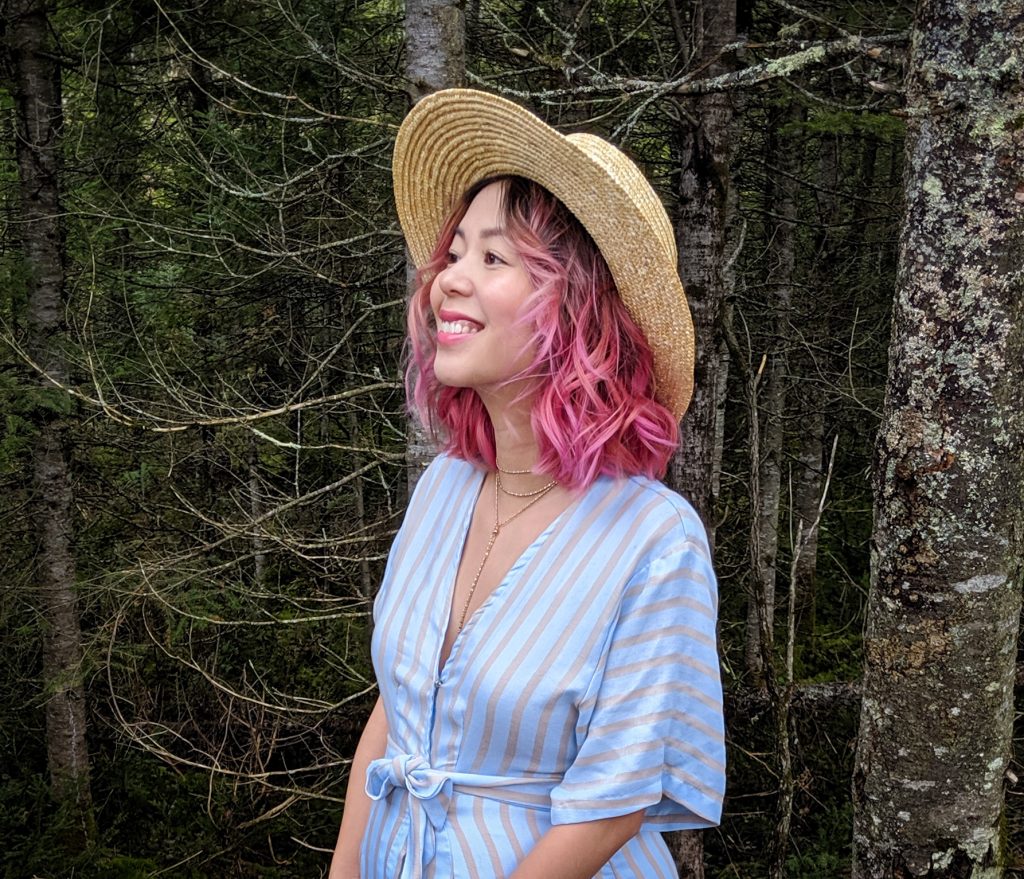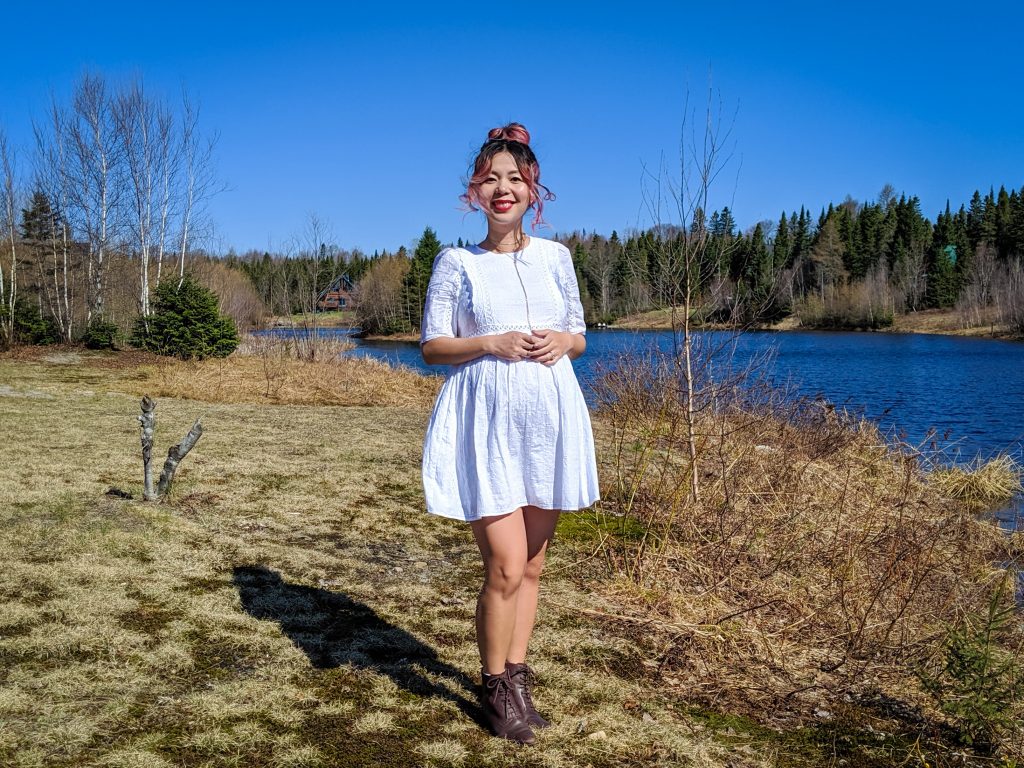 And finally, there's the embroidered mini dress. If you ever want to hide your bump (or just your midsection in general) I highly recommend a good mini dress in a sort of trapeze/babydoll style. People won't be able to figure out if your dress just kinda flares out a lot or if you're trying to smuggle a watermelon into the movies. On the other hand, if you aren't pregnant, it might make people think you are and that can also be kinda awkward….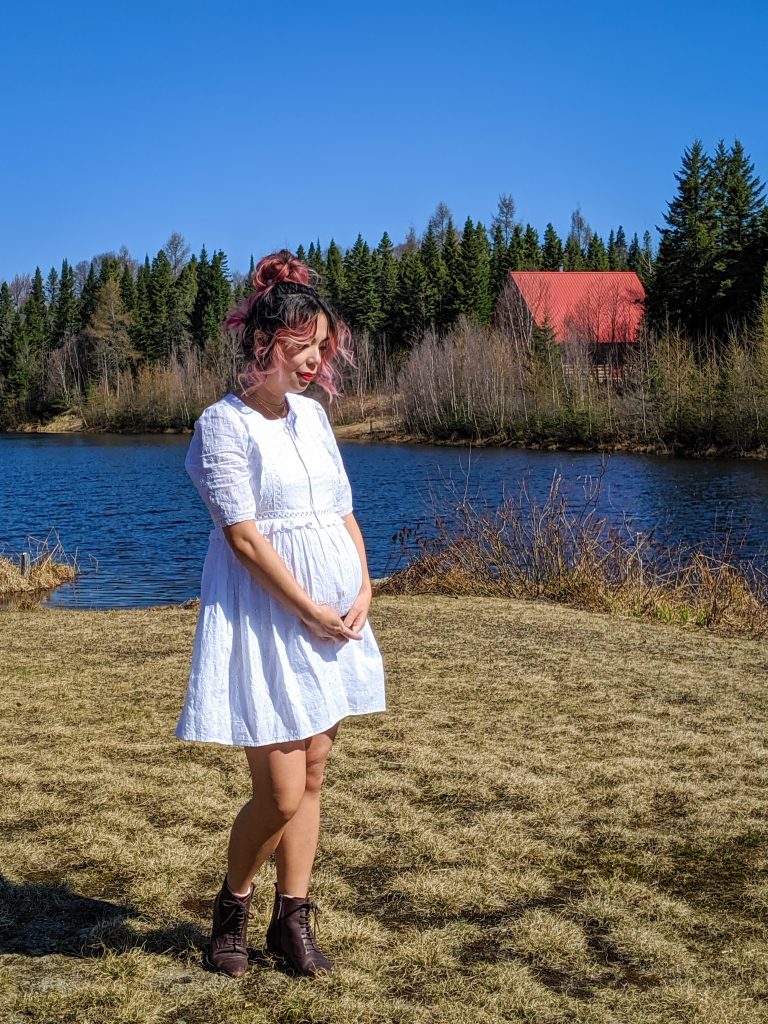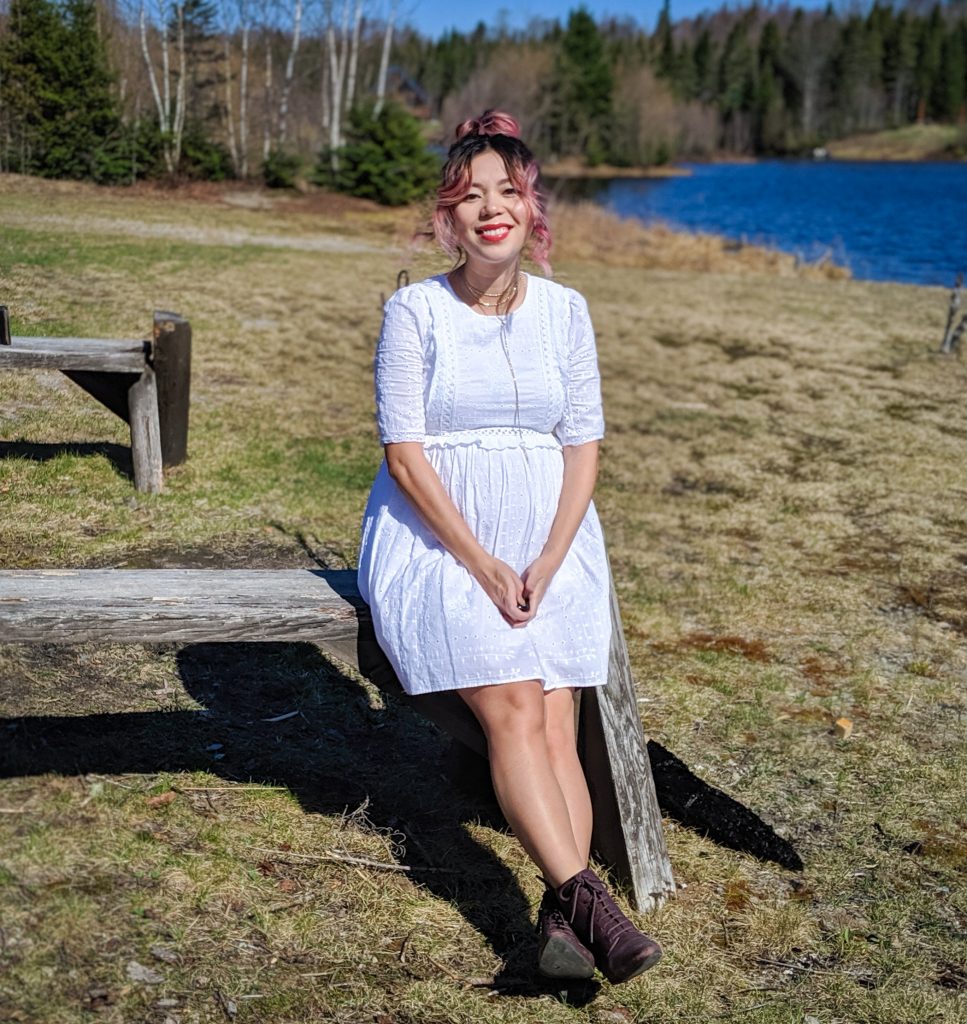 F21 stripped dress & hat & overalls (old) / Zara mini dress & oversized sweater & blouse (all old) / thrifted hair scarf / Nine West booties (old) / Aldo espadrilles (old)
Do you have any plans this long weekend Monday? I have a couple of outdoor projects in the works that I wanna get done before I really can't get around well anymore. And we might take out the BBQ from the shed! It finally feels like spring around here!
xoxo